Ron Carson: It came to me that there was a better way to approach the industry.
Brooke's Note: (This list's top five have now nee published. See: The top 10 people to watch in the RIA business in 2012, Part 2) When something as a electric as the RIA movement's growth and evolution is in play, it doesn't happen without a large cast of players who are all-in and providing energy in intelligent ways. We published our 10-most-influential lists in January but it left us feeling dissatisfied. See: The 10 most influential figures in the RIA business going into 2012 See also: The 10 most influential figures in the RIA business going into 2012, Part 2. There were at least another 10 people who got left off the list because their firms were smaller or at an earlier stage of growth. Not only did these people seem worthy of recognition but what they are doing forms an important part of the narrative of how the RIA business is coming into prominence. For those reasons, we have created a separate list. It looks at the exciting ways the RIA business is forming capillary networks in ways that might not have been foreseeable even a year or two ago. It's a testament to the Main Street nature of RIAs that our first five — 10 through six — include representatives from New Jersey, Kansas, Seattle and two from Nebraska.
10. Brian Hamburger — managing director of MarketCounsel , founder and managing member of the Hamburger Law Firm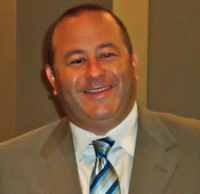 Brian Hamburger: Mergers are still on
the horizon but they will happen
as a result of good business
opportunities.
This year promises to be a particularly tense one for advisors in regards to regulation as the ramifications of Dodd-Frank continue to unfold — especially with the looming March 30 deadline for advisors to certify that they are qualified for SEC registration and, if not, to register with the appropriate state authorities and withdraw from SEC registration. See: Cheat sheet for recent SEC regulatory changes and amendments.
Many RIA principals worry that the increasing complexity of regulations and compliance could change who they are, how they compete and who their bedfellows are. This fear is not unwarranted in the sense that costs, complexity and uncertainty associated with the industry are on the rise. A number of larger compliance firms focused on RIAs, including National Compliance Services, Inc., Advanced Regulatory Compliance Inc. and RIA IN A BOX Inc. have emerged to address this fundamental need of and threat to the industry.
MarketCounsel was founded in 2000 along with Hamburger Law Firm, by Brian Hamburger, to address the needs of advisors big and small. At MarketCounsel's annual conferences, as a lobbyist and a media presence, Hamburger has become an ardent advocate for the cause of the independent, fee-based advisor. See: The dark side of the 'good' regulatory changes get scrutinized at MarketCounsel Summit 2011.
Hamburger has become increasingly vocal about how large RIAs are using the new regulatory environment to convince smaller ones to fold up their independent practices or outsource major parts of them. He also sees a tendency on the part of pundits to overstate the risks of out-of-control regulation and says that the swell of attention to the issue is giving companies that can create big, supposedly safe, regulatory umbrellas too much credibility.
Also causing RIAs agita are changing reporting requirements and, of course, the overhanging threat of a self-regulatory organization, namely FINRA, being put in charge of fee-only advisors (See: Creating an SRO would cost 100% more than SEC exam program, study shows). Hamburger has been one of the most high-profile opponents to such an eventuality. See: FINRA attacks Boston Consulting Group over SRO study.
To buttress his ability to address the practice management and compliance needs of the 300 firms out of his one-stop shop for compliance outsourcing ("from cradle to grave; startup to disposition," as he puts it) Hamburger announced in March the purchase of Stockton, N.J.-based Beneficial Concepts Group, which specializes in practice-management and operational-risk issues. See: MarketCounsel buys Beneficial Concepts Group with an eye toward calming smaller RIAs' compliance fears. MarketCounsel, based in Englewood, N.J., currently has 40 employees.
What to watch for
This month, MarketCounsel is launching the RIA Institute for Practice Management in order to "roll up our sleeves and give the actual service instead of consulting," according to Hamburger. Those services will include handling electronic surveillance of employees and preparing for annual reviews. Gary Davis, the firm's vice president of practice management, will be in charge of the new unit, which is an overlay to the Institute for Compliance Management. Hamburger expects to hire two more consultants in the coming weeks to buttress the new unit. "Most [of our firms] are fine with getting advice and implementing it," says Hamburger. But for small firms [it's difficult to] deal with connecting our dots."
Despite a slowdown in RIA deals last year, Hamburger believes the trend toward advisor mergers will gain strength in the coming years — and for the right reasons. See: RIA deals fizzle in the fourth quarter but big-paying banks are getting back into the game.
"Mergers are still on the horizon but they will happen as a result of good business opportunities — not from fear of regulation hurdles," says Hamburger, noting that he has received calls from nervous firms looking to merge because under new regulations their assets — or dearth thereof — may force them to change their registration from the SEC to the state in which they do business.
The trend toward outsourcing non-client-facing operations will continue, Hamburger believes, as will the outsourcing of regulatory duties. "I can tell you from experience that the labor market for specialized talent is tight. It's a challenge find qualified attorneys [in the regulatory field]," he says.
Looking to the future, Hamburger says the biggest threat to the RIA movement is not from regulators per se but from other advisory channels that now see the fee-only model as a true threat to their market share.
"A lot of what you're seeing in the regulatory world [has come about because B-Ds] have lobbied to level the playing field. [The big question is:] How do you retain independence while coming together to defend that independence? The industry is evolving to do this. We've worked hard to give voice to firms managing less than $5 billion so that voice does not get lost."
9. Stuart DePina, chairman, chief executive, Tamarac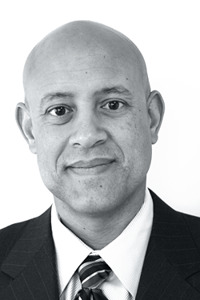 Stuart DePina: Now that we can
leverage Envestnet's solutions, Tamarac will accelerate…
At the recent T3 conference in Dallas the biggest buzz was sparked by the announcement that software-maker Tamarac was being bought by mammoth Chicago outsourcer Envestnet for $54 million in cash. As part of the deal, Tamarac chief executive Stuart DePina became group president of Envestnet. See: Big deal: Envestnet will acquire Tamarac for $54 million.
The deal capped a phenomenal growth spree by Tamarac, whose software is used by 500 registered investment advisors; The Seattle-based firm has experienced annual 50% growth that has pushed the assets managed over its platform to the $250 billion mark. See: Tamarac claims what was unthinkable two years ago — that it is on the same playing field as iRebal for rebalancing software.
Tamarac, which was founded in 2000 with a handful of employees, has thrived by creating rebalancing software that is competitive with industry rivals and at a much lower cost. But under DePina, who took the helm in 2007, the firm has gone a step further by integrating the software with other applications. An example of Tamarac's growth came In April, when it signed on $2 billion Los Angeles-based RIA Signature Estate and Investment Advisors, usurping Advent Axys and ACT with its cluster of web-based technologies — including Microsoft CRM and Schwab Schwab PortfolioCenter. See: How a $2 billion LA-based Schwab RIA doubled in size in five years with a laid-back California style.
Having sidestepped fallout from the scandal regarding Tamarac's former chairman, Mark Spangler, who is being investigated by the SEC for fraud and money laundering (See: Tamarac CEO: Mark Spangler's big trouble with the feds won't harm Tamarac), the firm unveiled its cross-product integration platform Advisor Xi in November. See: What Tamarac's overhauling of its Advisor Xi has yielded.
DePina says the demand for rebalancing software has heated up as a result of volatile markets. "Volatility does drive sales, and this was the primary reason why we experienced a spike in our sales after 2008 and again in the current environment," DePina says. See: Volatile markets spark interest in rebalancing software – along with questions about how much is necessary.
Regarding the acquisition, DePina says, in a statement: "Now that we can leverage Envestnet's solutions, Tamarac will accelerate many aspects of our strategic initiatives. ... We believe the combination of Envestnet-Tamarac will transform the way financial advisors support investors with Advisor Xi."
What to watch for
As a joined entity with Envestnet, Tamarac is in a strong position to take on a another recently created behemoth, the combination of market leader Advent and upstart Black Diamond Performance Reporting. See: How Advent plans to make money with purchase of 'break-even' Black Diamond. This year, Tamarac announced that it is no longer willing to integrate its rebalancing software with Black Diamond — a refusal that was a factor in one advisor dropping Black Diamond and another dropping Tamarac. That act also had repercussions on Tamarac's other big rival, Orion. See: Tamarac shuts out Black Diamond from integration.
"The key in 2012 will be broader integrations with third-party platforms and custodial platforms," says DePina. We are already integrated on TD [Ameritrade] and look forward to [doing so] with other [custodians.]."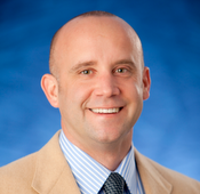 Eric Clarke: We're not in the
business of telling advisors what's the
best fit for them.
Under the leadership of founder Eric Clarke, Orion has been taking a bite out of its weightier competitors — most notably Advent-Black Diamond — and now that it has established a firm foothold in the industry, it is increasingly going head-to-head against rival Tamarac in the quest for market share. See: One RIA's unvarnished views on Advent, Black Diamond, Tamarac, IAS, Orion and Schwab PortfolioCenter after an odyssey of test drives.
A case in point occurred recently when Mercer Advisors, a $3.6 billion RIA, dropped Tamarac's rebalancing software as it installed an Orion system while shifting its assets from custodian Schwab to TD Ameritrade. TD offers the first year of Orion's services free to its clients. See: The TD Ameritrade-Orion pairing again proves productive — this time to wrest assets from a $3.6 billion Schwab RIA.
Founded in 1999 and based in Omaha, Neb., Orion has been on quite a roll in the last year, particularly this fall when it seemed that not a month went by without the announcement of the portfolio accounting service company luring yet another big-time RIA away from its competitors, including Advent. See: Orion wins a $2-billion RIA account from Advent after two very long drives across the prairie, and Schwab See: Orion wins another RIA with $1 billion-plus in AUM.
Orion has also been out in front in the race to provide software — especially web-based and mobile software — to RIAs. See: How Orion Advisor Services became a mobile device pioneer and how competitors plan to react.
Founded in 1999, Orion now has more than $65 billion of assets across 450,000 accounts and has 125 employees.
What to watch for
In a way, Orion's president Eric Clarke has become the 2012 version of the 2009 Reed Colley, founder of Black Diamond, who elbowed his way into the technology provider segment and wooed RIAs away from Schwab and Advent. See: Black Diamond is winning big accounts from Advent at an impressive clip.
"Since I started the business, we've changed competitors," Clarke says. "[Formerly] we got most of our business from Schwab PortfolioCenter and Advent. They started long before us and captured market share. But new web-based systems have allowed us to capture market [share] and help advisors add sales."
Even before the Tamarac-Envestnet deal, Clarke had come to see Tamarac emerging as a serious competitor. Orion, Clarke notes, used to integrate with Tamarac before the latter cut off integration about a year and a half ago. See: Tamarac shuts out Black Diamond from integration. "[In that regard] we're in the same situation as Black Diamond."
Clarke draws clear distinctions between the approaches of Orion and Tamarac. "We have a more open integration philosophy," he says. "From our perspective we are seeking to integrate with Junxure, Redtail Technology and Salesforce. We want advisors to pick what they like best instead of a bundled system. Advisors like different systems and we want to support them all. We're not in the business of telling advisors what's the best fit for them."
Now, with the landscape altered by the Tamarac-Envestnet deal, Orion is positioning itself as nimble, innovative firm that's small enough that you can generally get the CEO on the phone — or even on the sales call.
"It's David versus Goliath" now, says Clarke. "We're excited about continuing to customize our technology to meet the needs of advisors. As a non-publicly traded company we're in a great position to do that. Publicly traded firms are concerned about share prices and quarterly earnings. Our business is concerned with serving advisors and providing solutions. Our top priority is our advisors — in a publicly traded company [the main priority] becomes the shareholder."
In the coming year, Clarke plans to continue to focus on integrating with providers of customer relationship management software. "We're dedicated to the vision of making true integration a reality," he says.
Time will tell the outcome of the Tamarac-Orion fight for market segment, but with so many big, successful advisors around, it is hard to imagine both firms aren't looking at bright futures. Aside from their own momentum, they have advisors in a buying mood as costs continue to rise faster than revenue at many firms. Technology is one way to combat that trend. Advisors are not only willing to pay up, they're willing to take a risk on a relatively new brand if they believe it will give them a leg up.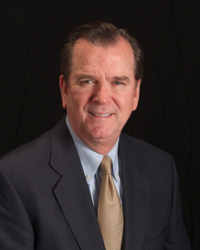 Ronald Ferguson: We've seen more firms
looking for a home for their
non-standard assets knocking on the door.
Back in 2001, National Advisors Trust Co. was formed when 82 RIAs pooled their money to start a trust company in hopes of stemming the migration of assets of their aging clientele to mammoth custodians such as Northern Trust and U.S. Trust, or to local banks. In doing so, NAT broke ground by becoming the first RIA-owned trust company, offering its members a below-market price — but not much more.
In its first years, the consortium had limited success living up to the vision that sparked its formation. But of late, due to a number of factors — including bank mergers that have made regional banks all-but extinct and the emergence of independent RIAs — NAT has achieved a higher profile. It now has 138 RIA shareholder firms with approximately $7.4 billion in assets in 43 states. NAT also offers trust administration services to non-shareholder RIAs.
National Advisors' fees are taken directly from the trust accounts, not from shareholder RIAs: 35 basis points on the first $2 million of the trust, 30 basis points on next $3 million and 20 basis points for assets over $5 million. Traditional trust companies charge about double these rates. See: National Advisors Trust gets busy Northern Trust-ifying the RIA business, minus the big fees.
Under the leadership of Ronald Ferguson, who signed on as CEO in 2008, NAT has added several new firms in the past year, most notably Mariner Wealth Advisors, a $1.3 billion firm that recently took a majority stake in the Tulsa, Okla.-based wealth management firm Adams Hall Asset Management LLC. See: Mariner Wealth Advisors buys a $1.3 billion wealth manager that first unwound its ties to a bank. And most recently, California's Beverly Hills Wealth Management, with $170 million in assets. See: RIA items of interest: Mag Black-Scott expands beyond Beverly Hills and BAM adds an advisor who contributes to The New York Times.
Over the summer, the Overland Park, Kan.-based firm announced that it had signed on three good-sized RIAs to participate in its Trust Representative Office program that allows investment advisors to offer a full range of trust and trust custody services to their clients under private-label branding, with administrative services provided by NAT. TRO also supports its RIAs with marketing and education programs, assists them with practice management and generates referrals from local attorneys in their respective communities.
NAT has also introduced another program under Ferguson, Trust Officer Inside, in which, among other services, trust officers are parachuted into an RIA to work with advisors and clients as needed.
These programs, says Ferguson, are "a way [for an RIA] to raise the flag a bit higher in market as a trust-savvy firm that can deliver trust services along with advising. We give RIAs the ability to have multigenerational relationships with clients — especially with family offices. We are a trust partner that's not competitive." See: Michael Joyce buys a stake in National Advisors Trust after taking a pass 10 years ago.
What to watch for
Ferguson sees opportunity to expand NAT by serving firms that use alternative, or non-standard, assets — specifically those advisors who have clients with hard-to-value assets such as oil, gas, real estate and timber. See: Buy alternative investments and get over Madoff, especially as interest rates threaten to rise: columnist. He feels such assets have been "shooed out the door" by broker-dealers and wirehouses under pressure to offload some of their more complex assets as a result of the Dodd-Frank Act. Ferguson believes that as a bank, NAT is well positioned to handle such assets, which he feels are gaining favor among advisors and investors as markets remain volatile and interest rates remain low.
"We've seen more firms looking for a home for their non-standard assets knocking on the door," Ferguson says. "Bring'em over here!"
As Ferguson expands his firm's footprint and its services and the popularity of its programs increases, it may not be long before NAT becomes a competitive threat to U.S. Trust and Northern Trust.
6. Ron Carson, founder, CEO, Carson Wealth Management; founder, Peak Advisor Alliance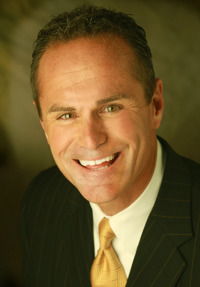 Ron Carson: At one point we
were as low as 16 basis
points but that was because we
were holding cash.
Ron Carson made big news in May when, after 20 years as LPL's No. 1 advisor, his firm, Carson Wealth Management Group, started its own RIA. LPL, not wanting to lose its connection with its biggest client, gave the new venture its blessing.
Though virtually all of Carson's assets remain with LPL, the way he interacts with the largest of the independent-broker-dealer firms has shifted radically. Instead of holding the assets in LPL's corporate RIA, Strategic Asset Management (SAM), the assets are being held on its SWM platform as pure RIA assets. See: Why exactly is Ron Carson forming an RIA and why is it happening now?.
On July 1, the Omaha, Neb.-based advisor completed the conversion from independent-broker-dealer rep to RIA. CWM has also lowered the manager expense for clients from 90 basis points when it was with LPL to 23 basis points currently. "At one point we were as low as 16 [basis points] but that was because we were holding cash," Carson says. "Clients have really responded."
Currently the firm oversees approximately $2.7 billion in assets, advising over 500 high-net-worth clients.
What to watch for
When Carson announced that he would start his own RIA last spring, he was also hungry to acquire other RIAs using the advisors from his thriving coaching firm, Peak Advisor Alliance, which he founded in 2001, as prime prospects. See: The top LPL producer has a second RIA-related company that could eclipse the stature of the first one. Peak, whose unofficial motto, says Carson, is "you can't be small and survive," added 84 clients to its roster in January, and the firm now serves 900 clients — including RIAs, IBDs, hybrids and even wirehouse reps.
But a funny thing happened on Carson's way to becoming an aggregator. During the process of setting up his RIA, he conceived of a new model for a platform, which, although he won't go into detail, believes, will provide a "succession solution for RIAs unique to the industry — a substance-driven program that will enable acquisitions."
As a result, Carson has put his acquisition initiative on hold as his team works feverishly to get the new platform up and running. He says that an advisory council of nine client firms with a combined $2 billion of assets will test drive the platform starting in May and CWM is looking to go live with it in July.
"We were going to look like other aggregators, but it came to me that there was a better way to approach the industry," says Carson. "It will be good for the advisor and hybrid alike and will also be great for the consumer [as it will] provide total transparency." He adds that the project involves several custodians — including LPL, Schwab and TD, the latter two of which CWM uses for advisors who already have assets under custody at those firms.
It's hard not to see it as a milestone when the poster boy for IBD success becomes an RIA.
Much of Carson's motivation behind the move is to tuck fellow advisors into his RIA and create one big organized practice. The fact that some of these advisors would prefer to keep assets at places like Schwab draws Carson deeper into the RIA mainstream.
When CWM's mystery project is unveiled, Carson says, the firm will refocus on its acquisition targets with emphasis on the "middle-class millionaire" segment in the $2 million to $10 million range.
Brooke's Note: Be on the alert tomorrow for the top five among our RIA industry people to watch in 2012.
---
---
Mentioned in this article:
---
---
---
Mike Byrnes
Solid list! Clearly some great industry leaders.
Mike Byrnes, President of Byrnes Consulting, LLC
PS Tweeted this out @ByrnesConsultin