News, Vision & Voice for the Advisory Community
New partners like Redtail Technology, Envestnet and AssetBook helped pave the way
March 12, 2012 — 3:09 AM UTC by Brooke Southall
ByAllAccounts Inc. grew at a rate of about one new firm per day in 2011 and nearly doubled its assets to $400 billion. The company currently has more than 900 client firms, up from about 600. See: After more than a decade of trying, ByAllAccounts is gaining momentum with advisors — by taking a new tack.
The growth of the Woburn, Mass.-based provider of account aggregation software is being driven by greater emphasis on a strategy of reaching advisors — and their clients' assets — through partnerships. The percentage of revenue deriving from that source doubled last year — to 30%, from 15% in 2010.
ByAllAccounts was founded in 1999 and spun out from State Street Corp. in 2008. See: ByAllAccounts scores another round of venture capital by dominating niche.
Held-away assets
There has also been growing demand from asset managers and providers of compliance for personal trading.
"Financial advisors increasingly rely on us to alleviate the need to create, maintain and modify individual data feeds from multiple custodians. This significantly reduces system implementation time, reconciliation processing time and reporting," James Carney, ByAllAccounts' president and CEO, said in a release. See: Fiserv purchase of CashEdge could affect account aggregation space.
He added in an interview: "You start reaching a tipping point where people say: 'I need this tool.' We're creating something that didn't exist in the market."
Although the software isn't inexpensive — it's priced based on a per-account fee starting at $4,000 — Carney says his company has been successful in showing that it pays for itself.
"It's real money but people are seeing high value," he says. "The cost of [paying] us versus what they get [in revenue] is a rounding error. You might get $50,000 in extra fees [by gaining the ability to oversee assets outside the client's immediate account.]"
Multiple accounts, one feed
ByAllAccounts now partners with more than five of the leading providers of compliance for personal trading, adding four in 2011 alone.
Brian McLaughlin, chief executive of Redtail Technology, a vendor of customer relationship management software, says the integration has had a number of positive effects for his clients.
Use by asset managers is expanding as more firms recognize that instead of maintaining point-to-point connections with many different custodians, they can get aggregated daily account data from multiple custodians with multiple asset types — including equities, bonds, alternatives, insurance, etc. — delivered to their back-office systems through one normalized, consistent data feed.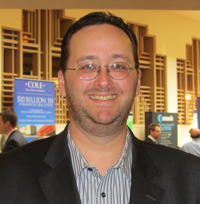 Brian McLaughlin: The integration is really
being received well because of the
simplicity to enable the integration and
the quality of data.
The number of partners who integrate ByAllAcounts' account aggregation into their technology solutions (e.g., portfolio management, reporting or CRM) has grown to 25, with Redtail Technology, Envestnet Inc. and AssetBook Inc. added in 2011.
Redtail reaction
"We did the [ByAllAccounts] integration to provide an additional avenue for an advisor to gather a complete client financial picture by getting the held-away assets autopopulated into their CRM," McLaughlin says. "It also allows us to utilize the data in other integrations such as financial planning by sending a more complete set of financial data. The integration is really being received well because of the simplicity to enable the integration and the quality of data."
ByAllAccounts' outsourcer partners manage the daily processing of data aggregated through it, as well as data received directly from custodians. Partners will not only create files that are ready for reconciliation, they'll perform the actual reconciliation. These ByAllAccounts partners now number more than 30.
One new trend ByAllAccounts experienced in 2011 was demand from data providers, such as custodians and asset managers. Demand was fueled by the need to get their data into their clients' various platforms.
How to…
The company has also produced a series of webinars that are attended, on average, by 500 to 700 advisors.
In 2011 those webinars included: Create Distinction: How to Stand out in a Crowded Advisory Space; The Madoff Lessons: What Every Financial Advisor Must Learn From History's Biggest Ponzi Scheme; and Acquiring the Next Generation of Wealth: How to Attract Gen X & Y Clients.
ByAllAccounts also published a series of white papers: Smart Decisions Papers: Bring Held-Away Assets into the Fold: The Definitive Guide to Billing; Help Your Clients Prepare for the Future — Harold Evensky on Managing Client Assets; and Attract High Net Worth Clients by Adhering to the Fiduciary Standard.
---
Mentioned in this article:
---
---
Share your thoughts and opinions with the author or other readers.
Bill Winterberg said:
March 12, 2012 — 1:03 PM UTC
Growth of aggregation isn't limited to individual financial advisors.
Look at the growth of employee trade monitoring, notably by provider Compliance11. They aggregate many thousands of accounts with ByAllAccounts and are growing rapidly on their own, leading to an acquisition by the Charles Schwab Corporation in November 2011.
I covered Compliance11 for Morningstar in this column: <a href="http://www.morningstar.com/advisor/t/46368111/say-goodbye-to-paper-based-compliance-practices.htm" rel="nofollow">http://www.morningstar.com/advisor/t/46368111/say-goodbye-to-paper-based-compliance-practices.htm</a>
Stephen Winks said:
March 12, 2012 — 10:29 PM UTC
When originally conceived By All Accounts was a most exciting innovation as it is literally not possible to know whether an advisor adds value or not until the advisor makes a recommendation in the context of all a client's holdings. Only then is it possible to determine whether a recommendation improved overall portfolio returns, reduced risk or enhanced the tax efficiency, liquidity, cost structure of the client's holdings as a whole. The evaluation of all a client's holdings as a whole is required by statute before an advisor makes a recommendation and is an important difference between a broker and advisor. In reviewing a client's holdings as a whole the advisor develops a rationale for making an investment recommendation. This is the essential ingredient of personalized advice which is fiduciary counsel.
Every advisor in the business that hopes to act in a fiduciary capacity must use account aggregiation technology like "By All Accounts" if they aspire to achieve fiduciary standing.
This was true ten years ago and true now.
Congratulations to "By AllAccounts" for preservering, hanging in there to elevate the role and counsel of the broker, even when broker/dealers were very slow in their support of advisory services. With Dodd-Frank every broker/dealer is obligated to support account aggregiation as an important component of an asset/liability study required for fiduciary duty/ standing.
Competitive market forces will eventually force the brokerage industry to be responsive to the advisory services needs of the consumer and the advisor. By-All-Accounts is just at the beginning of a very steep adoption curve that will hopefully reward the difficult hard times it took to advance innovation essential to advisory services required by objective, non-negotiable statute, case law and regulatory opinion letters.
By-All-Accounts has been the carary in the advisory services coal mine that demonstrates advisory services are are well and fine and that a seperate and distinct advisory services industry is emerging with the scale to survive and thrive outside the brokerage format which creates a new dynamic where advisors can demonstrate a superior and less expensive value proposition than commission sales.
The insular nature of the brokerage industry to the needs of the consumer and the broker is no longer an inhibitor to fiducuary standing as recources like By-All-Accounts make anything less the full support of fiduciary duty self-defeating.
SCW
---
---