Tim McAfee:There should be a better way to allow independent reps to have access to great technology.
An advisor turned technological entrepreneur, Ethan Eden knew there had to be a way to do portfolio accounting without being tethered to a costly, complicated, everything-but-the-kitchen-sink system. Working in his family's wealth management business in New Haven, Conn., Eden was frustrated by having to adapt to systems that didn't suit his needs or that were pricey even though he used only a sliver of their capabilities. More worrisome, Eden had problems getting the firm's reps to use the half dozen or so systems he installed and eventually abandoned.
"We'd roll out new technology and they wouldn't use it," says the 32-year-old Yale graduate.
So, in late 2009 after the stock market had imploded and the economy slid into recession, Eden grabbed the chance to attempt to build a better, cheaper platform, betting that advisors would welcome a simple-to-use system that helps them cut costs — in fact, it's free.
Eden and his partners spent a year and a half building Market76 and began pitching potential customers in mid-2011. The "76" in the name references the American Revolution and the connection to the war for independence underscores Eden's goal to be the go-to platform for advisors who don't want to be shackled to hard-to-use technology. So far, he has 21 firms under license, although only a handful have gone live. They represent about 775 independent registered reps or financial advisors with about $30 billion in assets under management.
Stripped down

Ethan Eden: We'd roll out new
technology and they wouldn't use it.

Market76 incorporates the essentials — relationship management, portfolio accounting, performance measurement — in an integrated database but without throwing every bell and whistle into the mix. Advisors don't need to wrestle with data reconciliation tools, for example, since the platform does data reconciliation for them. See: Advisor Tested: eMoney's automation adds the biggest benefit; account aggregation still building.
"You can take the engineering approach and throw in every function under the sun," Eden says, "or take the Steve Jobs Apple approach and make it concise, beautiful and easy to use."
The stripped-down platform is agnostic and works with virtually any technology provider and software application an advisor might use, says Eden — from financial planning apps to rebalancing technology, even Skype — a boon for advisors who license software on an application by application basis.
Free to users
"You get all the information you need to do the job in one place and then you can add more heavy-duty stuff," he says.
In another twist on simplification, the platform borrows its business model from the Web, offering the service free to advisors but charging a fee to marketers who want to pitch products and services to Market76's highly targeted audience.
The marketing functionality is still in beta testing and pricing has yet to be determined, but advertisers will pay fees based on the size and profile of the audience they want to reach, likely starting at around $250 a month. The model has been successful for companies from Google to FourSquare to the Huffington Post, but is mostly untried in the advisor software-as-a-service arena.
All data are searchable and can be quickly combed, for example, to generate lists of clients who are baseball fans, have children in college or own BP. On performance reports—30 are available now with 50 more on deck for the end of the first quarter — one click changes benchmarks and time frames or aggregates and disaggregates accounts. A click on an account displays all the positions held in that account. The system integrates data from wirehouses, broker-dealers, data aggregators, even clients' lawyers and accountants and reconciles data daily with asset custodians.
"These are supposed to be living, breathing documents," said Eden. "We are always thinking about how to better gather and organize data so that advisors will use it."
Advisor to advisor
As for online marketing efforts, it's a mixed bag these days with many advertisers grappling with how to get to potential customers with relevant pitches at precisely the right moment. See: Early adopters of social media, RIAs are growing disenchanted with its power to drum up new business.
Market76 aims to help marketers find their audience, but more than that, says Eden, to enable direct communication among advisors in the fragmented independent space and help them identify and deliver products. Marketers never see customer or client information, since advisors control which pitches they see and from whom. When they install Market76, they opt in to the marketing functionality by selecting from a panoply of vendors — funds, products and services — and creating a screen, dubbed Fund Vista, or a wall of clickable business cards of vendors they want to talk to, collaborate with or just keep tabs on. See: Top marketing trends for 2011, and checklists for handling each.
The result, Eden is betting, will be a marketplace and social-media space centered on financial services.
"We provide a bridge where everybody can collaborate," Mr. Eden. "We're building a foundation for a network of trusted partners in the space."
Eden also recently struck a deal with the aggregator ByAllAccounts. to offer the service on a limited basis to Market76 users so that they can get a feel for it before making a bigger commitment.
Test pilot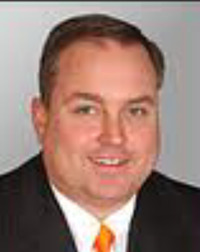 Michael Donnelly: Nobody is promoting new
concepts or ideas and from that
perspective.
With only a handful of users up and running, the larger jury is out on Market76, but the early returns are positive. Michael Donnelly, president of Donnelly Steen & Co. and of Coastal Equities in Wilmington, Del., is piloting the system now. He has been dissatisfied with other systems he's used and says Market76's level of integration is a big improvement. Even calls made through the firm's voice-over Internet protocol system automatically become part of the client's record.
"That is such a powerful tool from a compliance point of view," says Donnelly, whose firm has about 60 reps and $570 million under management.
He also likes the prospect of having a Rolodex at his fingertips in Fund Vista, saying it will be a major advantage — especially for one- and two-person shops looking for good ideas or who today have to comb the Web to find an attorney or tax accountant for a client.
"It's lonely out there," says Donnelly. "Nobody is promoting new concepts or ideas and from that perspective, I think it will be well received in the industry."
He says the only thing left on the check list is for Market76 to integrate data feeds from various vendors he works with, each of which works differently. For his part, Eden says he's adding new feeds all the time as customers request them. "The capability is there to add new feeds and we're chugging through them as quickly as we can."
Trading platform needed
Another pilot user, J.P. Turner & Co., an independent brokerage and investment banking firm based in Atlanta with $3.5 billion under management, worked with Market76 developers to hone the functionality. Chief executive Tim McAfee says he heard a lot of "oohs"and "ahs" at a recent demo of Market76, but he'd also like it if the system had a trading platform, something he thinks could make it a primary portal for brokers. See: Here's how advanced trading technology boosts financial advisors even if they eschew market timing.
Other platforms have such functionality, he says, but they tend to be expensive. In the meantime, McAfee plans to roll-out Market76 to his firm's 200 offices and 500 registered reps at its annual national conference next week. Right now, J.P. Turner reps use a variety of CRM systems and the firm doesn't mandate a particular technology, but McAfee predicts that Market76 "in all likelihood will replace all the CRMs we have throughout the firm."
"It seems like there's an awful lot of markup in tech platforms," he says. "There should be a better way to allow independent reps to have access to great technology without having to spend so much money that it adds to their cost of running their business."
Read more of Judy Messina's Advisor Tested columns here.
---
---