News, Vision & Voice for the Advisory Community
The TD Ameritrade and Schwab veteran is charged with dotting the country with MFS company outlets as Adam Bold moves over
February 8, 2012 — 9:04 PM UTC by Brooke Southall
Brooke's note: Here is the missing piece of the puzzle. It was hard to understand why John Bunch left his big job at TD Ameritrade to go to an "advisory firm." It turns out that the advisory firm has even more ambitious branching plans than TD itself. See: Why TD Ameritrade didn't reveal Tom Bradley's new executive position during its national conference.
John Bunch is the new chief executive of The Mutual Fund Store.
The ex-head of retail investments at TD Ameritrade Holding Inc., a onetime Schwab branch manager, is taking a position held until now by the Overland Park, Kan.-based founder of the company, Adam Bold. Bold has now moved over and will serve as chairman. Bunch's departure set off a chain reaction of new executive appointments at TD Ameritrade. See: Tom Nally to take the reins of TD Ameritrade's RIA business from Tom Bradley.
"The thought process is that he's a great guy. His corporate culture is the way I do things, but he's accomplished a lot of things that we're getting ready to accomplish. Every day that goes by I'm running a company where I haven't run a company that's that big before." Bold says that he comes at things from a non-hierarchical perspective and that Mutual Fund Store strives to be a flat organization. See: A few words with John Bunch as he steps into the CEO spot at The Mutual Fund Store.
Bunch is exiting the retail chief position at the same time as his counterpart at Schwab has also made his intent to leave clear. See: Ben Brigeman is exiting Schwab and his position atop its retail business — perhaps portending bigger changes
Going to Kansas City
The Mutual Fund Store is getting ready to open 100 new stores in the next three years. Bunch is moving from Omaha, Neb., to Kansas City as a part of the job.
"One hundred branch adds would be spectacular success!" said Charles "Chip" Roame, managing partner of Tiburon Strategic Advisors in an email.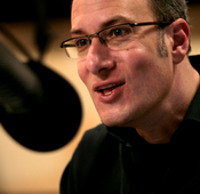 Adam Bold: Warburg did all the
technical vetting stuff, but I spent
a bunch of [informal] time with
him.
Bunch, 45, president of retail distribution resigned his position effective on Friday. He had been with TD since 2004, and gets the highest praise from his former CEO at TD, Fred Tomczyk.
"When you consider the organic growth that TD Ameritrade has delivered over the last several years, much of that success is due to the leadership of John Bunch," Tomczyk said in a release. "John developed a talented leadership team with a depth of knowledge and experience in serving retail investors. Together they helped transform our client service teams into a true service and sales organization. John's approachable, straightforward manner will be missed by our associates and clients alike. We thank him for his contributions to TD Ameritrade and wish him well in his future endeavors."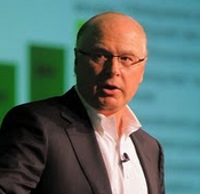 Fred Tomczyk: "When you consider the
organic growth that TD Ameritrade has
delivered over the last several years,
much of that success is due
to the leadership of John Bunch.

Bunch started his career as a Schwab branch manager in 1993 and was the general manager of 103 branches in 29 states when he left Schwab to join TD in 2004. He has been with TD ever since in various capacities relating to managing branches.
Right place and time
It appears to be the case for Bunch that he is the person in the right place at the right time, according to Timothy Welsh, president of Nexus Strategy
"The interesting thing here is that the business model is evolving rapidly. They're democratizing advice and they're doing it profitably. With the broker-dealers, you see it shrinking. You don't see Schwab opening branches like you did in the boom."
The key is that the Mutual Fund Store has the right overhead for the right market. "It almost has to be stripped down and plain vanilla. They're wise to jump on [build a big business based on] that."
The hire comes six months after Bold sold a majority a stake in his company to Warburg Pincus, the New York-based private equity giant a the end of July. See: How Warburg Pincus plans to grow The Mutual Fund Store several-fold.
There was a general recognition at the time that Bold's ideas were sound but could benefit from the expertise and experience of others who had been down the road of building and managing a far-flung enterprise.
Warburg influence
Warburg Pincus helped finance and execute the national search that led to the recruitment of Bunch.
"Warburg did all the technical vetting stuff, but I spent a bunch of (informal) time with him. He was our hire in partnership," Bold says.
Since Warburg took over, he adds, his company has been buying out some franchisees and making company stores out of their locations. He has opened stores in new markets, too, such as Atlanta, Dallas and Little Rock. Ark.
These moves all give Bold a sense of fulfilling a destiny.
"When I started, I had a dream of a national RIA that was coast to coast, border to border. It's not just a dream anymore."
---
Mentioned in this article:
---
---
Share your thoughts and opinions with the author or other readers.
Chris said:
May 18, 2012 — 3:13 PM UTC
<a href="http://www.indianist.com/mutual-funds-basics-of-how-to-select-a-mutual-fund/" rel="nofollow" title="How to Select a Mutual Fund">How to select a Mutual Fund?</a> and Pls give some information on mutual fund, which mutual fund is good to invest?
---
---