News, Vision & Voice for the Advisory Community
Miller/Russell formerly sold to a bank and so did its new CEO, Mark Feldman; GenSpring and Western Alliance were pretty good partners but it was still a pretty rough experience for the advisors
February 7, 2012 — 6:46 AM UTC by Lisa Shidler
Brooke's Note: This is an inspiring tale and a cautionary tale all rolled into one. Thank you Dennis Miller for so openly sharing the good and the bad of your experiences.
Two large RIAs that sold their respective practices to cash-rich banks before the 2008 financial meltdown have regained their independence and are joining forces to build a giant RIA. See also: Miller/Russell chooses IAS, passing over Advent and Schwab
Phoenix-based Miller/Russell & Associates, a $1.3 billion RIA, has just brought on Mark Feldman, 49, as the company's chief executive. The deal creates an internal succession plan for former Miller/Russell CEO Dennis Miller, 68, who is currently chairman of the board.
In 2004, Miller sold Miller/Russell to Western Alliance Bancorporation in an all-stock transaction. The bank became a public company in June 2005, but when the financial crisis hit, its stock fell precipitously and the RIA's owners lost out financially. Miller and his business partners bought back 75% of the firm in 2010.
For his part, Feldman formed Phoenix-based Inlign Wealth Management in 2002 and in 2007 sold it to GenSpring Family Offices LLC, a wholly owned subsidiary of Sun Trust Banks Inc. In 2007, Inlign managed about $2 billion in assets. Feldman left GenSpring in December 2010 with a one-year non-compete clause and joined Miller/Russell this month. See: Banks are hungry to buy RIAs again.
Miller/Russell currently has $1.3 billion in assets with 425 clients. However, prior to 2008, Miller's firm managed $1.6 billion in assets. Miller is hoping to recoup those assets by building a larger firm that will feature wealth management and a tax practice.
Cautionary tale
Bank acquisitions of RIAs are on the rise — See: RIA deals fizzle in the fourth quarter but big-paying banks are getting back into the game — and, because banks can often offer more than other advisory firms, those offers can be hard to refuse.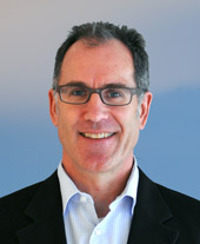 Dan Inveen: In some cases, it's
because the economics didn't play out
as anticipated,
But these stories don't always have happy endings, says Dan Inveen, president of FA Insight. If the deal is based on stock options, the RIA must feel confident that the bank's stock will rise. If the worst happens, and the stock plummets, then the RIA will not be properly compensated. In some cases, as with Miller/Russell, RIAs have chosen to buy back their firm.
"We do see some buybacks from RIAs who repurchase their firms and in some cases, it's because the economics didn't play out as anticipated," Inveen says.
Do-over
When Miller sold his firm, Western Alliance paid him entirely in private stock. He anticipated that when the bank went public, the stock would soar.
"My view was their stock was better than mine," Miller says. "They went public and their stock went down and the options weren't good for the key people involved. I think that's the risk when you sell to someone else. Even with everyone's good intentions, something can happen to your partners, and it changes the scenario."
As a result, on Jan. 1, 2010, Miller and management bought their RIA back with the bank retaining 25% ownership and operating as passive owners.
Miller says Western Alliance sold the RIA back at a depreciated price.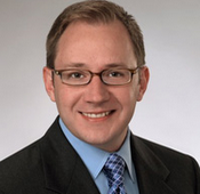 David DeVoe: The Holy Grail is
to cross-sell, but cross-selling can be
a challenge.
"They were very fair to us," Miller says. "We essentially said that in this environment the firm is worth less. This gives us a chance to earn back what we lost because of the financial transaction. They were very fair and professional."
Western Alliance did not return phone calls seeking comment for this story.
A study in contrasts
While he was with the bank, Miller says, he was free to run the RIA the way he chose and didn't have to answer to Western Alliance on a daily basis.
However, culture clashes between RIAs and banks often can pose problems, Inveen says.
"You have to make sure you intimately know how the bank handles their culture, client service, investment philosophy and compensation philosophy and all of those things," he says. "That's really the tough part."
RIAs tend to be more laid back than banks, which are known for having a bit of a stuffy atmosphere, says M&A consultant David DeVoe, a former Charles Schwab executive who formed DeVoe & Co. last fall.
"I think overall these transactions have been more challenging than they may have first appeared … Of course, the Holy Grail is to cross-sell but cross-selling can be a challenge because there are a lot of cultural friction points."
Off the road again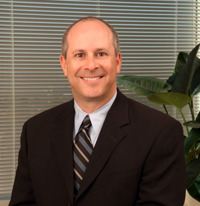 Mark Feldman: They kept promoting me
to jobs at a national level
and I kept getting on planes.

Apparently, cultural issues became a sticking point for Feldman after he sold his firm to GenSpring. While he is contractually constrained from discussing the merger or terms of the deal, Feldman does say he missed being close to home.
"When I went with GenSpring, I had a great experience and they kept promoting me to jobs at a national level and I kept getting on planes," he says. "[But] at some point, I lost connections with local people and I lost the ability to serve my local people."
Feldman retired from GenSpring on Dec. 15, 2010 because he'd just gotten married and was tired of the constant travel.
Also joining Miller/Russell from GenSpring are Christina Burroughs, a senior wealth management counselor who previously had been president of GenSpring's Family Offices in Phoenix and Bill Hodges, who will serve as vice chairman of Miller/Russell. Hodges previously was senior managing director in GenSpring's Phoenix office.
When asked about the departures of Feldman, Burroughs and Hodges, GenSpring declined to comment.
Back in charge
Miller/Russell has traditionally been an RIA which focused mostly on investments for clients, but with Feldman on board, the company plans to include wealth management catering to family offices and a tax practice on its menu of services.
Before starting Inlign, Feldman was a partner in Arthur Andersen LLP, setting strategy for its National Private Client Services practice.
"We've come together with people who share our philosophy and who we feel are enjoyable to work with and we're in charge," Feldman says. "We can make decisions on behalf of our clients and shareholders."
This time around, Miller and Feldman are intent on building the firm without selling it to another bank or company.
"We've all agreed that we won't be a candidate to be sold. Inlign sold to GenSpring and that didn't work out for them because they left," Miller says. "I sold to a bank and it didn't work because I bought it back. We've both been down this road and we want to build an independent firm and develop an in-house strategy for younger partners to buy out senior partners." See: Favorite succession plan of RIAs remains the same: none at all.
.
---
Mentioned in this article:
---
---
Share your thoughts and opinions with the author or other readers.
---