News, Vision & Voice for the Advisory Community
The $1.3 billion wealth manager is offering new services and felt it couldn't afford to wait for Schwab's new system
February 7, 2012 — 4:35 PM UTC by Lisa Shidler
Miller/Russell & Associates recently chose Interactive Advisory Software as its new wealth management platform rather than going with its previous provider, Advent Software, or waiting for Schwab to launch its new technology offering. Miller/Russell is a long-time Schwab client.
The Phoenix-based $1.3 billion RIA needed to make technology changes as the company is embarking on offering new
services including wealth management catering to family offices, and a tax division, says chairman Dennis Miller. See: Why Dennis Miller is entrusting his $1.3 billion RIA to an advisor who sold his $2 billion RIA.
The firm has been using Advent for its customer relationship and contact management systems but wanted to upgrade to something that was more in-depth, Miller says.
"We've been on Advent in a fairly inexpensive way and when we looked at what it would cost to stay with Advent in a more advanced way, it was going to cost us a lot of money," Miller says.
Advent declined to comment for this article.
Pressure point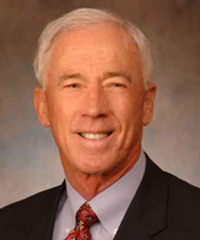 Dennis Miller: We felt a little
pressured to take a step forward.

"We felt a little pressured to take a step forward," he says. "We have a high regard for Schwab but we just needed to move forward. We didn't want to wait and see how Schwab's technology unfolded because it could be a couple of years before it all comes in place."
Schwab spokeswoman Lindsay Tiles says Schwab has always encouraged advisors to choose the technology that meets the needs of their firm.
She points out that Schwab previewed its first three integrations — one with Junxure and two with SalesForce — at its IMPACT conference in November and will be making those integrations available to all advisors soon.
Tiles adds that Schwab OpenView Integrated Office is specifically designed for advisors who want to get up and running quickly.
"Overall, our approach is to provide advisors with high-quality integration with best-of-breed technology providers," she says. "We will continue to roll out new integrations and add new technology providers over the next several years."
Integration important
Miller says the firm began reviewing the best-of-breed software before choosing IAS, but decided that it was the clear winner because of its ease in integration. See: Interactive Advisory Software joins the horse race with VC funding, a new look, and new CEO.
"We came to the conclusion that IAS would work better for us as a fully integrated solution and IAS is fully committed to developing the product," he says.
Miller/Russell is now using IAS Solution 360° to consolidate the functions of numerous separate systems into one united platform allowing the company to work from a single database. The company can now access its portfolio management, financial planning, customer relationship management and rebalancing modules into one single database.
"For a firm our size, efficiency is key," Maureen Rzeppa, chief administrative officer of Miller/Russell, said in a statement. "We strive to offer a level of service far beyond what is normally associated with a large firm."
In the statement, Rzeppa added that beforehand, having limited integration between the systems actually bogged down staffers who had to spend time making redundant data entries and often correcting errors between pieces of software.
"With a fully integrated system, we will be able to better serve our clients, improve the efficiency of day-to-day tasks and increase the bottom line," she said.
New technology in the works
The fact that IAS offers an integrated platform for customer relationship management, portfolio management, rebalancing and advanced planning software is what sets the company apart from the competition, says its CEO, John Philpott.
His Atlanta-based firm is spending time with Miller/Russell to ensure the integration is going smoothly, he adds. "We want to make sure that they're going to get the return on the investment and that's why it's so important that we spend time helping them implement these solutions."
Philpott believes that utilizing his firm's software will enable Miller/Russell to spend more time with existing and new clients. "As the industry shifts back to Main Street these client relationships are more important than they've ever been."
For instance, the staff can now view an entire client relationship without moving between systems and it should help staffers to better track client correspondence, he adds. Philpott points out that as Miller/Russell expands its services the technology will accommodate changes easily.
"We are thrilled to have been selected by Miller/Russell," he says.
---
Mentioned in this article:
Junxure
CRM Software
Top Executive: Greg Friedman
---
---
Share your thoughts and opinions with the author or other readers.
---