Roger Hewins: We're all pretty upset about it.
Leaders at Hewins Financial Advisors LLC were surprised to discover that merger talks between its affiliated accounting firm, Wipfli LLP, and a national CPA firm, Eide Bailly LLP, fell apart last week.
In January, the two accounting firms announced they were on the verge of merging along with their respective affiliated advisory practices. See: A $2.6 billion Schwab RIA grapples with gaining a $420 million Securities America rep firm — and a big footprint.
Eide Bailly owns a Fargo, N.D.-based brokerage and advisory practice that uses Securities America Inc. as its broker-dealer. Hewins Financial, part of Wipfli, had 850 clients and more than $2.6 billion in assets at the end of 2011.
But things fell apart quickly. On Friday, Eide Bailly managing partner and CEO Jerry Topp and Wipfli managing partner and CEO Rick Dreher announced that the firms had decided to discontinue merger talks because they could not come to an agreement on "key terms."
"We have tremendous respect for Eide Bailly, its partners and staff," Dreher said in a statement. "In the end, each firm decided it was more appropriate to remain independent."
Topp added: "Wipfli and Eide Bailly are two very successful firms serving distinct markets. We were friendly competitors before, and we will continue to be friendly competitors in the marketplace as we move forward."
'Huge disappointment'
The negotiations took place through the CPA parent companies, and principal Roger Hewins says he was surprised and disappointed the talks didn't pan out.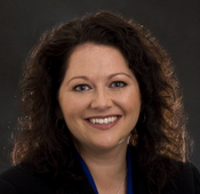 Rebecca Pomering: There are challenges of
integration but it sounds like they
didn't get to that point.
In fact, even though the advisory firms weren't part of the merger discussions, they were already holding meetings to hash out how to integrate the two firms when they learned the merger talks had come to a halt.
"We had made huge progress," Hewins says. "We spent a lot of time with their people and we feel there are a number of ways the organizations are similar. The two firms are very compatible. We're all pretty upset about it. We were really looking forward to working together. It's too bad."
Even though he allows that a number of issues were yet to be resolved between the two advisory firms, Hewins felt the two firms actually complemented each other quite well.
Both firms are Midwest-centric, with Wipfli in Milwaukee and Eide Bailly in Fargo. The accounting units of both firms dwarf their respective advisory practices: The advisory staff at Eide Bailly employs just 24, and Hewins has about 35 on its advisory staff.
"They're very much in sync with us in terms of their investment program," Hewins says. "This came as a big disappointment to everyone. We're a little bit on the outside when these things take place. This was a decision of the executives on the board of the two CPA firms."
Brad Kelly, director of financial services for Eide Bailly, declined to comment for this article.
Hard to do
It's only natural for the parties involved to be saddened by the breakup of the potential merger, says Rebecca Pomering, chief executive of the wealth division at Moss Adams.
Although she doesn't know why talks broke down, Pomering suspects the two firms may have hit road bumps trying to come to an agreement on some major issues, such as partner compensation or leadership roles, before the tactical decisions about running the firms were on the table.
"There are challenges of integration but it sounds like they didn't get to that point," she says. "It sounds like they had challenges on the front end before they got to the tactical issues."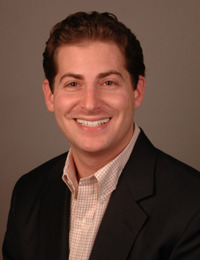 Adam Birenbaum: Firms shouldn't expect high
success rates when they start talking
to other firms.
It's no surprise that this deal didn't come to fruition, says David DeVoe, a former Charles Schwab executive who launched his own merger and acquisition consulting firm, DeVoe & Co., in November. He says it's more common for a deal to fall apart and points out that only one out of every eight deals gets closed.
Happy endings
But not all advisory and accounting mergers end abruptly. For instance, The Buckingham Family of Financial Services has merged with five advisory firms in the last year. In October 2011, the firm bought St. Louis-based KB Investment Advisors, which had $75 million in assets and also had an accounting firm. See: Giant DFA customer puts young CEO in charge to execute ambitious national plan.
In addition, BAM Advisor Services LLC also provides numerous back-office operations for 125 advisory firms and about 75% of them have accounting firms, says Adam Birenbaum, Buckingham's chief executive and a principal of the firm. He is also a principal of BAM Advisor Services, Buckingham and BAM together collectively have $15.5 billion in assets.
"We continue to believe that accounting firms are the perfect firms to ultimately grow successful RIAs," Birenbaum says. "Accountants are already trusted advisors and they have a wonderful client base to begin with."
But he adds that merging the right firms together isn't easy and can take a long time.
"It's that old cliché but you do have to kiss a lot of frogs before you find a prince. I don't think firms should expect high success rates when they start talking to other firms."
---
Related Moves
---
---
March 12, 2019 – 10:14 PM
---
---
Mentioned in this article:
Moss Adams
Consulting Firm
Top Executive: Rebecca Pomering
Team Hewins
RIA Seeking to Hire Advisors
Top Executive: Roger Hewins
---
---
---
Elmer Rich III
We are doing a fair amount of M&A consulting and it is complicated. The agood reporting in the article points out some of the pitfalls.