Tim Oden: If this doesn't get you motivated to make calls every morning then you need to check your pulse.
Three out of four wirehouse advisors would take action if a recruiter called them about the prospect of joining an RIA, according to a study released today by The Charles Schwab Corp.
"That jumped off the page at me," says Tim Oden, senior managing director of business development for Schwab Advisor Services. "I sent that information out to my team and told them that if this doesn't get you motivated to make calls every morning, then you need to check your pulse."
Of those surveyed, 67% of wirehouse advisors worry about job security and report that added responsibilities make it hard to meet clients' needs. Moreover, 51% said they find the idea of becoming an RIA appealing.
Waiting to leap
Bolstering their desire to break free could be the fact that 78% of responding wirehouse broker-dealers believe their clients are more loyal to them than the firm and that 70% of clients would follow them if they made a move.
In addition, the study also shows that young advisors are expressing interest in becoming independent: 65% of responding advisors under the age of 40 find the idea of becoming an RIA appealing, compared with 43% of respondents 40 or older. See: Why one Merrill Lynch advisor needed to break away twice to become an RIA.
The online survey, conducted from Dec. 3 to Dec. 18 by Koski Research, canvassed 201 advisors with at least $10 million in assets. Half of the advisors surveyed had $100 million or more in assets. The advisors had to be providing advice to clients for at least two years and also couldn't be with an RIA and couldn't have affiliation with Schwab. You can read about Schwab's 2010 study here.
Straight to voicemail?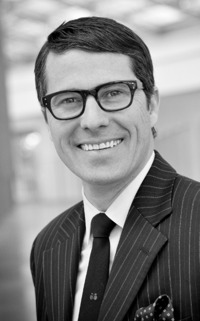 Ryan Shanks: It's more like one
out of five.
While recruiters and other custodians certainly agree with the tenor of the overall findings, recruiter Ryan Shanks with Finetooth Consulting says it's still not so easy to get advisors on the phone with a recruiter. See: Big advisors drive solid year for breakaway wins at Schwab, Fidelity, Pershing and TD.
Although the data show that three out of four advisors surveyed would take some form of action if called by a recruiter, that "action" isn't necessarily the decision to become an RIA. The study shows that 62% would conduct Internet researches on the firm and another 61% would talk to people they know to find out more about the firm. Even though, advisors could choose more than one type of the action, Shanks says that number seems high.
"We're calling wirehouse advisors on behalf of our RIA clients and I've never seen three out of four take action. It's more like one out of five," he says. "It seems three out of four is pretty optimistic. We just don't see that in our world of calling advisors."
And factor in, says Pershing Advisor Solutions LLC chief executive Mark Tibergien, that just getting a advisor on the phone doesn't mean that he or she is ready to leave.
"There's one absolute truth and this is a community that will always take a call — if for no other reason than it validates their worth," he says. "That doesn't necessarily mean they'll take action."
Advisors are clearly unhappy at wirehouses and it seems that conditions are ripe to flee, says Mindy Diamond, president of Diamond Consultants in Chester, N.J. "The level of frustration among captive advisors is very high. They're more disenfranchised with the model than they've been in the past," she says.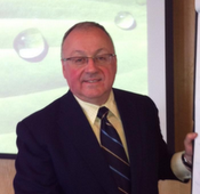 Mark Tibergien: This is a community
that will always take a call.

But even though those advisors are "frustrated enough that they know we're not just calling to waste their time," Diamond agrees that picking up the phone doesn't automatically translate into advisors' packing up their offices. Of the 76% who may express an interest in an RIA, perhaps only 20% or less might actually end up going that route.
Halfway houses
One of the biggest factors nudging wirehouse advisors with big books of business in the direction of RIAs are aggregation firms such as Focus Financial Partners, LLC and HighTower Advisors LLC, which have different business models but offer advisors an independent option without the business hassles. See: HighTower wins a $700 million Merrill Lynch advisor in Maryland horse country and wrests an LA-based IAR from an RIA. Diamond suspects that more advisors will go to one of these models rather than leaving and starting their own firm from scratch. See: Focus Financial pivots to breakaway strategy with Fidelity recruit.
"As we watch more and more top advisors break away, the space becomes more and more legitimate to the advisors who are still in the wirehouses," Diamond says. "If you were thinking of breaking away in 2008 your choice was another wirehouse or LPL and now you've got all of these other choices." See: Fearless Merrill Lynch team breaks away with $1 billion in broad daylight.
Nowadays
In fact, Rich Gill, managing director and head of Focus Connections with Focus Financial Partners LLC which has grabbed a number of giant advisors from the wirehouses recently, says the momentum is at the highest it's been since he joined in 2007.
Focus works mostly with giant teams with $1 billion or so in assets.
"This is the most activity I've seen by far," Gill says. "I can tell you the interest is higher than it's ever been in terms of conversations, and the quality of the teams and size of the teams has gone up noticeably."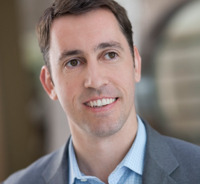 Rich Gill: Clients really trust their
advisors.
Gill believes many of the teams that Focus has snagged in the past year simply couldn't have made the switch to independence five or 10 years ago because there weren't the types of resources and technology available that there is now. Now that advisors realize their clients are more loyal to them than their firm, it gives them the confidence to leave, he says.
Gill also is pleased that clients have become so loyal to their advisors and less loyal to the firms.
"I don't think that was necessarily true 20 years ago," he says. "But it is now. Clients really trust their advisors."
The meaning of independence
Industry custodians, including Fidelity Institutional Wealth Services, Pershing and TD Ameritrade, say they're seeing similar trends of advisors expressing significant interest in forming their own RIA or joining with another RIA. This year, the teams of advisors leaving have been larger than previously, they all report. See: Breakaway Movement II is kicking in, say Schwab and Fidelity execs.
Oden says that not only are the teams larger but the sales cycle is actually speedier because these advisors have spent so much time researching the options. In the past, advisors may have asked more basic questions. Now, he says, they come to the table asking how his firm can better help bolster the firm's growth initiatives.
"They are just much better educated," he says. "We don't need to explain what independence is, because they already know."
Jeff Zabel, director of sales at TD Ameritrade Institutional, says in TD's first fiscal quarter of 2012, which started in October 2011, breakaway activity was up 14% from the previous year's quarter.

Jeff Zabel: Breakaway activity is up
dramatically.
Activity has been strong for Pershing among giant advisors who offer customized and complex consulting services for clients, Tibergien says. He believes that the largest teams are choosing to become RIAs but there's still a chunk of advisors who choose to associate with an independent broker-dealer or to join with an existing RIA such as HighTower or Focus.
Tibergien also points out that while some advisors join together to form their own RIA, that's simply not a good option for advisors with fewer assets. "Frankly, if you're below $25 million in assets, you're better off joining a corporate RIA or joining another RIA," Tibergien says.
Evolving
Fidelity, which recently completed its own study, also finds that advisors are eager to move to independence. See: Fidelity dissects the breakaway cycle with a new study.
"We are seeing a true evolution of the independence movement — advisors seeking independence are open to exploring a variety of business models, including joining or starting an independent broker-dealer, joining an established RIA firm, starting up an RIA or joining a corporate RIA of a broker-dealer firm," says spokesman Steve Austin.
Fidelity's analysis shows that most advisors look at two or three different business models before making a decision, according to the Fidelity Insights on Independence study, released this month.
---
---
Mentioned in this article:
---
---
---