How Russell is faring since joining the competitive ETF party with an all-star ex-Barclays crew
The team is offering two dozen enhanced ETF offerings, hoping to gain traction with advisors in an increasingly competitive market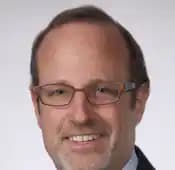 Andrew Arenberg: Our goal is to build Russell 1.0, not iShares 2.0.
---
---
Mentioned in this article:
---
---
---
Elmer Rich III
February 27, 2012 — 6:53 PM
Getting anyone's attention now, let alone having them "take a meeting" is "impossible" — we know — we're hired to make it happen. Any new offerings are quickly diluted in the flood of other information. So best of luck on that. Rebranding take a lot of work and expense.
Curious what the research is on ETF f-o-f effectiveness. Anyone know? Any academic studies and evidence for support?
Taking the long view is fine as long as, in the interim, a whole new class of offerings doesn't "skunk" you — which can happen.