Andrew Arenberg: Our goal is to build Russell 1.0, not iShares 2.0.
In the eight months since Russell Investments joined the exchange-traded-fund party the manager has rolled out a steady stream of enhanced strategies and is working hard to fill its dance card with registered investment advisors.
Considering the continuing explosion of ETF offerings — more than 40 U.S. ETF providers collectively representing 1,400 funds with $1 trillion in assets — advisors' learning curve is steep when it comes to understanding ETFs such as Russell's, which operate outside the pure beta, or index, world. See: Coming from behind, Vanguard is gobbling up ETF market share.
But the competitive pricing for Russell's 24-strong ETF lineup is one reason RIAs should consider taking a look, according to several industry experts. Russell offers three ETF sets: factor, investment discipline, and a fund-of-fund. Fees range from 35 basis points for the fund-of-fund, 37 basis points for the large-cap investment discipline products and 30 basis points for the small-cap factor ETFs.
In addition, Russell has filed with the Securities and Exchange Commission to launch three ETF funds of funds — a move that demonstrates the Seattle-based manager's commitment to expand the business and differentiate itself from "me-too" ETF products, says Andrew Arenberg, managing director of Russell's global ETF distribution. See: 10 things worth knowing from yesterday's Tiburon CEO Summit.
Reunited
About 20% of Russell's team is made up of individuals who had worked for iShares, a former unit of Barclays Global Investors that's now part of BlackRock Inc. See: How BlackRock plans to grow iShares using advisors as one key.
However, Arenberg stresses, "Our goal is to build Russell 1.0, not iShares 2.0."
That's important because as the ETF industry matures, the market opportunity will be most lucrative for those firms that introduce "best-of-breed products, not just anything that will stick to the wall," says Paul Justice, director of ETF research at Morningstar Inc..
Russell's move into ETFs is a natural progression, considering the manager has long licensed its indexes to iShares, which has 18 ETFs based on them. Former Russell chief executive officer Andrew Doman made it a goal to launch an ETF business when he joined the firm three years ago. Doman has since left, but a 50-person team is carrying out what he began.
Arenberg, along with James Pollison, managing director of Russell's global ETF business, and Greg Friedman, managing director of the global ETF product group, were among the first hires brought in to start Russell's ETF business in San Francisco nearly two years ago. Together, the three executives have more than 30 years' ETF experience, Arenberg says.
"Part of our reason for coming to Russell is it's got a great heritage in manager research, consulting, index construction and a strong brand."
Most of the ETF team is based in San Francisco, but Russell also has a sales office in New York City, as well as sales staff scattered in other regional locations.
Getting the word out
The team is trying to generate awareness about its two-dozen enhanced ETF offerings, find a niche with advisors and produce enough assets to sustain the business. Russell's ETF unit had $267 million in assets as of Jan. 27.
Russell's ETF sales force is also pounding the pavement at conferences to compete with other specialty ETF providers such as WisdomTree and PowerShares, as well as iShares. See: Picking through the ETF pile for some relatively safe high yields. The company has rolled out ads that showcase Russell's ETF innovations, and it's producing webinars to educate RIAs on topics such as asset allocation and diversification.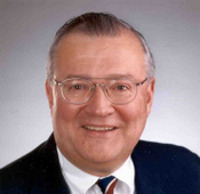 Gary Gastineau: Your major focus is
trying to get public attention or
investor attention to your funds.
In terms of assets, Russell's equity income ETF, which is based on the Russell U.S. Large Cap Equity Income Index, has generated the most, with $59 million as of Feb. 7. The fund lost 0.71% from its inception in May 2011 through Jan. 31, compared to a 0.47% decline for the index for that period. The fund was up 3.79% for first month of 2012, and gained 5.5% for the three-month period ended Jan. 31. In comparison, the index rose 3.82% and 5.64% over the same periods.
Rounding out the top four Russell ETFs in terms of assets, the Russell 1000 Low Volatility ETF had $45.3 million as of Feb. 7, while the Russell Consistent Growth ETF had $30.8 million and the Growth at a Reasonable Price ETF had $25 million. The remaining 20 ETFs reported anywhere between $4 million and $9.6 million in assets.
"We are very pleased with the interest we have seen to date," Arenberg says. "The extreme market volatility in 2011, particularly since the launch of our initial products in May, caused investors to shy away from many equity products. Our ETFs are still very new, having not even been in the market for a year, and when you provide innovative, new products … you have to look long-term."
A lonely place
When you're a startup, "It's a lonely feeling, and your major focus is trying to get public attention or investor attention to your funds," says Gary Gastineau, principal of ETF Consultants in Short Hills, N.J., and the former managing director of ETF Advisors, whose four bond funds were liquidated in 2003 due to lack of assets.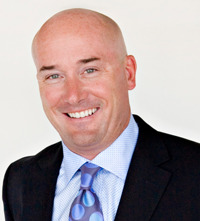 Tom Lydon: Every time you launch
an ETF, there's more pressure to
make sure you'll get some traction.

Nearly 90% of the 302 ETFs introduced in 2011 failed to attract at least $30 million in assets under management, an industry benchmark for profitability, according to XTF, a global ETF research and advisory firm. See: How ETFs have been oversold when it comes to flexibility, lower costs and tax efficiency.
Tom Lydon, editor of ETFTrends.com, characterized today's ETF market as "an environment of survival of the fittest." See: Criticism of ETFs is based on fear more than factual basis: columnist.
"Every time you launch an ETF, there's more pressure to make sure you'll get some traction," he says.
Highly liquid
Meanwhile, consider that 268 ETFs — a record high — were dangerously close to folding as of January because they lacked significant assets or had thin trading volume, according to the ETF "Deathwatch" report maintained by Ron Rowland, founder of Capital Cities Asset Management. The Russell 2000 High Momentum ETF had been on this list when it reached the six-month mark in late 2011, but moved off recently due to increases in trading activity.
Some observers say the key to Russell's ETF initiative may be its willingness to stick with a business that may be unprofitable for the next couple of years. And indeed, Russell seems to be taking the long view.
"ETFs are still very new … and a company recognized for bringing solutions to both institutional and retail investors worldwide understands the importance of taking a longer-term approach with any such new, next-generation products," says a Russell spokesperson.
In general, a momentum ETF is more likely to pick up steam as investors become more confident of upward market movement, Arenberg says, noting that the Russell 2000 High Momentum ETF's entry was dominated by a "highly volatile market environment."
"Our goal was to launch integrated families of products …" he says. "We did so as we knew investors would want to pick from the spectrum of investment disciplines and that, at certain times in the market cycle, one discipline might attract a larger number of investors than another discipline."
Arenberg continues: "In addition, our ETFs are based on highly liquid underlying securities so we believe that investors will be able to readily invest in any of our ETFs irrespective of trading volume in a particular ETF on any given day."
A little less risk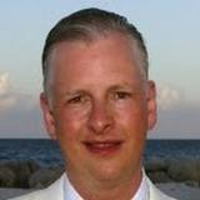 Oliver Pursche: We are getting an
active portfolio management investment approach in
a passive vehicle.
One of those investors is Oliver Pursche, president of Gary Goldberg Financial Services in Suffern, N.Y. He says the firm has invested $2.1 million in Russell's low-volatility ETF, and plans to commit a total of $6 million overall — most likely in other Russell ETFs such as Small Cap Consistent Growth. Overall, he's impressed with Russell's methodology.
"In essence, we are getting an active portfolio management investment approach in a passive vehicle," he says.
Mark Balasa, co-chief executive at Balasa Dinverno Foltz LLC, says he hasn't been approached by Russell's ETF team. But, in general, he sticks with traditional ETF products, rather than go the specialty route.
"Historically, we are looking at pure beta and haven't gotten too creative with the offerings," says Balasa, whose Itasca, Ill. firm has about $1 billion in assets.
Meanwhile, Rick Ferri, founder of Portfolio Solutions LLC, says he isn't using Russell ETFs but noted the competitive pricing makes them attractive.
The pricing "makes the proposition at least worth looking at because so many of the ETFs are high-priced for what they are doing," Portfolio Solutions has $1.1 million in assets, half of which are in ETFs.
For example, Russell's Low Volatility Beta ETF, priced at 20 basis points, is a fund with a reasonable management fee that provides an added discipline to reduce overall volatility, Lydon says.
"it's a pretty good deal for advisors or investors that are looking to get an allocation to the Russell 1000 but looking for a little less risk."
---
---
Mentioned in this article:
---
---
---
Elmer Rich III
February 27, 2012 — 6:53 PM
Getting anyone's attention now, let alone having them "take a meeting" is "impossible" — we know — we're hired to make it happen. Any new offerings are quickly diluted in the flood of other information. So best of luck on that. Rebranding take a lot of work and expense.
Curious what the research is on ETF f-o-f effectiveness. Anyone know? Any academic studies and evidence for support?
Taking the long view is fine as long as, in the interim, a whole new class of offerings doesn't "skunk" you — which can happen.