Franklin Tsung: It is a messy business and not for the meek.
Brooke's Note: This story has it all. It has the fabled elephant Salesforce.com, being helped by the proverbial mouse, AppCrown. It has the former head of Thomson Financial's advisory products starting a company that connected with RIAs once his young son gained control. It has RIAs that are pleased and ones that are skeptical — and the same can be said for experts. It has Fidelity and TD Ameritrade using the no-name company to help their RIA clients — at risk to resources and reputation. What will happen next? Read on.
AppCrown LLC has come bursting out of the bulrushes to make itself a go-to technology company for hundreds of RIAs who want to use Salesforce customer relationship management software but who also know that they need help — big-time assistance — in making sure that the conversion and connective tissues are there.
The New York City firm, which provides technology integration and practice management services, has gotten a big boost from blessings and big investments from Fidelity and TD Ameritrade. Those custodians have quickly bought in to what AppCrown can accomplish in taking the adventure out of implementing SalesForce, which has gained favor with RIAs even though the software from the San Francisco-based firm was not specifically built for advisors.
Some large RIAs have also taken the AppCrown LLC plunge and custodian Pershing Advisor Solutions has also made AppCrown available on its platform.
Schwab hasn't named AppCrown as a partner for its new technology initiative, instead forging a partnership with AppCrown's competitor Salentica, which provides integration for Microsoft products. See: Schwab chooses some giant software partners, apparently with big RIAs in mind.
But last year, Fidelity chose AppCrown to be part of its WealthCentral platform. See: Fidelity is set to add Envestnet, Redtail, Morningstar, AppCrown and salesforce to WealthCentral.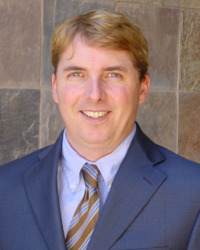 Chris Weill: I've really got to
believe that AppCrown is stepping up
and delivering the goods.
In addition, TD Ameritrade has chosen AppCrown as its technology partner and has a three-year deal with the company as part of its Veo advisor platform integration with Salesforce.com CRM, says Andy Wang, senior manager of technology at TD. Through the deal, advisors get customized assistance and price cuts to use AppCrown and Salesforce.com – which isn't offered at the other custodians. While advisors can get AppCrown through the other custodians, they don't get the same customization that is offered through the TD deal.
Since Jan. 1, AppCrown has signed on 250 new users from the TD deal and now has about 1,500 RIA clients, says Franklin Tsung, an owner of the company, chief operating officer and senior vice president of corporate development.
AppCrown aggregates 500,000 accounts and integrates $45 billion in assets.
While the dramatic growth spurt is impressive, technology consultant Joel Bruckenstein, principal of the Technology Tools for Today (T3) conferences, cautions that any company that has experienced such dramatic growth needs be sure that it can provide the in-depth help needed for these complicated integrations.
"I think they seem to be doing a really good job of marketing," he says. "The only real concern I have is execution. We find in this business with any small companies that grow rapidly is you don't want to turn business away but executing the business can be a challenge." (Franklin Tsung addresses this issue inn some depth below)
Who are these AppCrown guys?
While AppCrown itself may be an unknown in the industry compared with technology firms such as Orion Advisor Services, LLC and Black Diamond Performance Reporting, its founder has a long history of inventing technology for financial firms.
Ted Tsung founded AppCrown as E*Assist in 2006 and previously was chief technology officer for Thomson Financial. Prior to that, he founded DigiTrade, which is considered the first technology product that allowed institutional firms to trade stocks online. Many financial firms such as LPL Financial and Wells Fargo have used that technology. In 1998, Tsung sold DigiTrade to Thomson Financial.
Although Ted Tsung's firm was one of the first to create integration technology on Salesforce.com, the company faced problems because there wasn't a common platform.
Ted Tsung's son Franklin, 25, who had been involved in investment banking, joined the family business in November 2010, buying ownership and implementing dramatic changes. Thirteen months later, he had forged deals with the custodians and had spearheaded the name change to AppCrown. Franklin Tsung has negotiated the deals with the custodians and leads the marketing efforts for AppCrown.
Ted Tsung is still president of AppCrown but Franklin Tsung leads the firm's marketing efforts with custodians crafting the partnership with TD.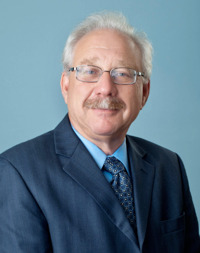 Ben Tobias: We've got to really
learn how to use it In
three months.
TD embraces AppCrown
Wang says that when TD began researching the creation of its new technology, executives learned quickly that RIAs wanted Salesforce but simply couldn't spend the time and money to integrate the systems themselves.
Wang believes that advisors can gain many more services by accessing AppCrown through TD as compared to other custodians. For example, the goal through the partnership with TD and AppCrown was for TD to create the first multicustodian model. This means that advisors from TD can integrate accounts from other custodians such as Fidelity and Schwab.
While the idea was ambitious, Wang says AppCrown has been up to the task.
"Everything that AppCrown has developed for us you wouldn't find anywhere else," he says. "From the improved work flow that ties in with Veo and now we're working on phase two of the integration. These are all proprietary to the system that they're developing for TD," he says.
Wang believes AppCrown's growth spurt will not have a negative effect on the service it provides.
"They're in the golden age of growth. We've communicated to them that the same customer service and the same reasons that got you to this golden age will continue to get you to the next level."
Wang says he was impressed with the vision of AppCrown.
"There's no question about it that these guys understood what we wanted to do," he says. "We've been very happy with the technology they're providing. We feel it gets us on a strong foundation."
Jury's out
If advisors don't want to go through a custodian, they can purchase App Crown's integration on their own. Costs of initial integration can range from $4,000 to $18,000 for advisors, and AppCrown charges about $45 to $65 per user fee. Franklin Tsung says that the majority of advisors purchase AppCrown by using a custodian.
But Tsung thinks that going it alone is not the optimal solution.
"If an advisor bought it on their own they are at a significant disadvantage if they don't have the backing of a custodian," he says adding that RIAs who purchase his technology through custodians will get support from his company and the custodian, making the transition go even more smoothly.
One RIA, Ben Tobias of Tobias Financial Advisors Inc. in Plantation, Fla., decided to switch from Junxure to Salesforce using AppCrown a few months ago because he wanted his systems to be better integrated. But now that Tobias is in the midst of the integration, he's unsure of how successful the change will actually be. He made the changes through TD Ameritrade.
Tobias, whose firm has 110 clients and $190 million in assets, says making the change has taken much longer than he'd bargained for.
"We were a sophisticated user of Junxure and we're trying to become a sophisticated user of Salesforce. It's a tough integration. The jury's still out on how it's going to work. It's been a long, slow process."
Tobias says he's not going to make any final decisions about the integration until it's complete and his firm has had a few months to operate the new technology.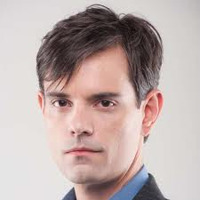 Lee Munson: Everything they said they
would do was on time and
satisfied my expectations.
"We've got to really learn how to use it in three months. We'll either have the best product in the world or I won't have any hair on my head," he says. "I expect the result is going to be that we'll have a product that others are envious of because we'll be able to use one browser anywhere and get all of the information we need."
Messy business
For his part, Tsung says advisors who embark on this integration need to be prepared for how difficult such a process can be to execute even with the assistance of his firm.
"Financial advisors have not truly understood what integration means and not understood the value of the complexity of the setup behind the scenes," he says.
Tsung says that proper integration means that an advisor's own systems as well as the CRM must all be aligned together along with financial planning systems and the portfolio accounting system.
He adds that when large RIAs add additional layers such as security and permissions so users can see restricted information, it adds yet another level of complexity.
"It is a messy business and not a business for the meek — especially when explaining these features for a financial advisor who may not have a technical background," Tsung says.
He also points out that a number of problems can occur in the integration that are simply part of the process. For instance, Tsung says, integration from different systems into a central hub of Salesforce also means that programs need to conform — otherwise the systems will fail.
"There are requirements between two systems that exist, and if an advisor mistakenly changes certain settings, then the integration may not work for the advisor. This lack of resource and knowledge gap tends to frustrate end users when they unknowingly access a system and they don't see the integration happen," he says. "For this extent, it's a matter of knowledge transfer from AppCrown to the advisor and communicating the requirements back to the advisor."
Around the clock
The process of integrating Salesforce by using AppCrown hasn't been wrapped up yet either for Mercer Advisors, but Christopher Weill, vice president of operations and information technology, has been pleased with the process so far. Weill's firm has been moving its assets to TD Ameritrade and are getting the system through TD.
He points out that Mercer Advisors, a $3.6 billion RIA, is in a unique position because it had two separate CRM systems. Mercer has two lines of business — the traditional RIA and a consulting business for dentists.
Weill says he knows that taking those two giant CRM databases and merging them into one using Salesforce isn't an easy task.
"So far, so good," he says about the process. "AppCrown's been really good. They came out to Santa Barbara and set down with us. They've been on the ball and they're talking to me around the clock. They're even taking my calls at 10 p.m. Pacific — and they're based in New York."
While Mercer is certainly a large RIA, Weill says he believes that AppCrown is likely giving the same customer service to all of its clients.
"I've really got to believe that AppCrown is stepping up and delivering the goods to all of its clients," he says.
Surprisingly smooth
Lee Munson, chief investment officer of Portfolio LLC, an Albuquerque, N.M. firm that manages $180 million, says he was surprised by how well the integration went for his company last year after having a number of fragmented systems. He began the integration through his custodian TD Ameritrade.
"It was smooth — though I didn't believe them at first. Everything they said they would do was on time and satisfied my expectations. That's shocking for new technology but the results speak for themselves."
Right place
Tim Welsh, president of Nexus Strategy LLC, a consultant to RIA technology firms including TD Ameritrade, describes AppCrown as a company that's in the right place at the right time.
"They were out there doing these massive wealth management integrations before anyone else did it," he says. "The degree of difficulty in doing these technology integrations is very high. Something as simple as putting a button here to get to the next step is not an easy task. It's very difficult."
---
---
Mentioned in this article:
---
---
---
Bill Winterberg
February 27, 2012 — 2:39 PM
Hats off to Franklin, Ted and AppCrown. They'll face an interesting challenge of attaining scalability in 2012.
As I see it, no vendor or custodian wants to be a Salesforce expert and develop internal resources to customize Salesforce for wealth management. So who is out there that can step in as an intermediary?
There's four that I can think of: Salesforce for Wealth Management (that most advisors find inadequate and expensive), Concenter Services (the XLR8 overlay provider), Schwab's OpenView Integrated Office (brand new and priced at $10k for 2 users), and AppCrown.
Whatever AppCrown is doing, they're making inroads with custodians and vendors.
Is Salentica a direct competitor to AppCrown? Sort of. Each company provides an overlay to web-based CRM, but the Salesforce and Microsoft Dynamics environments are different enough that I feel they attract different advisory firms.
Again, AppCrown just has to outperform Schwab, Concenter, and Salesforce for Wealth Management.
Salentica's direct competition is the MS Dynamics customization in Tamarac Advisor Xi.
Brooke and Lisa, feel free to contact me.
Elmer Rich III
February 29, 2012 — 8:46 PM
Growth is a sign of demand. Meeting demand is a separate set of challenges. There can be a great deal of demand for offerings that are unsustainable — "loosing money on every sale but making in up in volume" for example.
Then there are the external demands of a fast growing market/demand and the wholly separate challenges of internally building a sustainable business. Very tricky and statistics tell us most businesses fail at this. Well the vast majority of new business just fail — for many reasons.
Information and responsiveness is part of what makes a successful advisor. It happens to be the behaviors most easily measured and supported by technology. Best not to confuse what is easiest to measure and automate with what adds the most value.
Part of what is not easily measured and automated that is critical is trust and assurances with substance and evidence. Generally, the "elite" demand performance and data/proof before investing.
Finally, faster is not always better.
Elmer Rich III
February 27, 2012 — 6:39 PM
Excellent reporting job. RIABiz continues to have some of the best in the industry. Thank you Lisa.
This is brand new and unexplored territory for everyone. In addition, the ground keeps shifting as new technology is continually being created and adopted by clients and advisors, eg, social media, etc.
We could make a case for systems like Salesforce being old technology now.
The theme of the article, and this experience, seems to be the growing importance of partnerships outside of the advisors office and staff — that is always hard. It is always a challenge also when an advisor buys tech solution expecting it to solve a problem and finds it demands lots of other resources to work, eg, Salesforce.
Thus, the endless (it seems) search for and end to tech buying, implementation and finally getting to using the stuff successfully.
We are not technologists — neither are our advisor and other clients. But we are responsible for making the advisor's systems deliver new assets and better experiences for clients. Generally, "There is not a technological solution for a relationship issue." Generally.
Custodians clearly have a self-interest (which is not bad) in their advisors having seamless systems. The less "friction" attached to the assets, the better for everyone — especially on the asset gathering side.
It seems prudent to assume that all tech is imperfect and breaks — often at the worst times. That is the nature of any "mechanical" system — especially new ones. "Middle-wear" has always been a necessity in our business.
As pointed out, a new tech company serves many masters, all at the same time. The business itself is like a new child with incessant demands. Add in new clients, new services and offerings and new partners and there are a lot of "mouths to feed." The principals wearing many hats at once is usually not optimal.
As the last comment above suggests — there are a lot of "mouths to feed" as a start-up.
Ted Beshear
February 27, 2012 — 6:02 PM
My advice would be to wait 6 months or more before engaging AppCrown.
The quality of their support has been well below our expectations. They often take multiple days to respond to our inquiries and have not followed through on their commitments. Maybe they are focusing their attention on larger clients (we have 3 advisors and about $80M in AUM), but I would have preferred that they tell us they can't provide us with the same level of support as larger clients rather than over promise and under deliver.
Contrary to the article, I hope that this growth spurt is affecting their client service. Because if it is it is hopefully something they will correct, otherwise they have serious issues.
Franklin Tsung
February 29, 2012 — 8:02 PM
Thankful for the article and awareness about AppCrown, and the turnaround work I've implemented over the past 15 months now, it almost goes without say that any firm experiencing unprecedented growth will have to accommodate and invest in client service resources.
From the client examples in the story, the independent RIA (Lee Munson) to an national firm (Mercer Global Advisors), our team has learned the true value of client relationships. As an advisor, your returns may not be stellar, however it is everything else that instills confidence in a high net wealth family.
Taking from these lessons from our own clients, AppCrown has invested in client services, with new staff members and new processes to service RIA firms.
At the end of the day, growth is a great story, and it should instill confidence into our RIA's that we are growing into an institution, and that AppCrown is on the right path to service an technology. The last thing you want as an advisor is to be concerned about the viability of the institution that is servicing your back office system. And with this story, I do hope the benefits are shown,
Now at the same time (Ted), per your comment, I encourage you to reach out to me personally or submit your inquiry to our new support system: Support@appcrown.com. In your subject title, please write your company name. This helps my service staff to respond adequately.
We never take the value of information for granted, advisors lives on notes, activities, logging calls, etc., – information and responsiveness is what sets the difference for an RIA, an advisor who tailors to the elite. As supporters of your business, we've taken the immediate measures to mature greater and faster.
Thank you for your support, and for this communities great interest in AppCrown,
-Franklin