Mike Bindas: We're very impressed on how they kept it together.
Brooke's Note: It was the advisory world version of human sacrifice as we all stood by and watched Securities America on the receiving end of harsh regulatory and media scrutiny. Now a single advisory firm has chosen to look at the once-embattled company not for how it fell down but for what it did in the face of adversity. And Great Plains is making the choice in the name of recruiting wirehouse advisors. It's another example of why this business is interesting to follow.
After losing a slew of advisors last fall, Securities America just signed on Great Plains Financial Group, an advisory practice with $350 million in assets from independent broker-dealer Investment Centers of America. See: Three advisors tell why they fled Securities America for Commonwealth
Great Plains Financial has $3.8 million in annual revenue and was founded in October 2002. The firm has 11 advisors with ten of them operating out of its main office in Fargo, N.D. and an additional advisor who operates out of a Grand Forks, N.D. office. They joined Securities America on Feb. 17. Great Plains will operate as a hybrid advisory firm, offering commission and fee-based products.
Omaha stakes
Industry recruiter Ryan Shanks of Finetooth Consulting says Securities America has been revived thanks to the financial backing of Ladenburg Thalmann.
"It's nice to see the rebound," Shanks says. "As they say, Securities America is back in business. Securities America has always been very competitive. They've always been very strong and now they're really energized with Ladenburg. I think you'll see more wins take place."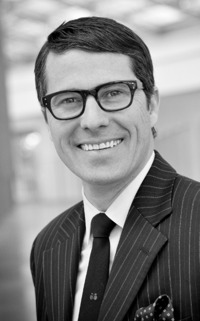 Ryan Shanks: It's nice to see
the rebound.
Gregg Johnson, senior vice president of branch office development and acquisitions for Securities America, says the company will be making additional announcement of new firms joining in the coming weeks.
Greatly exaggerated
"That's why this announcement is so exciting with Great Plains because it validates everything we've been saying," he says.
Johnson also says that the notion that company is still bleeding advisory teams is not only exaggerated but inaccurate.
"We've seen significantly less-than-normal attrition since the announcement of Ladenburg," he says. When our advisors have been able to meet various executives and hear the story of Ladenburg they're extremely excited. The thought that we've continued to lose any reps has been significantly less than what's happening in the independent broker-dealer space." See: A $2.6 billion Schwab RIA grapples with gaining a $420 million Securities America rep firm — and a big footprint.
Talking again
About a year ago, Shanks had been working with a Securities America team that was hoping to expand and recruit other advisors. But when it was announced that Securities America was on the chopping block. the discussions abruptly stopped. Now, Shanks says, he's resumed discussions with the team.
Mike Bindas, 48, a founding partner of Great Plains Financial Group, says he and his team had been looking at Securities America for about two years before the company was put on the market to be sold.
"We kept in contact with them while they went through the sale and we're very impressed on how they kept it together and got through that situation," Bindas says. "The culture was very comfortable at Securities America."
Bindas and his team say they are now better positioned to grow their practice. The other advisors in the Great Plains Financial team are: Tom Halstenson, Eric Hustad, Chris Birmingham, Ray Morgan, Jon Halstenson, Chris Siverson, Patrick McIntyre, Mark Teigen, Mark Schadewald and Ryland Syverson.
No poaching
The team, which had been at Investment Centers of America for nine and a half years, left because they felt restricted when they tried to grow their business by recruiting wirehouse teams. Investment Centers of America is part of the broker-dealer network affiliated with Jackson National Life Insurance Company.
Bindas says it was frowned upon for his firm to poach wirehouse advisors because those advisors may be selling a large chunk of annuities for the wirehouse channel, which would be profitable for Jackson.
"We felt recruiting was really limited," he says. "We were limited to help transition wirehouse brokers who wanted to come to the independent channels."
Andrew Silver, a spokesman for Investment Centers of America, says his firm was sorry to see Great Plains Financial Group leave.
"We wish them all the best," Silver says. "We understand that in the independent broker-dealer space that they are business owners and advisors and need to make decisions that are best for their businesses. It's unfortunate and we'd have liked them to stay but we wish them well."
Time to grow
Bindas says he and his partners plan to recruit other advisors from wirehouses, focusing on those with about $50 million in assets. But he points out that growth by new clients alone is a challenge given their location of Fargo, N.D. Therefore, "when the opportunity arises, we'll expand the footprint," Bindas says. "This transition will allow us to do that more quickly."
Most clients' average assets are in the $250,000 to $500,000 range, he says. Overall, about 40% to 45% of the firm's revenues are fee-based and the rest are transactional.
Partner Tom Halstenson also believes that Securities America will help foster more growth for the practice.
"We are thrilled to have the benefit of Securities America's breadth and depth of expertise in the independent broker-dealer space and the help they will provide as we continue to welcome breakaway brokers who want the independence and flexibility our firm offers them," he says. "We knew from our early conversations with the executive team that it would be a great fit culturally and we're experiencing that every day in our interactions with the corporate staff."
Bindas adds: "We paid our dues and have made our mistakes along the way," he says. "We have a true plug-and-play opportunity where a new advisor can come in and start."
---
Mentioned in this article:
FA Match
Consulting Firm, Specialized Breakaway Service, Recruiter
Top Executive: Ryan Shanks
---
---
---
Elmer Rich III
February 27, 2012 — 6:56 PM
Our experience with SA has been that the heart of their culture is very much in tune with their market and responsive. Any firm can run "outside the sidelines."
SA has always been street smart and savvy — traits any advisor can use in a partner today.