Bill Crager: I think advisors are going to want something more end to end...we think that's going to be a competitive difference.
Brooke's Note: I reached Bill Crager just after he had negotiated airport security in New York en route to a little business and a long weekend of rest in North Carolina. What else do you do after making the largest acquisition in your company's history? When I reached Stuart DePina he was in a similar mode: preparing to board a flight from Seattle — destination Maui. What else do you do after you sell your entrepreneurial company for $54 million? See: Big deal: Envestnet will acquire Tamarac for $54 million. The president of Envestnet and the CEO and Tamarac were also understandably tired having negotiated into the wee hours the night before they announced their deal to the world. Fortunately, I was able to get some very interesting thoughts from each of them before they took off for their respective breaks.
With its announced plans to purchase of Tamarac, Envestnet may have seized its last, best opportunity to mightily advance into the RIA business with a single strike of the pen — and may be creating a very singular corporate animal in the process.
The big Chicago-based outsourcer has long served as the connective tissue between a dense array of separate account managers on one end and a massive number of IBD reps on the other who are determined to offer fee-based business.
What Envestnet wants
But advisors who already have fee-based practices have proved to be more elusive quarry for Envestnet, especially because the firm has only set its sights on this channel with gusto in recent years. See: Envestnet to zero in on RIAs and family offices.
What Tamarac has that Envestnet wants is access to the desktops of 500 RIA firms and 2,700 advisors who manage a combined $250 billion of assets. (Currently Envestnet serves, in various capacities, $127 billion of assets.) Of those 500 firms, 150 of them use a full Tamarac suite of software that includes CRM, portfolio accounting and rebalancing. The other 350 just use the trading and rebalancing tool that Tamarac was built on.
Considering that Tamarac is adding 15 firms a month and has been growing revenues at about 50% of year, it would seem that Envestnet is acquiring a winner in an adjacent business to its own servicing of financial advisors — though most of Envestnet clients are IBD reps.
SMAs and TAMPs now on the menu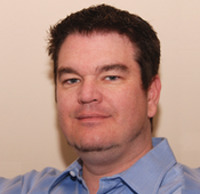 Matt Abar: There had to be
something big strategically here.
But the key to Envestnet recapturing its $54 million in investment is that it can now add its massive access to separate account managers and its TAMP to the choices offered to Tamarac users. Envestnet also just acquired another firm, Prima Capital, for $13.75 million and it will be able to provide that research to Tamarac users, according to Bill Crager, president of Envestnet. Prima provides investment manager due diligence, research applications, asset allocation modeling and multi-manager portfolios.
"We'll be doing that in the short-term," he says.
This connection of Envestnet's managers with Tamarac's technology throws light on why the deal was priced where it was, according to Matt Abar, principal of FinFolio. "I figured with the [revenue] multiple [of the deal value] that there had to be something big strategically here."
Knocking on different doors
Add to the mix Envestnet's flat-out effort to get into the business of providing software as a service to RIAs. The Tamarac deal will put that plan into hyper-drive. See: Envestnet unbundles portfolio management software for RIAs and it won't be a sideshow. Envestnet will continue to operate its own portfolio accounting business and in that sense will be competing with Tamarac — but not as a contact sport. "We won't be knocking on the door of the same RIA," Crager says.
Envestnet will become part of the Tamarac suite of vendors it hosts. Schwab PortfolioCenter is currently the software that Tamarac uses for this purpose but Envestnet plans to make its own software, Vantage, the primary offering in that slot.
Legacy Schwab PortfolioCenter users will continue to be serviced by Tamarac under Envestnet ownership and it will even be part of the offering for any foreseeable future, according to Crager and Stuart DePina, CEO of Tamarac.
End-to-end one-upmanship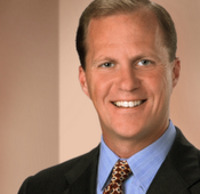 Dave Welling: An end-to-end that is
a closed system has limited appeal.

With its hooks into Tamarac, Envestnet also believes it is more fully equipped to tackle a bigger objective: taking on — and often beating — Advent-Black Diamond, the juggernaut that was created when those two firms combined back in June.
"You say: Who's out there and Black Diamond Performance Reporting and Advent are broadly distributed and I think they're going to be very successful," Crager said. "[But] I think advisors are going to want something more end-to-end — from back-end [software] to thousands of separate account managers and connections to custodians. That complete suite will be highly valued. We think that's a competitive difference."
But Dave Welling, vice president of sales, marketing, service and operations of Advent's Black Diamond unit, questions whether the Tamarac-Envestnet combination will give the company an advantage as an end-to-end solution. See: Update on Black Diamond-Advent merger.
"What we hear from our clients is they want the ability to put together an end-to-end solution that fits their unique needs and to use Advent or Black Diamond for one or many components and the flexibility to integrate other technology to suit their needs," says Welling.
"The combination of Black Diamond and Advent provides end-to-end solutions in portfolio accounting, reporting, rebalancing, trading and [billing] but those solutions also fit with other technology. An end-to-end that is a closed system has limited appeal to most advisors and doesn't provide advisors the control they want to choose what's best for their business."
Welling adds that Tamarac and Envestnet may face more basic challenges in taking on his company.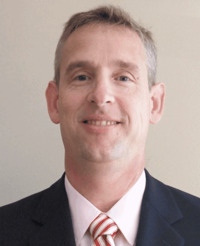 Peter Giza: It's good news for
pure-play software vendors.
"One of the big reasons Black Diamond merged with Advent was to increase our reach, expertise and capabilities and we were incredibly fortunate to join forces with Advent, the industry pioneer in advisor technology. Envestnet is still a newcomer to the RIA space and the vast majority of Tamarac's clients use them solely for rebalancing. I am at the T3 conference and had a chance to sit in on a Tamarac demo and continue to be surprised that it is actually three different systems [Tamarac rebalance, Microsoft CRM, Portfolio Center] that the user has to jump from one application to another. Is that what they mean by end to end?"
DePina does not agree with this characterization of his company's system.
"Dave has part of the story correct in that they are three separate applications, however the part he has incorrect is that the user doesn't 'jump' from one application to the other. We have spent significant time and investment over the course of the last 15 months working on back-end integrations, which the user benefits from but isn't really aware that they are in different applications."
(For Tamarac's more technical response to Welling's comment on its integration, see the bottom of this article.)
In a nutshell
An observer who asked not to be named, but who has done extensive business with Advent-Black Diamond, Envestnet and Tamarac, offered a thumbnail analysis of how the latter two merger partners will complement each other.
"Envestnet's [rebalancing] tools are good, not great. Tamarac's are great. Tamarac's reporting is OK, but now with the reconciliation platform of Envestnet it will be enhanced and their CRM is decent. So if you take the Tamarac CRM and make a little investment in it so that it's a strong front-end that populates the proposal generator of Envestnet, it would be good for advisors. You then have really strong practice-management trading tools, Envestnet UMA and SMA platforms to compliment the advisor's PM platform, and now two options for reporting. It's pretty interesting."
Crager agrees on the rebalancing: "Their rebalancing will eventually serve our entire client base."
Deeper pockets
Peter Giza, principal of RedBlack Software, says that his company will actually benefit from Tamarac being swallowed by Envestnet.
"I believe Envestnet's acquisition of Tamarac is good news for pure-play software vendors like RedBlack. RedBlack is rebalancing and trading. We continue to be, and always will be, focused on streamlining that business process. We will never build a CRM, billing system or otherwise. Firms either buy into all-in-one solutions or choose components that best fit their firm's needs. If this were not true then Tamarac would not continue to sell its rebalancing product standalone to this day."
DePina disagrees that his company would be stronger as a stand-alone company and says: "We see an opportunity to leverage some of the Envestnet capabilities."
He adds that it was Envestnet that began to pursue his firm about a year ago and that the deal makes sense from a couple of perspectives.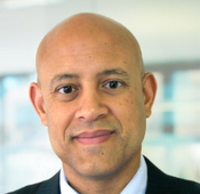 Stuart DePina: We were a capital-constrained
organization.
"We were a capital-constrained organization. We'll be in a much better position."
DePina says that he would like to have multiple vendors in each category of software application for advisors to choose from but that it takes a big investment to add new ones. Envestnet's deeper pockets will allow his company to step up its pace of integration.
The deal also cashes out Tamarac investors. The original cash put into the deal was $8.9 million, so this gives investors about a 500% return on that investment. Some of the investors may have been looking to recoup losses from other ventures that former Tamarac financier, Mark Spangler, put them in and that didn't fare so well. See: Tamarac CEO: Mark Spangler's big trouble with the feds won't harm Tamarac.
There were also certain aspects of Tamarac that DePina wanted to be sure were not tampered with.
"One must-leave was: there's no cutting corners on service and we needed some level of autonomy. We got both of those things," he says.
Crager is happy to concede this point.
"What impresses me about Tamarac: they have a great service model. They know the RIA business really well."
Matt Stroh's more detailed explanation of Tamarac's integration: Typically, when an advisor is fielding a client request or servicing a household, they start that process using Advisor CRM. From within our CRM, there is integrated information and functionality from both Advisor Rebalancing and Advisor View, enabling the advisor to take action in the form of trading and performance reports for the client. Additionally, there is integrated portfolio accounting data and other third party application integrations. All this provides a single environment to address most any client request. Conversely, when the advisor is handling a business process that is more of a one-to-many activity, like making a model portfolio change or conducting a quarterly rebalance, they typically start that process directly within Advisor Rebalancing. See: What Tamarac's overhauling of its Advisor Xi has yielded. And thanks to Advisor Xi, actions taking within Advisor Rebalancing and Advisor View are logged within Advisor CRM and can be used to automate broader business processes leveraging the powerful workflow capabilities of the Microsoft Dynamics platform within Advisor CRM.
---
---
Mentioned in this article:
Envestnet | Tamarac
Portfolio Management System, CRM Software, Trading/Rebalancing
Top Executive: Stuart DePina
---
---
---