Jud Bergman: We value their market position within the independent RIA segment which is core to Envestnet's growth initiatives.
Brooke's Note: When this story first broke I wasn't able to reach all the principals. Since then I have spoken to Bill Crager, Stuart DePina and others and wrote this artiicle: See: Can the new Envestnet-Tamarac Godzilla take on the Advent-Black Diamond King Kong?.
Envestnet Inc. has entered into a definitive agreement to acquire Tamarac Inc., for $54 million in cash.
The Chicago-based outsourcer is buying the Seattle-based maker and host of software used by 500 registered investment advisors. See: One firm's odyssey to upgrade its rebalancing system with Tamarac.
Envestnet has become the biggest, best-financed provider of ways for an independent-broker-dealer rep to build a fee-based business. It provides a platform for managers but also bundled solutions under a turnkey asset management program.
But the company has continuously made clear that it sees its future growth coming more from the RIA business. See: Envestnet to zero in on RIAs and family offices.
Trumping?
Jud Bergman, chairman, founder and chief executive of Envestnet, made it clear in a release that the Tamarac purchase is a big strategic move to bridge that gap — with Tamarac's relationship to advisors perhaps trumping the technology itself.
"While Tamarac has developed industry-leading software for rebalancing, practice management, performance reporting and CRM integration, we value their market position within the independent RIA segment, which is core to Envestnet's growth initiatives.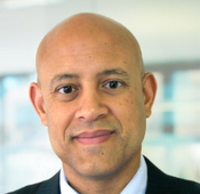 Stuart DePina: Now that we can
leverage Envestnet's solutions, Tamarac will accelerate
many aspects of our strategic initiatives.

Tamarac has been on a phenomenal growth spree of late with annual 50% growth that has taken the amount of assets managed over its platform to $250 billion. See: Tamarac claims what was unthinkable two years ago — that it is on the same playing field as iRebal for rebalancing software.
Alois Pirker, senior analyst for Aite Group Inc. in Boston, called this is a big deal in a statement.
"The acquisition of Tamarac is a big step forward for Envestnet in its endeavor to capture a larger share of the RIA market. While Envestnet has established itself in a certain subsegment of the RIA market already, those RIA firms that lead with investment management as their core proposition to retail clients have traditionally looked towards firms like Tamarac and TD Ameritrade's iRebal for increasing efficiency in their investment management process. Acquiring Tamarac will allow Envestnet to reach those firms and cross-sell some of its capabilities like performance reporting," according to the statement.
It's also part of a high-stakes arms race in an industry where first-movers get rewarded.
"Today's deal follows Advent Software's acquisition of Black Diamond a few months ago, Pirker added. "The race amongst vendors to become the platform of choice for the fast-growing RIA market is on." See: Advent to buy Black Diamond for $73 million.
Competition to Black Diamond
Indeed, the Advent-Black Diamond combination has been considered a potential juggernaut with no obvious countervailing force — until now. There has been recent tension between Black Diamond and Tamarac. See: Tamarac shuts out Black Diamond from integration.
The other big player in portfolio accounting is Orion Advisor Services, LLC and Eric Clarke, CEO of the company, says he received a telling email earlier today. "I got an email saying: you're the last man standing." See: The TD Ameritrade-Orion pairing again proves productive — this time to wrest assets from a $3.6 billion Schwab RIA.
There are other notable players in the portfolio accounting field including: FinFolio, AssetBook, Inc., Morningstar Office (though Morningstar is a public company), Private Client Resources LLC and Cornerstone PowerInvestmentTOOLS
Clarke admits that seeing both Black Diamond and Tamarac swallowed up in short order gives him pause, especially because he's at the T3 conference currently where his company and the other two were all privately held last year. But says he continues to enjoy his differentiated position as a private company and believes he can serve advisors better in that atmosphere. "We're going to keep doing what we're doing." See: Orion wins a $2-billion RIA account from Advent after two very long drives across the prairie.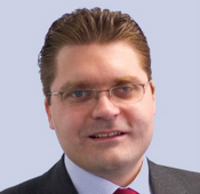 Alois Pirker: The race amongst vendors
to become the platform of choice
for the fast-growing RIA market is
on.
Democratization
Tamarac was able to build close ties to RIAs by building a tremendous following for its rebalancing software. It came strong into the market with the product at a lower price point than iRebal — almost creating a democratization of an expensive application. See: A close look at Tamarac's Advisor 9 and its strategic use of Schwab software.
But then it went after another unserved need — integration between applications — and wove its rebalancing software in with Microsoft CRM and Schwab PortfolioCenter. See: What Tamarac's overhauling of its Advisor Xi has yielded
Bergman said in the release that the two companies' technologies will work together.
"We are eager to leverage Tamarac's highly sought-after solutions in combination with our integrated wealth management software and advanced portfolio solutions. We welcome the Tamarac organization and look forward to supporting their clients, people, products and their continued development of proven high-end solutions for RIAs. As more advisors look to outsource to an integrated platform, we are uniquely positioned to meet this need — now and well into the future."
Tamarac CEO Stuart DePina will become group president of Envestnet. He has fought — successfully it seems — a PR battle in recent months. See: Tamarac CEO: Mark Spangler's big trouble with the feds won't harm Tamarac.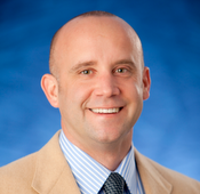 Eric Clarke: "...You understand why
they [Black Diamond and Tamarac] did
it [sold out] but then you
stand back and say: Now what?"

"We are excited to build on the momentum Tamarac has generated with independent RIAs seeking to streamline their operations through integrated technology and outsourced services. Now that we can leverage Envestnet's solutions, Tamarac will accelerate many aspects of our strategic initiatives while allowing us to focus on our client's needs," DePina said in a statement. "We believe the combination of Envestnet/Tamarac will transform the way financial advisors support investors with Advisor Xi, one of the most comprehensive suites of technology and investment solutions available in the industry." See: The inside story of a giant RIA's move to Tamarac from Advent.
Though the Tamarac-Envestnet merger appears to make sense for both sides, it may have its challenges, according to Jim Starcev, a consultant to the RIA technology industry who was the co-founder of Etelligent, which he sold to Schwab Advisor Services.
He says Envestnet may find it difficult to compete with Advent Software Inc. using Schwab PortfolioCenter as its core portfolio accounting software. "They're really going to have to figure that out. I can't imagine they'll want to rely on the competition. This could be a challenge in integration and development.
Tamarac and Envestnet's principals could not be reached before publication of this article.
Still, Envestnet already acquired one company, B-Ready Outsourcing Solutions, Inc. that hosts Schwab PortfolioCenter and has let it continue to operate that way. See: Envestnet buys a company to gain an edge with Schwab RIAs
The deals suggest a big arms race and one where Orion looks to be the next on the firing line. But Clarke says he's not eager to be purchased by a public company. "People ask me that all the time and I don't see the advantage of it," he says. "...You understand why they [Black Diamond and Tamarac] did it but then you stand back and say: Now what?"
.
---
---
Mentioned in this article:
Aite Group
Consulting Firm
Top Executive: Frank Rizza
Envestnet | Tamarac
Portfolio Management System, CRM Software, Trading/Rebalancing
Top Executive: Stuart DePina
---
---
---
Stephen Winks
February 17, 2012 — 4:25 PM
Pete,
The levels of cooperation that must be managed are easily resolved by design and the selection of collaborators.
The curse is outdated legacy systems often do not integrate well—they are outdated after all. Thus, by default we are relying on technology guys who may be great at technology but have very limited knowledge of advice to create disappointing solutions and operations guys who also have limited knowledge of advice to select from disappointing solutions. This is why CRM from the perspective of a brokerage firm is deemed a big deal.
I would suggest that an authenticated expert prudent process greatly simplifies advisory service support and associated technology, work flow management, conflict management and expert support by market segment. Importantly it is by design both authoritative and effective, cuts out massive cost and levels the playing field so individual advisors can document a far superior value proposition than our largest brokerage firms.
Extrapolation of the old brokerage model adds complexity with no offsetting benefit and incorporates outrageous overhead cost that adds no value. It is easier and far more effective to start from a blank sheet of paper to build an authenticated prudent process with a built in compliance mechanism that assures fiduciary standing, affirmed by an expert opinion letter.
Product access and trade execution is now a commodity.
SCW
Mr. Jesse Livermore
February 16, 2012 — 11:12 PM
Mr. Southall,
I don't completely agree with your comparison of Advent and Envestnet's recent transactions. The purchases were likely made with a similar strategy in mind, however I believe that is where a lot of the similarity ends.
At it's heart Advent is a software company, not a service provider. Black Diamond fills a gap for them and brings some additional knowledge they may have been lacking. It also opens many interesting avenues for Black Diamond to leverage other Advent resources. Advent will always be a software company and as such has distinct advantages in the so-called arms race. It has the ability to build and/or acquire technologies and fold them into their product line in a way no service provider could. Of course I am hand waving the TechFi debacle. Every company has it's bad acquisition(s) from time to time.
Interesting that a consolidated service provider like Envestnet has gobbled up other consolidated player like Tamarac. Does this make Envestnet a consolidated-consolidator? I don't even see a direct correlation to Schwab's acquisition of Etelligent.
The consolidation of yet another RIA technology provider certainly makes it interesting for the rest of Tamarac's competitors both direct and indirect such as TRX, RedBlack Software, et. al.
Who really won from this deal? Tamarac has 100+ employees according to recent claims, has taken investments to the tune of many millions of dollars of which its board members and officers are the major stock holders. The Spangler event surely weighed in. Envestnet needed Tamarac to cover the RIA community's needs with more flexibility than it could with its existing platform. It could be that this was a great buy for Envestnet and a great sale for Tamarac's stockholders.
The real work starts now. Envestnet needs to fold in Tamarac as soon as possible and start selling hard to offset all that new overhead. It will be interesting to see how the RIA community responds to the news.
Cordially,
JLL
Stephen Winks
February 16, 2012 — 11:12 PM
Eric Clark's question, "now what" is right on target.
The industry and certainly the individual RIA offers no scale for the individual RIA only the complexity of having to manage disparate technology into an unauthenticated expert fiduciary solution as best as each advisor can conceive with unlimited fiduciary liability.
The industry must find a way to simplify expert advice (fiduciary counsel) so it is safe, scalable, easy to execute and manage as a high margin enterprise at the advisor level.
Have you noticed (a) no vendor advances a simplifying authenticated expert prudent process (Asset/Liability Study, Investment Policy, Portfolio Construction, Monitoring and Management) which makes it safe for RIAs to acknowledge fiduciary standing and essential for all RIAs to function in a fiduciary capacity, (b) no vendor advances technology which supports transparency and the continuous comprehensive counsel necessary for fiduciary standing, (c) no vendor advances work flow management tied to a functional division of labor (advisor, CAO, CIO) which makes advice scalable, easy to manage and execute, (d) not vendor advances the means to manage conflicts of interest that preclude brokers from achieve fiduciary standing, (e) no vendor advances expert advisory services support for each of the ten major market segments (DC, DB, Foundations and Endowments, Public Funds, Profit Sharing, Mass, Retail, HNW, Ultra HNW) advisors serve.
There is a disconnect from a series of disparate technologies that in a very complex technological integration could in principle support fiduciary standing, of course requiring each individual advisor to reinvent the wheel to the best of their ability to conceive and manage.
Absolutely on one is focusing in simplying expert fiduciary counsel so it is safe, scalable, easy to execute and manage, which would optimize the advisors value proposition and productivity as well as the margins and multiple of the advisors supporting broker/dealer or custodian at a far lower cost for expert individualized advice than a packaged product whose investment mandate is limited by propsectus.
These technology acquisitions of incomplete elements of advice are interesting, but are no more than checking the boxes off of technology available, but still require each individual advisor to reinvent the wheel in creating their own custom application which may not afford a comprehensive fiduciary solution to which most brokers and advisors and vendors do not have the technical credentials and experience to execute in whole. That is the key to the achievement of the simplification, technical competency and high margins that every advisor wants so the consumer's best interest is served.
Advice is not an extrapolation of commission sales where there is no accountability and responsibility, but entails the advisor to be responsible and accountable to a high professional, ethical and fiduciary standard demonstrably in the consumer's best interest.
Whoever cracks the code on expert advice incorporating prudent process, advanced technology, work flow management, conflict management and expert advisory services support for each market segment served—will easily win market share from our largest institutions who are focused on self interest rather than the consumer.
This can be achieved for a fraction of the $54 million EnvestNet paid for TAMARAC.
SCW
Stephen Winks
February 17, 2012 — 3:46 PM
Pete,
Couldn't agree more, especially the utilization of CRM, a sales/transactions centric technology, as a core advisory services technology.
Though CRM is an important ancillary consideration, it has absolutely nothing to do with portfolio construction the heart of advisory services. This tells us how far off base the industry is as its technology is transactions centric, not advisory services centric.
The industry is just nibbling at the edges of the innovation necessary to make (a) expert fiduciary standing scalable, safe to acknowledge, easy to execute and manage as a high margin business enterprise, (b) affording an unprecedented level of investment and administrative counsel in the consumer's best interest, (c) resulting in personalized advice at a cost less than a packaged product which by definition can neither be client specific nor is consistent with fiduciary duty, (d) resulting in an exponential increase in advisor productivity, (e) all achieved with the advisor's supporting firm streamlining operating cost, optimizing margins and achieving three times the earnings multiple of its commission brokerage alternative.
Modernity waits for no one.
Shame on the brokerage industry in not supporting their brokers in the consumer's best interest. If the industry is reordered around advisory services, and it will be, the brokerage industry has no one to blame other than itself for being out dated and loosing market share to a more responsive advisory services business model.
When advice (fiduciary standing) is made safe, scalable, easy to execute and manage how could brokers give up the resulting preemptive value proposition, higher margins, far higher levels of productivity and professional standing in the consumer's best interest for continuing to utilize an outdated series of disjointed unrelated transactions where there is no mechanism in place to determine if any value is ever added? In commission sales there is no accountability for recommendations and no ongoing fiduciary duty to act in the consumer's best interest?
As Harvard's Clayton Christensen (Innovators Dilemma) observes, the biggest mistake industries make when faced with industry redefining innovation is to look at innovation in the context of their existing business model when a new business model is in order. It could not be more clear the conventional brokerage business model is on the verge of being outdated. Witness the value placed in CRM, when core substantive technology (1. authenticated prudent process, 2. advanced technology supporting transparency and continuous comprehensive counsel required for fiduciary standing, 3. simplifying work flow management, 4. conflict of interest management, and 5. expert advisory services support for each of the ten major market segments advisors serve) is completely ignored, because the transactions industry does not understand advice.
The industry has yet to realize, innovation simplifies the business, exponentially better serves the consumer, increases advisor productivity/professional standing/margins as well as the economic metrics of the advisor's supporting firm.
There is a fundamental disconnect in the brokerage industry that requires vision, leadership, know how and the will to execute.
Firms like Dynasty, founded by former SEC Chairman and DLJ Founder Bill Donaldson, understand the best interest of the investing public and see the opportunity. It might be our most adept advocates for advisory services than our largest firms who are missing in action.
SCW
Peter Giza
February 17, 2012 — 2:01 AM
Stephen,
Interesting points. Difficulties arise in the level of cooperation required between various vendor and custody / BD platforms to reach the level of streamlining you are talking about – an area near and dear to my heart. For instance; CRM has has been chosen as the vehicle to serve as a process automation platform, a function it was never designed to do. What you speak of is a wholistic and systemic approach, which is as you pointed out, difficult to implement without a firm taking on a significant DYI approach. Lets hope that the industry wakes up to these issues as a whole and some standards are vetted and put into place to help move things in the appropriate direction. I would add that it will take avid interest on the part of RIAs as a whole with the fervor of a lobbyist group to make some these things happen. Technology left to itself will beget further complexity to be consumed by the next consolidator.
Kind regards,
Pete