News, Vision & Voice for the Advisory Community
Accepting gifts, estimating fees and using asset allocation models all demand treading lightly
February 14, 2012 — 6:06 AM UTC by Lisa Shidler
Advisors are wrestling with the new Department of Labor fee disclosure rules, which are loaded with dicey issues surrounding indirect compensation, whether to estimate fees and how to handle asset allocation models in 401(k) plans See: Why the DOL's massive new 401(k) disclosure requirements are a 'very, very big deal'.
Since the final rules on 401(k) fee disclosure were just released, advisors are trying to get up to speed to meet the July 1 deadline, but industry leaders say murky definitions and all of the rules being thrown at advisors so quickly make it difficult. See: DOL tells employers when they must fire advisors to 401(k) plans.
"I think the biggest thing for advisors is the amount of regulations that are being finalized now, and it's causing headaches for advisors who are trying to implement these changes," says attorney Marcia Wagner, with The Wagner Law Group in Boston. "The rubber is hitting the road now, and it's going to be effective very soon and it's a lot of information for advisors.
Even though the labor department has had regulations on the table since 2010, those rules issued in their final form this month contained some surprises — including the fact that plan sponsors are required to fire their advisors if they don't release information on request. See: DOL tells employers when they must fire advisors to 401(k) plans.
And industry leaders say a number of other provisions have been overlooked and could cause massive headaches for advisors.
"There are several provisions that have been ignored … mainly because many advisors hoped the regulations would never be finalized," says Louis Harvey of Boston-based Dalbar Inc.
Indirect compensation
Industry leaders are torn on how advisors should disclose indirect compensation. Under the new rules, indirect compensation includes any compensation received from any source other than the plan sponsor, an affiliate or a subcontractor. The disclosure must include both identification of the payer and a description of the arrangement between the payer and the advisor.
The most common form of indirect compensation that will be under fire are the coveted invitations — typically from fund companies — to attend swanky dinners and conferences free of charge. The jury is out on whether all or some of these events should be included, but the consensus seems to be that advisors should include the pricier events in their documentation.
"I hate to say it's fact and circumstances, but if someone brings you to Paris that's an issue, but if someone takes you to a restaurant like the Capital Grille, then I'm not really concerned," Wagner says.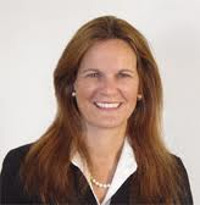 Marica Wagner: if someone brings you
to Paris that's an issue.
The issue is a tough one, agrees Blaine F. Aikin, CEO of Fiduciary 360. "Materiality comes into play on these issues. The bigger the gift, the more likely it is to have an influence on behavior." He encourages advisors to have a policy clearly stating a limit on gifts that is low enough to clearly avoid being considered material, and to disclose that policy.
But Harvey agrees that this provision is simply confusing. He believes that advisors don't need to include all of those disclosures and points out that this information would make it difficult for employers to understand the true costs associated with a plan.
"It's really going to annoy the hell out of the plan sponsors," Harvey says. "Can you imagine them sitting there and trying to run a business and reading where it says that someone had dinner and went golfing. It's painfully ridiculous."
Muddy waters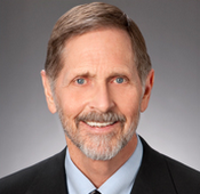 Fred Reish: No one does
work for zero.
Still, to be on the safe side, Colleen M. Bell, an assistant vice president for corporate strategies at Cambridge Investment Research Inc., says she wants her advisors to be cautious about indirect compensation.
Bell says she believes compensation involving dinners and trips can be murky, because it is hard to tell if the company is taking out an advisor because of the amount of assets that advisor has invested for a plan, or if the company is simply taking out a number of advisors.
Bell's firm is including a disclosure that says advisors may receive indirect compensation and list some examples such as dinner or conferences. Her firm has 900 advisors who manage 401(k) plans, and for 100 to 200 of them, it's a bulk of their business.
Beware of loopholes
The final rules give advisors the opportunity to estimate fees, but industry leaders urge advisors to spell out as many details about their fees as possible.
Even though the regulation states that disclosures must be listed in reasonable ranges, Fred Reish, an attorney with Drinker Biddle & Reath LLP, says he thinks that an advisor who lists fees in a range from 0% to 1% would not be following the rules.
"In my opinion that's not a reasonable range, because who does work for zero?" Reish says. "No one does work for zero."
He also notes that employers with a $50 billion plan should not be paying 100 basis points, but for an employer with a $1 million plan, paying 100 basis points may actually be considered reasonable.
Aikin agrees, saying that despite the flexibility in the rule, it is in the best interest of advisors to give out specific costs for every plan.
"While this could be interpreted as a loophole that may undermine the effectiveness of the regulations, any firm that seeks to exploit this provision and attempts to evade regulatory intent is likely to face regulatory and competitive risks," He says. "Neither the regulators nor prospective clients are likely to look favorably upon noncommittal cost estimates."
The trouble with tweaking
One new change under the rules affects advisors who use their own asset allocation models in 401(k) plans, Reish says. The new rule explains that advisors must include performance history and expense ratio on any designated investment alternative where participants may direct assets.
"That's caused concerns and made people very nervous," Reish says. "It seems like this does include asset allocation models. That means advisors have to list performance history and expense ratios on these."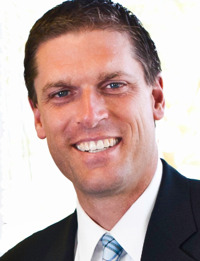 Jim O'Shaughnessy: We were concerned …
it may be construed as more
negative than positive.
He says some record keepers have already said they can't provide this depth of information for advisors. It's possible some advisors may remove these allocations or change them to managed accounts.
"This is a big issue," Reish says. "We are suggesting that they convert these to managed accounts. We believe managed accounts are not considered investment options."
Asset allocation models are an upward trend regarding the customization of target date funds, says Tom Modestino, an analyst with Boston-based Cerulli Associates Inc. He points out that some record keepers allow advisors to tweak funds in target-date-fund asset allocations but says this new rule may make it more difficult.
"It seems flexibility like this could be hard to track to meet the new rules requirements," Modestino says. "This might translate as a takeaway for advisors — they can only make changes at certain calendar cut-offs or some other limiting basis to fit new rules.
Advisor Jim O'Shaughnessy, managing partner of Sheridan Road Financial LLC, a dually registered LPL affiliate firm with $2 billion in assets, says he is closely watching this rule.
O'Shaughnessy's firm had considered offering asset allocation models but chose to hold off until the final rules came out. "We were concerned about what the rules would say. You can be doing the absolute best thing for your clients, but we were concerned that if we provided this service it may be construed as more negative than positive."
Springing forward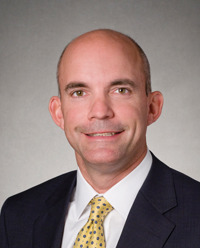 Jamie Axford: We're giving the document
that details all of the disclosure
documents that you need.
Harvey points out that advisors need to jump ahead on their own and shouldn't wait for a record keeper or fund company to offer help.
"I've worked with two different types of record keepers — one type that is disclosing everything — and one type that says it's not our responsibility and it's up to the advisor. I asked the DOL and they said whatever is worked out with the advisor and record keeper is fine with them along as someone reports it."
But some companies have begun to try to assist advisors. For instance, last week Pioneer Investments held a webinar attended by about 400 advisors — mostly RIAs. The company has already made available a template for the agreement that advisors can mimic and give to plan sponsors.
"We're not just providing help," says Jamie Axford, senior vice president, director of business development, investment-only and retirement group at Pioneer. "We're giving the document that details all of the disclosure documents that you need."
---
Mentioned in this article:
FI360
Financial Planning Software
Top Executive: Blaine Aikin
---
---
Share your thoughts and opinions with the author or other readers.
Roland Hofferber said:
February 24, 2012 — 2:02 AM UTC
My 401k plan is with The Hartford and they have a link to Morningstar's asset allocation model.
I can no longer access this link for their recommendation and Hartford has not been able to resolve? Is it a possibility that I am shut out because they are now concerned with the possiblity of liability with the new 401k rules?
Brooke Southall said:
February 24, 2012 — 5:05 AM UTC
Roland,
Interesting question. Let me know if it doesn't get answered in the next week.
Brooke
Elmer Rich III said:
February 27, 2012 — 7:11 PM UTC
We have worked with DC and DB plans and advisors for decades. Suppose we're some kind of expert on all this.
We take a strong counter view to the handwringing and predictions of doom and gloom for the market and especially for advisors working in it and wanting to enter.
Bottom line — DC and retirement is a great market for advisors. You are sorely needed.
Yes, it is more technical than HNW work — but pretty much every advisor now a days is smart and can learn what they need and partner for what they can't.
Since the meltdown, there has been endless (electronic) ink wasted on the "end of the world" scenarios regarding advisors and pension business. The "bogeymen" of the IRS and DOL are trotted out like Charlie the bloody mass murderer in endless "slasher" movie remakes. It ain't true.
The script is the government is evil incarnate and the DOL and IRS are their blood thirsty minions. T'ain't so.
The DC system, especially is pretty much on auto-pilot, running unexpectedly well, fueled generously by auto payroll deduction. Thank you very much.
If the 401k system was filled with so many "landmines" — the "big boys" wouldn't still be in the business and so eagerly seeking more. Fidelity would not be a $trillion++ privately held business, etc..
So advisors are best to ignore the scary stories and get to know this great business and market.
Braulio Nieves said:
March 13, 2012 — 8:25 PM UTC
Any idea of how is ti that the dvisor has to comply with the fees disclosure? I mean like a specific format or something? Also is there any company that may offer a software solution so you can download the breakdown of fees and costs involved every quarter to participants?
---
---