Bill Van Law: The RIA space is where the growth is. We looked at it and said: "We're not really capturing it"
Brooke's Note: As part of the reporting for this article I was able to talk by phone to Chet Helck, chief executive of Raymond James' global private client group. I told him that after his company announced that it is buying Morgan Keegan's brokerage unit, analysts had surmised to me that the company was shifting its emphasis away from the independent advisor. "Nothing could be further from the truth," Helck said. Indeed, he says that Raymond James' big new push into the RIA business can be looked at in the same way as the Morgan Keegan deal. He referred to it as a "rebalancing" whereby his company hopes to bring the number of RIAs and full- service brokers closer to its IBD reps. "We don't mind investing in this business," Helck says.
Raymond James Financial Inc. is launching a major effort to capture the RIA market by creating a separate division, headed by an executive known for boosting flagging sales.
The St. Petersburg, Fla.-based firm has named Bill Van Law president of its investment advisors division. The RIA custody business was formerly overseen by Mike DiGirolamo, managing director of the investment advisor division, but it was a subunit of the company's independent broker-dealer, and he had other duties. DiGirolamo will now report to Van Law. See: How some RIAs are starting to end up with Raymond James as their custodian.
To make the new RIA unit a success, Raymond James is jumping in with both feet with plans to invest heavily in upgrading technology, the transition process and getting the word out.
Strategic imperative
"We see expanding our RIA business as a strategic imperative and in alignment with the firm's growth strategy. We are excited about the significant potential under Bill's leadership," says Chet Helck, CEO of the global private client group in a release.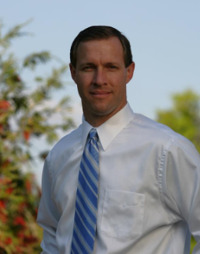 Ted Rich: I've always thought they
had the best overall value proposition.

The reason for the shift relates to the RIA business reaching a tipping point, he adds.
"It has a reached a scale in the industry that is commensurate with the independent-contractor model."
This is a notable shift for Raymond James, according to Charles "Chip" Roame, managing partner of Tiburon Strategic Advisors LLC.
"Wow. This is a big statement. I think RJ, like LPL, will increasingly look more like a custodian than an IBD." See: How LPL lured advisors from Raymond James, UBS and Ameriprise to its hybrid RIA platform.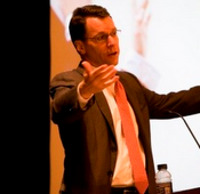 Chip Roame: This is a big
statement.
One RIA who already uses the custody services of Raymond James was pleased to hear the news on Friday of a bigger effort on the way.
"We're fans of what they do and this is an exciting thing for us," says Ted S. Rich, principal of Vinoy Capital LLC, which manages about $160 million of assets from Boulder, Colo. and Orlando, Fla. "I've always thought they had the best overall value proposition and I've been surprised it hasn't resonated with others."
Rich, who has kept the vast majority of his firm's assets with RJ since 2003, says he has availed himself of RJ's trust and bank services. In addition, when one-off things relating to things like concentrated stock positions and options come up there are always people with deep knowledge of those matters on tap.
Epiphany
This new determination on the part of Raymond James is a corporate epiphany based on some intensive research that included studying wirehouse breakaways who looked at Raymond James as an RIA custodian but went elsewhere. It also involved hiring an outside consultant and delving into Cerulli Associates Inc. reports. The reports show that the full service model is shrinking, IBDs are a static market and that the RIA business is growing.
"The RIA space is where the growth is," Van Law says. "We looked at it and said: 'We're not really capturing it.'"
Van Law says he sees no reason that the RIA business at Raymond James can't one day be equal in stature to its other channels. Raymond James & Associates, Raymond James Financial Services Inc. and Raymond James Ltd., have approximately 5,400 financial advisors serving 2 million accounts in 2,400 locations throughout the United States, Canada and overseas. In addition, total client assets are approximately $270 billion, of which approximately $35 billion are managed by the firm's asset management subsidiaries.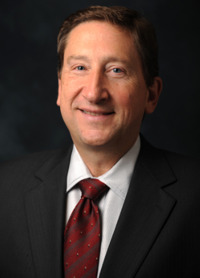 Chet Helck: We see expanding our
RIA business as a strategic imperative.

Raymond James currently has about $7 billion under custody from about 100 RIA firms. It typically seeks only RIAs with at least $100 million in assets, but Van Law says he will be careful not to cherry pick. "You don't want to be an elitist," he says. "There could be terrific teams with [up] to $50 million." See: Why Raymond James is getting an LPL advisor's wealthiest new clients.
Trips to California and Arizona
Van Law believes that he can apply some of the same approaches he used to build up the independent-contractor business. One basic concern expressed by advisors is the distance between RJ's Florida headquarters and the Western half of the United States. Van Law says that holding events twice a year for about 25 advisors proved very successful in bridging that gap.
Van Law is the right person to go after RIAs in a big way, Helck says.
"Hiring someone like Bill is key. He wasn't born and bred in the advisory space but neither were the breakaway guys who are coming into the space. They're being courted by every other custodian. We're dealing with a very sophisticated group of [advisors] and we need to compete."
Van Law was an 18-year veteran and $1 million dollar producer for Merrill Lynch and also a branch manager and then district sales manager. In 1997, he gave up his book of business and became complex director of Florida's Canaveral territory from Jacksonville. In 2002, he left that position to run a bigger Merrill Lynch territory in North Carolina. He left Merrill Lynch entirely before Christmas 2002 and joined Raymond James at the start of 2003.
In October 2006, he assumed the role of senior vice president and national director of business development for Raymond James Financial Services Inc., the firm's independent broker-dealer, and led the unit's efforts to recruit top financial advisors. In addition to his recruiting role, Van Law also helped develop and execute strategic plans for RJFS and supported the growth of not just the independent-contractor division, but also the financial institutions and investment advisors divisions.
"He's really uniquely qualified for[recruiting] people coming from all the angles," Helck says.
The value proposition that Raymond James will promote is similar to what RBC Global Capital Markets LLC is promoting. It's the idea that they are high-level service bureaus of top advisors at their core and that they have all the services from banking to investment banking in-house. See: Royal Bank of Canada is hustling to become an RIA custody force.
Having a broker-dealer on tap provides a level of comfort to potential breakaways
"There's a Plan B if you make a move and it doesn't work," Rich says. "There's an IBD that you can slide over to."
Distinguishing from Schwab and Fidelity
"You look at TD Ameritrade, Fidelity and Schwab, and they're all discount firms that expanded to this space," Van Law says. "We're a full-service firm and bring a different perspective. We think it translates very effectively."
Right now, however, Helck concedes, if you were to poll 100 advisors and ask them to name RIA custodians, very few of them would mention Raymond James.
"We are very successful when we get in front of clients but we have work to do. We need to get the word out so we can get in front of them."
Name of custodian: Raymond James Investment Advisors Division
Address: 880 Carillon Parkway, Tower 3, 8th Floor, St Petersburg, FL 33716
Phone number: 727-567-1652
Founded: 2001
Parent company: Raymond James Financial – founded 1962
Total Assets in custody: $7-billion
Number of RIAs using platform: 94 firms
Head of RIA custody business: Bill Van Law
Starting year with the company: 2003
Head of RIA sales: Bill Van Law
Starting year with the company: 2003
Custody and trading platform: Raymond James Advisors Resource Console
Technology platform: Raymond James Advisors Resource Console
Other technology solutions: Contact Management, Financial Planning, Portfolio Performance, Portfolio Aggregation & Portfolio Management
Last major update on tech platform: 2012
Minimum assets for advisors: $50-million
Fees for RIAs that fall under the minimum: Based on the AUM in IAD
Quarterly service fee if less than $10 million after first year: $3,000
---
---
Mentioned in this article:
---
---
---