Fred Reish: Before, the statement said that you should consider firing the provider but now it's very clear that it's mandated.
An important new change in the final 401(k) fee-disclosure rules from the Department of Labor released earlier this month puts advisors on the firing line.
In some cases, perhaps, literally: The final regulation requires plan sponsors to fire their advisors if they fail to provide information regarding fees and information about their 401(k) plan within 90 days of a written request. See: Report of a possible delay in DOL's fee disclosure rule sparks apprehension among advisors and industry observers.
Industry leaders say advisors worth their weight should be able to provide these important documents in less than 90 days.
"There is no reason for an advisor or provider to refuse to provide or willfully obfuscate critical plan information," says BrightScope, Inc. co-founder Mike Alfred. "To be honest, what's most surprising to me is that they will have 90 days to respond. "If I were a plan sponsor and my advisor couldn't tell me my fees within a few days, I'd be very concerned that I hired the wrong advisor."
In 2010, the Department of Labor had issued preliminary rules about 401(k) fee disclosures. But earlier this month, the labor department issued the long-anticipated final fee disclosure regulations for 408(b)(2) which require advisors in retirement plans to make available written disclosure of their services and fees. The regulations go into effect on July 1. See: Why the DOL's proposed 401(k) rules could ding brokers and leave the spoils to RIAs.
Many RIAs in the 401(k) arena say they've been preparing for these changes for a long time and have already begun reaching out to clients to prepare them for the changes. See: Do 401(k) assets require all fiduciary care all the time?.
More teeth
This new provision is actually one of the most important changes in the final rule, says advisor Craig Watanabe with Pasadena, Calif-based Penniall & Associates Inc., an RIA with more than $600 million in 401(k) assets under management and about $400 million in non-retirement assets, says the requirement for employers to fire advisors who don't provide requested information is the "most important change in the final rule" as it relates to retirement advisors. See: Which three of DOL's new 401(k) rules represent the biggest land mines for financial advisors and plan sponsors.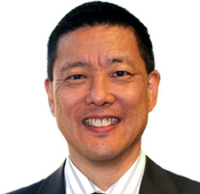 Craig Watanabe: It sends a strong
message.
"It sends a strong message that the DOL is serious about the enforcement and is taking a zero-tolerance approach to compliance with the rule," Watanabe says. "The disclosure rules are good for the industry because only the strong will survive and I welcome the change."
Lost in the crush
Still, despite the importance of this change, it is being overlooked and has gotten little attention, which makes it possible that some advisors may not understand the consequences, says Rick Meigs, chief executive officer of Portland, Ore-based consulting firm 401khelpcenter.com
"This new provision has gotten a few footnotes…but has not been a focus or highlight of any coverage," Meigs says. "As a result, I believe it is not well known to advisors, plan sponsors or any covered service provider." See: DOL's proposal puts the screws to legacy 401(k) providers.
The final rule regarding this provision is more strict than the earlier versions, says attorney Fred Reish, an attorney with Drinker Biddle & Reath LLP. He points out that the wording in previous versions of the rule was more relaxed stating that employers could fire their advisors.
Now, it's a requirement and the employers must also notify the labor department.
"Before, the statement said that you should consider firing the provider but now they changed it and it's very clear that it's mandated that you must fire the provider," he says.
While the language of the DOL refers to "covered service providers," Reish says there's no doubt that "covered service providers" include RIAs as well as providers and other types of advisors.
How big a deal?
While this provision may cause some advisors to worry, top advisors have already been doing this for eons, Alfred says. "The best independent advisors operating in the retirement space have been fully disclosing all of their fees for years. So, this rule is unlikely to even get their attention."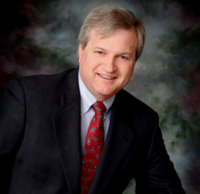 Rick Meigs: I believe it [this
new provision] is not well known
to advisors.
But given that many small companies are overwhelmed by day-to-day concerns, giving their 401(k) plan fees more scrutiny will likely be placed on the back-burner, says Phil Chiricotti, president of 401(k) organization the Center for Due Diligence.
He predicts that employers don't want to be charged with these types of tasks.
"Small-plan sponsors are going to outsource the disclosure work, or work with someone who can do it for them or terminate their plans," he says. "They are not going to spend every moment on their retirement plans when they can hardly keep their box company, window company or whatever they make open. The burden on small plan sponsors is almost insurmountable." See: Phil Chiricotti speaks out on broker-sold commissions, RIA fees and heresy.
Belt and suspenders
But advisors say they can step in and help employers better understand these new rules. Already, Jim O'Shaughnessy, a dually-registered advisor with LPL whose practice, Sheridan Road Financial, in Northbrook, Ill., manages about $2 billion in assets, says he's been meeting with employers trying to brace them for changes.
And, while O'Shaughnessy believes he already follows the new law, he says his staffers are reviewing all disclosure agreements to ensure they're up to snuff. In addition, he says advisors at his firm will now go over topics such as fees every quarter — rather than just once a year.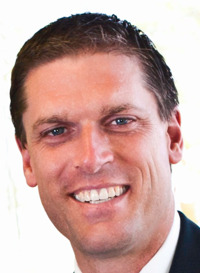 Jim O'Shaughnessy and his staffers are
reviewing all disclosure agreements to ensure
they're up to snuff.
"We want to make sure we can communicate intelligently and coordinate with all of the different service providers to make sure we know the approach they are taking," he says. "I think some advisors feel their current service agreement will be fine, but we think it's very important to be proactive and we're talking with all of our clients to give them a helping hand too."
In fact, Terrence Morgan, an advisor in Oklahoma City who runs OK401k, has already crafted a newsletter he gives to employers offering them guidelines about the new rules.
In his newsletter, Morgan tells clients that the new rules are a "blessing" for employers. He also offers questions that employers should ask advisors to find out if they receive commissions or fees.
Morgan believes many advisors have misled employees on costs and services for years.
"The disclosure is a step in the right direction but unfortunately, most plan sponsors will not look at the fees. The real voice in the wilderness will come from the participant who might wake up some day and ask what the heck is this insurance agent doing getting 75 basis points out of my Growth Fund when I have not seen him since he took over the plan five years ago."
---
---
Mentioned in this article:
---
---
---
Elmer Rich III
February 10, 2012 — 5:16 PM
This is probably inevitable since pretty much everyone, industry and the public, sees the government as "lender of last resort" on everyone's retirement assets.
Also, ERISA is clear that all material benefits must be fully disclosed. Frankly, the DC system has dodged this for long enough.