Mike Byrnes: Likely, the advisor's lack of preparation leads to a fire sale, or even worse, the business just disbands and the clients are left out in the cold.
All advisors should have a continuity agreement, even if they do not have a final succession plan in place
Every year, we hear of advisors who die unexpectedly. It is always sad news, but what too often makes it even sadder is that these advisors did not have continuity agreements in place to take care of their loved ones. See: Favorite succession plan of RIAs remains the same: none at all.
David Grau Jr., senior vice president at FP Transitions, shares a recent account of a phone call his firm received too late: A woman in her late 30s shared that her husband had died unexpectedly from a heart attack. He had been the sole income producer for the family of five.
But because he was so young, he had not taken the time to develop a death/disability plan. In a time of sorrow and panic, she sold the business for merely the last 12 months revenue, paid contingently over a long period of time with nothing down. She trusted this was a fair deal and did not know where else she could go.
Grau estimates that the husband's practice sold for about a 50% discount from what it could have been worth assuming no death/disability plan and closer to a 75% discount if he had had a continuity plan with a peer. The widow was forced to get a job immediately to support her three little girls.
An industry issue
Unfortunately, the rate of such sad stories will likely increase, as the demographics show the many advisors are moving into the later years of their careers.
"Cerrulli data shows that 50% of principals at RIA firms are 50 and over and almost half of them do not have a [succession/continuity] agreement in place," says David Canter, executive vice president of practice management and consulting at Fidelity Institutional Wealth Services. "We have also conducted our own study that shows half of our advisors plan to retire in the next 10 years, but half of them don't have a succession plan or they don't feel the one they have is adequate."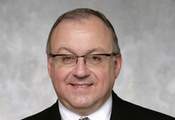 Mark Tibergien: A great number will
die with their boots on. When
they are gone, their companies will
go too
"In a recent survey, we saw that only 30% of advisors had a succession plan and only 37% of advisors one to three years away from retiring have what they believe is a well-defined plan," says Mark Tibergien, chief executive of Pershing Advisor Solutions.
"The study also showed that the smaller the organization, the less likely they are to have a plan. It becomes a practical matter for them — the smaller the business, the higher the likelihood they do not have the staff to carry on the practice."
Mike Watson, senior vice president for business consulting at LPL Financial, sees three common mistakes, "One, they usually don't have a plan in place; two, if they do have a plan, they rarely review or stress test it; and three, they rarely have prepared their staff or partner."
The cobbler's kids have no shoes
It is ironic that advisors are expert planners when it comes to charting their clients' financial futures, but the majority of them fail to take the time to work on their own.
"There are two main reasons advisors do not have plans in place," Tibergien says. "The first reason, they would have to admit their mortality. The second reason, advisors don't think of planning for themselves like they do for their clients. A great number will die with their boots on. When they are gone, their companies will be gone too.".
Gary Campbell, president of Financial Advocates Inc., explains, "We have over a hundred advisors affiliated with our firm and rarely does an advisor come to us with a continuity agreement in place. It's like obesity in America. We know we have a problem, but nobody is following a diet and exercise plan."
As an owner of a firm with 125 advisors, Campbell first helps them by putting a simple continuity agreement in place. He refers to it as "a death and disability put." "The agreement states that we will buy the book of business if something happens," Campbell says. "It's an installment sale, which means the payments are made over a few years. This is a stop-gap measure only. It's not the best long-term solution, but it is much better than not having anything at all."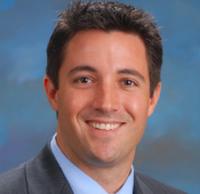 Mike Watson: They rarely have prepared
their staff or partner.
A look at not having a plan
If an advisor does not have a plan in place and dies, those left behind have to pick up the pieces. Imagine a spouse in mourning and having to deal with the stress that comes with planning a funeral, paying bills, communicating the news to loved ones, etc. To make things worse, now add on a business that they likely know nothing about. How do they manage this? Likely, the advisor's lack of preparation leads to a fire sale, or even worse, the business just disbands and the clients are left out in the cold and the family is left with little financial benefit.
According to Canter, "This is the biggest concern for the sole practitioner: [the practice ending] up with little or no enterprise value if something happens suddenly to the advisor. In this case, a distressed sale would result in a diminished value of the business, often with a family member being forced to step in during a period of mourning."
Tibergien has seen this too often. "I know scores of examples where the advisor got ill or died. In these cases, the spouse and the heirs were left with the aftermath and have to get involved in the business," he says. "Even while this is going on, I have seen that clients will act quickly and find someone else. The deals often end up being an earn-out based on how many clients don't leave. In these cases, did the advisor do his family justice? It's a lot of added stress, rushing to get rid of it."
Something is better than nothing
The initial plan does not have to be perfect. The beauty of a continuity agreement is that it can be updated at any time. This takes some of the pressure off the initial creation of an agreement. Advisors sometimes confuse this agreement with their long-term succession plan, which makes it appear like a mountain almost too high to climb.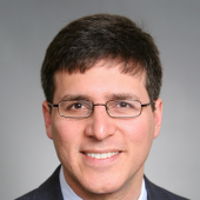 David Canter: It is about the
health of an advisor's practice
While it is true that a succession plan and continuity agreement can be the same thing, they can also be different. For example, if an advisor is grooming a junior advisor to take over a practice, that makes a lot of sense for the ultimate succession down the road. In the short term, the reality might be that the junior advisor is not ready, so while that individual is getting up to speed, the older advisor can have a temporary continuity agreement with a different advisor.
Relieving the pressure of trying to be perfect with the initial continuity agreement removes the first hurdle of completing it. Once the initial agreement is in place, it gives advisors more time to build out their succession plans and factor in important elements like investment philosophies, service approaches, financial terms, etc.
Give the gift of security
Families are not the only ones that would feel more comfortable having a continuity agreement in place. "Clients do ask advisors, 'What if something happens to you?' By having plans in place, advisors have a good answer. It even becomes a selling point", Campbell says.
Tibergien agrees. "Business continuity plans are critical for advisors to serve their clients well. It is fiduciary responsibility for clients," he says. "Advisors need to think of the clients' best interests. It is all part of their peace of mind."
Canter believes there are four strategies advisors need to consider:
1. Transition control to a family member. This can be a delicate situation because of the tax and estate planning issues.
2. Transition control to employees. This requires liquidity to buy the equity, which can be an issue.
3. Transition to a partner. This is not an option for the sole practitioner, of course.
4. Transition control to a third party, This takes some time for advisors to create outside relationships.
Says Canter, "Having a continuity agreement really boils down to two things, ownership and operations. It is about the health of an advisor's practice."
The next-gen solution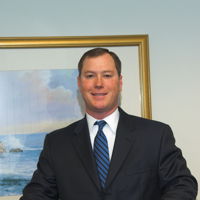 George Bowen: As advisors, shouldn't we
practice what we preach?
Advisors should get to know the next generations of advisors, at conferences and other networking events, if they do not have the right individuals within their own firms. There are many potential suitors out there, such as George Bowen, a 42-year-old financial planner at Capital Management Partners LLC. Bowen believes, "As advisors, shouldn't we practice what we preach? We regularly plan the transition of our clients' wealth to their children and grandchildren, why shouldn't we do the same thing with the value of our practices?" He also sees this as a solid way to grow on top of what happens organically.
It is a bit morbid to think about, but the only thing we really have to do in this world is die. We do not have a choice in the matter and have little control over when it happens. Knowing this, we all should have a plan set up, just in case serious illness or death comes earlier than we expect.
Before the end of the year, set up a continuity agreement for your wife, husband, life partner, heirs, staff, professional alliances, clients and other stakeholders. Then, hopefully, they will never have to experience the terrible alternative.
Mike Byrnes founded Byrnes Consulting LLC to provide consulting services to help advisors become even more successful. His expertise is in business planning, marketing strategy, business development, client service and management effectiveness, along with several other areas. Read more at www.byrnesconsulting.com
---
---
Mentioned in this article:
---
---
---
Maria Marsala
February 4, 2012 — 6:49 PM
Very informative article. I have watched clients, nearing their 50's "finally" create a written plan for their own business. Mainly they tell me that they know they want to exit their business in the next 5-10 years, and want their business to be worth the maximum possible. Most buyers will pay top dollar for an automated, turn-key business with written processes, etc.
Mitch Vigeveno
February 12, 2012 — 9:06 PM
A continuity plan is not the final solution but it is an excellent first step to give your loved ones and your clients some protection against the unexpected. Identifying a competent successor is not the same as adding another financial advisor to the team. The successor must also have the leadership qualities and the business sense to take over the reins of the practice. Being a CFP is not enough.
Mike Byrnes
February 13, 2012 — 2:10 AM
Maria and Mitch, thanks for your comments.
I really hope this article helps motivate advisors to put an agreement in place. There is nothing sadder than when something happens to someone you care about and you find out that there was no plan in place.
Mike Byrnes, President fo Byrnes Consulting, LLC
@ByrnesConsultin