News, Vision & Voice for the Advisory Community
The capital hoard positions the big aggregator to double its advised assets, one observer says
February 1, 2012 — 3:30 PM UTC by Brooke Southall
Focus Financial Partners, LLC LLC announced yesterday that it has closed a $220 million revolving credit facility. The augmented facility can be increased by $100 million through an accordion feature, making a total of $320 million available.
The credit facility is supported by financial institutions, including Bank of America, BMO Capital Markets, JPMorgan, SunTrust Robinson Humphrey, Comerica and UBS. The two venture capitalist backers of Focus Financial — Polaris Ventures and Summit Partners — remain in place. In November 2009, the two Boston-based VCs invested a combined $50 million in Focus. See: Focus Financial looks more like a consolidator-of-consolidators as its partner firms go on buying sprees.
'Huge money'
"This is huge money," says Charles "Chip" Roame, managing principal of Tiburon Strategic Advisors Strategic Advisors. "One can buy about $44 billion AUM of RIAs with $220 million credit (assumes 50% down and paying 1% of AUM); this would about double the size of Focus Financial Partners."
The closing of the credit facility approximately doubles the credit currently available to Focus and does so at a far more favorable rate, according to Rudy Adolf, the firm's founder and chief executive.
"It provides the ongoing firepower at very attractive rates," he says. "We have more capital than anyone else in the [advisory-buying] industry."
One competitor, HighTower Advisors LLC, raised $100 million of capital in 2010. See: Weissbluth lands war chest for HighTower Advisors [Updated].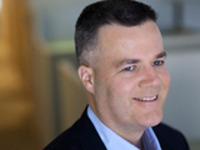 James Shanahan: It reduces our cost
of capital significantly.
Focus plans to use the capital to make acquisitions — with wirehouse teams particularly in mind. Wirehouse teams can be expensive to extract because they are sometimes shopping an aggregator's offer against the bonus they can receive for moving to another wirehouse. And other serial buyers, such as HighTower, are aggressively bidding for these teams with lucrative offers. See: Focus Financial pivots to breakaway strategy with Fidelity recruit.
"The credit facility enhances the capital structure of Focus, and aligns with our plans to support our existing partner firms and further expand with future acquisitions," said James Shanahan, the New York-based firm's chief financial officer.
The closing of the credit facility follows a year of growth and achievement for Focus Financial and its partner firms; in 2011 Focus completed eight deals, including subacquisitions and full partnerships. Founded in 2006, Focus Financial Partners has grown to include 23 firms in the U.S. and U.K. with about $45 billion of assets under management and administration.
Big names
Adolf is proud not only of raising the capital but also what companies are behind the decisions.
"You have to look at the names of the banks behind it," he says. "JPMorgan and SunTrust have joined the facility."
"No firm gets $225 million in credit if the lenders thought they had any financial difficulties," Roame says.
The better rates that Focus is realizing reflect both the low-interest-rate environment and how solid Focus Financial's business is proving to be, Adolf says.
The upshot is that Focus can immediately operate more profitably.
"It reduces our cost of capital significantly," Shanahan says.
---
Mentioned in this article:
---
---
Share your thoughts and opinions with the author or other readers.
Jeff Spears said:
February 1, 2012 — 5:25 PM UTC
This is a MAJOR deal!
Irony is that Bank of America is loaning money to a firm that will be recruiting their advisors.
Silo mentallity>
Elmer Rich III said:
February 1, 2012 — 10:31 PM UTC
Getting money isn't hard. Finding good ideas to execute on in a hyper competitive market is "impossible.". Wish them luck.
Brooke Southall said:
February 1, 2012 — 10:46 PM UTC
I like the short, pithy comments.
Brooke
Elmer Rich III said:
February 2, 2012 — 7:40 PM UTC
This is not that complicated. We aren't looking for a cure to cancer. lol
---
---