News, Vision & Voice for the Advisory Community
But the mega-custodians are having none of it, saying the initiative is good as far as it goes, but lacks the horsepower to tackle the big questions
December 7, 2012 — 5:01 AM UTC by Lisa Shidler
Brooke's Note: In the RIA technology realm we see it all the time: the smaller players embracing innovation and moving the whole industry in the process — but less often in custody. Scottrade, a small, rising custodian, is not offering a free compliance umbrella for RIAs but it may be doing something quite valuable. See: A peek inside the rising RIA custodians fighting to overtake the Big Four. As compliance takes more of a center stage in the industry, RIAs need to sweat the small stuff but they might skip some questions if they think they have to spend money or bother their firm's compliance counsel with a potentially dumb question. I could imagine a hotline — especially a free one — being just the ticket for many a circumstance.
One of the smaller custodians is hoping to make a name for itself among RIAs by partnering with RIA in a Box Inc. LLC to offer a compliance hotline to Scottrade's 1,150 registered investment advisor firms.
Scottrade Advisor Services, a division of Scottrade Inc., recently penned a deal with Lexington Compliance, which is owned by New York-based RIA in a Box, to provide hotline assistance for the firm's RIAs that have simple compliance questions needing answers. The hotline recently got up and running.
"This isn't meant to be a deep dive, but to answer those yes and no compliance questions RIAs have on a day-to-day basis," says Brian Davis, director of Scottrade Advisor Services. "When it comes to compliance, our intent is to carve out that niche to be the custodian focused on compliance in that space. To my knowledge, no other custodian offers a compliance hotline."
Starting in January, the firm also intends to offer a compliance webinar training for RIAs.
Scottrade is a privately held company and doesn't release its assets, but the firm has shown steady growth in its RIA division. The firm targets advisors with assets under management of $100 million or less. It had 750 RIAs at the end of 2010, and that number grew to 950 in 2011. In the last year the firm has gained an additional 200 firms for at total of 1,150 RIAs. See: Adding to the list of RIA custodians headed by execs with Schwab schooling, Scottrade promotes Brian Davis.
No contest, say the big guys
Even though other custodians don't offer a hotline for their RIAs, they're quick to dispute Scottrade's claim that it stands out for its compliance offerings.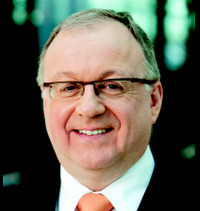 Mark Tibergien: It would be hard
to trump our initiatives in this
realm.
"While we appreciate Scottrade's claim, I would say, based on what we have been doing around compliance help for RIAs for the past three years, it would be hard to trump our initiatives in this realm," says Mark Tibergien, chief executive and managing director of Pershing Advisor Solutions LLC. See: Pershing clarifies how it's the un-Schwab and a far-flung crowd pours in to South Florida.
Pershing also has a quarterly compliance forum webcast with regulatory updates that includes industry leaders as guest speakers.
Tibergien says his firm has answered a number of complicated questions on topics such as the Employee Retirement Income Security Act of 1974, custody, constructive custody, ethical situations, risk mitigation and best practices.
"Unlike many online brokerage firms with a retail client base, Pershing is a true business-to-business RIA solutions provider," Tibergien says.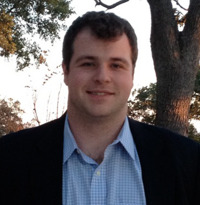 J.G. King: We're seeing more of
a demand from breakaways and thankfully
we're a recipient of that.
He adds that the compliance department is led by Kevin Taylor, who has more than 20 years' experience. Tibergien says that six associates are dedicated to the firm's compliance department.
Schwab Advisor Services is also unwilling to cede the title of compliance services leader to Scottrade, citing what it believes its top-notch compliance services.
"Complying with federal and state regulations is one of the top challenges advisors face in managing their businesses," says Nick Georgis, vice president of Schwab Advisor Services. "To help meet our clients' needs, Schwab provides timely online resources such as live and on-demand webcasts, topical educational newsletters, discounts with third-party consulting firms and compliance education conferences, as well as live, in-person events."
Fast-food compliance?
David Canter, executive vice president of practice management at Boston-based Fidelity Investments, says he thinks that offering a compliance hotline is an excellent idea but he questions whether advisors would be able to receive during a phone call the type of in-depth insight they're seeking .
Fidelity doesn't offer direct compliance services but instead offers discount deals for RIAs seeking in-depth services with a compliance firm. See: New Fidelity survey shows advisors are running scared about compliance costs.
"I applaud giving advisors access to compliance resources," Canter says. "They want and need the help. My only potential skepticism is there are plenty of easy questions but few easy answers."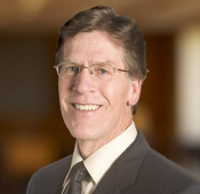 Nick Georgis: To help meet our
clients' needs, Schwab provides timely online
resources.
Canter is a former compliance director for RIA Post Advisory Group LLC, where he was the chief legal officer from October 2008 to August 2009 before joining Fidelity.
"One thing that's clear is advisors — especially breakaway brokers — didn't get into this business to become compliance experts," he said. "I commend this service. But my concern is, it's not like stopping at a fast-food restaurant and saying, 'I'll take a quick order of compliance and fries with that.'"
No short answers
The hotline is an excellent idea, says Les Abromovitz, an attorney with National Compliance Services Inc. in Delray Beach, Fla., but he wonders if the complex compliance questions can be answered in a hotline.
"I think it would be very helpful," he says. "The only issue that arises is compliance questions turn out to be very complicated and often very difficult to answer. It can take two hours to answer a complex question."
He points out that even though he can explain some basic compliance issues — such as advertising rules — relatively easily, it would still take a long time to determine if an RIA's marketing materials were up to snuff.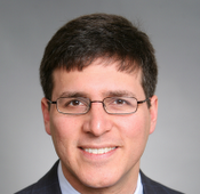 David Canter: it's not like stopping
at a fast-food restaurant and saying,
'I'll take a quick order of
compliance and fries with that.'
"In most cases, I'd have to look at the ad myself and know where the advisor is located to tell them if it's OK. I don't know if the hotline will provide that level of information. I think it'll be good for basic questions, but I don't think it'll replace the need for compliance consulting services." See: One excuse the SEC doesn't listen to: I was just following the crowd.
State of play
But Davis says this hotline is meant to provide answers to fairly simple compliance questions, and that for more complex issues, the RIAs should consider contracting with Lexington or other compliance firms for more-in-depth services.
"This is really to answer those day-to-day questions they have," he says. "There are situations that come up every day where an RIA just needs a yes or no answer."
He says his firm has a list of 10 partner compliance firms that RIAs could go to if they need help. His firm chose Lexington because he feels that they serve a similar niche. "It really aligned with our target market," he says.
"While we serve advisors of all kinds, we're focused on the state-regulated advisors, and Lexington has former state regulators on their staff." See: Senate proposal pushes most RIAs one step closer to state regulation.
First contact
The efforts through Lexington are headed up by G.J. King, RIA In a Box's president, who started out in the financial services industry at Goldman Sachs Group Inc. He is a managing partner at private-equity firm Rushmore Partners LLC, which in the last year bought a stake in RIA In a Box. King declined to state whether his firm owns majority or minority interest in RIA In A Box. However, Rushmore's website states that it "requires a controlling interest."
The website indicates that the firm is looking to do deals with firms that have $5 to $50 million in revenue and those with a manager-owner who is seeking full or partial liquidity.
Zachary Gronich, RIA In a Box's founder, is still involved but no longer deals with the day-to-day operations, King says.
This is RIA In a Box's first deal with a custodian, and King says that so far, it has been quite successful. He declined to offer specifics about this contract with Scottrade, including how many calls his firm has received. See: The RIABiz list of winners and losers in the wake of the SEC's fiduciary study.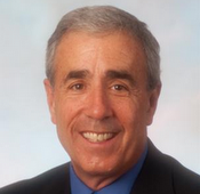 Les Abromovitz: It can take two
hours to answer a complex question.

Ex-regulators on call
"It seems to be a very popular service with their advisors," King says. "Compliance remains a chief concern for a number of RIAs. Our goal is to offer compliance support to RIAs."
King says his firm is hoping to provide excellent service to RIAs, and if they end up seeking out his firm for more services, that's a bonus. "We're really trying to deliver an awesome experience to Scottrade advisors," he says.
He adds that the firm has about 15 employees and two of them — who are former state regulators — are responsible for staffing this hotline.
Typically, he says. advisors who phone the hotline will get questions answered immediately — or within a few hours if the staffer needs to call them back.
Breakaways need compliance
Scottrade is working to woo breakaways as well as existing RIAs. "We're seeing more of a demand from breakaways and thankfully we're a recipient of that," Davis says. "We see a good mix of activity from month to month."
In a Scottrade survey of 304 advisors conducted in May, compliance was listed as a major concern for breakaway firms. In fact, for RIAs breaking away from full service firms, compliance was the biggest challenge they faced. with 58% citing it as a massive challenge. See: Contrasting two breakaways: one a success story, one a cautionary tale.
---
Mentioned in this article:
---
---
Share your thoughts and opinions with the author or other readers.
Blane Warrene said:
December 7, 2012 — 5:58 PM UTC
It is great to see firms trying to make this easier. Like all things in our industry – over-analysis can lead to paralysis and making things more complex than they need to be. Having been regulated working within the industry for years – and now serving the industry in areas related to compliance – this is a great step to making solving compliance challenges more approachable. Every problem does not require an army of people and lots of moving parts. Often – just getting a question answered, asking for and receiving a framework to follow within a compliance plan will make all the difference. Kudos to Scottrade for trying to find the easy button.
---
---