News, Vision & Voice for the Advisory Community
The Mariner CEO's personal barnstorming led to more than tripling his firm's assets from $2 billion to $6.5 billion with Brinton Eaton as 2012's finishing touch
December 6, 2012 — 4:46 PM UTC by Lisa Shidler
Brooke's Note: I came away with two major takeaways from reading this article. Though Marty Bicknell clearly knows about delegating, considering the hundreds of people he has in his organization, he also knows that being an entrepreneur can also require some serious sleeve-rolling to get things done. I had no idea the degree to which Bicknell led the charge to make his phenomenal run of deals. I also note that he is the second person in two days to say that they put together a deal because of sharing committee duties with another firm. In the case of Bicknell and Robert DiQuollo, they shared duties on a Fidelity committee. Kevin Keller yesterday said that his deal with NAPFA wouldn't have happened without a big boost from serving on the Financial Planning Coalition with NAPFA folks. In an RIA industry befuddled about how to get folks to merge for scale and succession, there is a lesson there. See: The once under-respected CFP gets a lift after Merrill Lynch and now NAPFA make it central for newbies.
With a combination of hard work and luck, Marty Bicknell has managed to string together an unbelievable group of deals this year that would make any roll-up firm jealous.
The 44-year-old chief executive of Mariner Wealth Holdings Inc. is wrapping up his fourth deal this year, purchasing a $700 million RIA Brinton Eaton Wealth Advisors in Madison, N.J.
But he concedes that he has only so much gas in the tank and will likely pull back on deal-making next year. That's understandable, considering that he has met with 150 firms in 2012 and traveled every week of the year in his quest for a few good purchases. See: On its march to $50 billion, Mariner finds its groove buying RIAs connected to accounting firms.
"I will need to slow down from an integration standpoint because I want to keep my promises and be able to provide the best- practice resources and opportunities for all of the advisors. I can't do that and continue at the acquisition pace we were doing," he says. "We've built and established an incredible team. There is some luck involved too. But I've also had determination. We won't duplicate it in 2013. We need to take a break from adding."
Still, Bicknell says that if some of the advisors he spoke with this year approached him ready to make a deal next year, he'd likely jump at it. "If the phone rings, we'll be opportunistic," he says. See: Mariner Wealth poaches a chief investment officer from a big local mutual fund company.
The Giralda Fund
Brinton Eaton, founded by CEO Robert DiQuollo 24 years ago, has about 275 clients, many of whom are executives in the New York area. But the firm also has clients in 30 states. Brinton Eaton will keep its team of 18 clerical staffers and 13 professionals. The firm will also keep its name.
In addition, Mariner's $12 billion asset management subsidiary, Montage Investments LLC, is going to be marketing Brinton Eaton's mutual fund, the Giralda Fund, which has about $220 million in assets — the bulk of which belong to Brinton Eaton's clients. The investment managers for the Giralda Fund will remain the same and will be run by Brinton Eaton advisors. This deal closed on Nov. 29 but officially closes on Dec. 18, because of regulatory hurdles for the mutual fund.
With this deal, Mariner now has 370 employees. The wealth management firm started the year with $2 billion in assets and has more than tripled that total to $6.5 billion. As part of its evolution, it also underwent a big shift to Orion Advisor Services, LLC software this year. See: Orion wins a $2-billion RIA account from Advent after two very long drives across the prairie.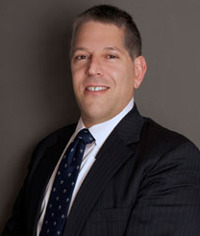 Steve Levitt: There's something that's very
appealing from the perspective of the
seller to be dealing directly with
the head of a firm.
CEO closer
Industry leaders say that the giant Leawood, Kan.-based Mariner Wealth Advisors LLC is similar to many roll-ups with its stellar technology, lead-generation assistance and back-office support. But one thing that sets Mariner apart is the upbeat and personable Bicknell, who meets with RIAs himself instead of sending staffers. See: On its march to $50 billion, Mariner finds its groove buying RIAs connected to accounting firms.
"I think there's something that's very appealing from the perspective of the seller to be dealing directly with the head of a firm," says Steve Levitt, managing director and co-founder of Park Sutton Advisors LLC in New York. "So, it's not like sending your lieutenants. They're dealing with Marty. I think that's really compelling."
Levitt helped engineer the deal in which Bicknell bought RiverPoint Capital Management Inc., a $1.3 billion firm, five weeks ago. Bicknell was attracted to the cushion of assets and the plum underserved market in Cincinnati. See: With as much finesse as cash, Marty Bicknell wins a $1.3 billion RIA in an auction-style contest.
Beyond succession
"I think Mariner is on a roll," says John Furey of Advisor Growth Strategies LLC. "Mariner is building a firm for massive scale. They have dedicated functional teams with deep capabilities that many independent entities can't build themselves. Plus, their ability to deliver on asset management makes them unique. I think it speaks volumes that they are able to not only attract existing independents, but independents that are obviously successful as a free-standing entity."
Furey notes that RIAs are attracted to Mariner's succession-planning strategy.
"But it's bigger than just succession. They are also providing continuity. Advisors that join can continue to grow and probably faster, given the access to all [Mariner's] resources," he says.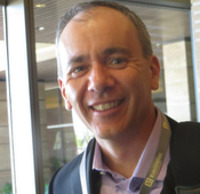 John Furey: Advisors that join can
continue to grow and probably faster,
given the access to all [Mariner's]
resources.
Paving the way
In fact, one of the key reasons that DiQuollo, 65, was attracted to Mariner was because it solves the succession problem for his firm even though he says he has no intention of retiring anytime soon. DiQuollo has worked hard to bring on younger, talented individuals to start paving the way for a succession strategy, but says this deal makes it easier.
Bicknell also is impressed that DiQuollo's firm has made great strides to bring in younger people to the staff.
"They've got a deep, talented bench behind them," Bicknell says. "They have very high-quality people inside their firm. They've got a large number of people, and they've done it on purpose for their succession strategy."
In turn, DiQuollo likes the internal resources Mariner will provide, such as technology and back-office support with compliance and other resources.
"We looked at a lot of different options, but we really liked the idea that we can continue doing exactly what we're doing," DiQuollo says.
For instance, DiQuollo will continue to work with clients and manage the firm in the same way he has in the past. His firm will continue to keep assets under custody with Fidelity Investments. He also retained equity ownership in Brinton Eaton as part of the deal.
Fidelity matching society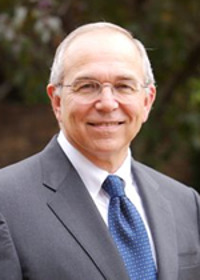 Robert DiQuollo: We really liked the
idea that we can continue doing
exactly what we're doing.
Both DiQuollo and Bicknell feel their firms are well-suited. The executives got to know each other over the last three years as fellow board members for Fidelity's advisory council.
DiQuollo also spoke with advisors who recently joined his firm and was pleased that those advisors were quite happy as well.
"We believe in clients first, and he certainly does too, but it's also the way they do business and the fact that financial planning and wealth management is so important to them. That's the model we believe in," DiQuollo says.
"Brinton Eaton is a firm that's very similar to the original Mariner Wealth Management," Bicknell says. "They are a planning-based firm. Bob's a CPA and came out with a CPA business, and their whole approach to clients is all-inclusive. They want to help them with every aspect of wealth management and not just the investment side."
Mutual fund marketing
Both Bicknell and DiQuollo are excited about the potential growth of Brinton Eaton's mutual fund. Montage's 40-person distribution team will be charged with marketing this mutual fund, which so far has a bulk of client investors. The Giralda Fund is designed to seek long-term capital appreciation through risk-managed exposure to the equity markets.
"I am excited about this change and the opportunities it brings to our investors and associates," Jerry Miccolis, chief investment officer of Giralda Advisors LLC, said in a statement. "Montage's vast distribution resources and its focus on providing innovative solutions that meet the needs of advisors and their clients have the potential to greatly enhance our growth. I look forward to what the next several years will bring."
---
Mentioned in this article:
Mariner Wealth Advisors
RIA Welcoming Breakaways, RIA Serving Endowments/Foundations, Advisory Firm
Top Executive: Martin C. Bicknell
---
---
Share your thoughts and opinions with the author or other readers.
Stephen Winks said:
December 10, 2012 — 1:58 AM UTC
Achieving scale, a modern approach to portfolio construction and technological advances which simplify the execution of the highest level of expert fiduciary counsel are not conducive to cooperative firms" not haveing to change a thing". The advisory services model which facilitates scale can not be an extrapolation of the brokerage approach of selling advice as a product as the advisor becomes an IAR representing a product vendor rather that being an advisor.
SCW.
---
---