Kevin Keller: We are business-model- and compensation-neutral, but all CFP professionals are required to put client interests ahead of their own.
Brooke's Note: This appears to be a big coup for the CFP Board in its quest to become the J.D. or M.D. of financial planning. Though it has enjoyed success with all kinds of advisors, the CFP Board has been subject to criticism for being perhaps a little too big-tent-minded. After all, it allows brokers to call themselves fiduciaries by its standard. But the holiest of the pure bodies of RIAs, NAPFA, has now embraced the CFP designation in a bigger way, and this seems to speak to the fact that advisors across the whole spectrum endorse it. Still, Ron Rhoades is watchful and Kevin Keller is keeping a close eye on how the SEC proceeds with the fiduciary standard.
The Certified Financial Planner Board of Standards Inc. has spent millions to boost awareness of its CFP designation — and it seems to be gaining momentum a year into that process. See: In a world of Schwab and Merrill, can the CFP Board use $36 million of ads to make planning sexy?.
Not long after Bank of America Merrill Lynch made training for the certified financial planner designation a core part of its three-year training program, the National Association of Professional Financial Advisors announced that financial advisors need not apply without first making the grade.
Already, 85% of NAPFA's 2,400 members have CFP marks. There are also 17,000 members of the Financial Planning Association CFPs. In the first year of Merrill's three-and-a-half-year program, trainees now receive the financial planning module from the CFP course. There are 4,300 trainees in the program. See: Merrill Lynch makes bold moves to train new recruits for an RIA-centric future.
Limited universe
Some industry people are saying — though not for attribution — that NAPFA is challenged in attracting members and that the CFP requirement throws a wrench into its recruiting gears.
Karen Nystrom, NAPFA's staff member in charge of public policy and advocacy, doesn't believe that to be the case.
"Some folks have been concerned that we would limit our universe by only accepting the CFP® mark for membership. It is important to note that since 2010, when the process to reexamine the qualifying marks began, zero new applications for membership have come through our doors with a CPA/PFS mark only."
Toward total awareness
What makes Kevin Keller, chief executive of the CFP Board particularly proud is that the sheer number of CFP members is up 22% to 67,300 at the same time as the standards keep rising. Still, the CFP Board's members shot down a proposal that would have taken the standard higher yet again by requiring 40 continuing education hours each year. The board will stick to its current requirement of 30 hours. See: CFP Board makes a raft of changes — including plans to send out press releases about CFP members who declare bankruptcy.
The CFP Board is gaining adherents as its recognition rises. It's so-called "total awareness" is now at 75% among the mass affluent, people with $100,000 to $1 million of assets. Still, Keller allows that his organization has much further to go, considering that it still has just 19% "unaided awareness." The difference is that unaided awareness asks the investor to name the designation with no prompting.
Though 19% leaves plenty of room for improvement, it still towers above, for instance, 6% unaided awareness for the chartered financial analyst designation. None of the other 140-plus designations out there even come close.
Keller allows that an important factor in getting NAPFA on board was the relationship developed by working together on the Financial Planning Coalition.
The CFP designation now requires a bachelor's degree and the equivalent of 18 collegiate hours of class work through the CFP Board; passing a two-day exam that 50% of takers don't pass at any particular sitting; three years' experience and a background check and adherence to a fiduciary standard.
Chasing prestige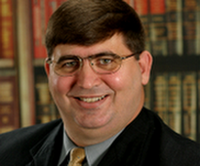 Ron Rhoades: If the CFP Board
does not move to strengthen its
fiduciary standards and their application, within
a few years the CFP Board
will be viewed by many as
a drag upon the advancement of
a true profession.
But this is an area where Ron A. Rhoades, an assistant professor at Alfred State College, thinks change is required.
"If the CFP Board does not move to strengthen its fiduciary standards and their application, within a few years the CFP Board will be viewed by many as a drag upon the advancement of a true profession, and the mark will never achieve the high level of prestige, which is possible."
Rhoades is a CFP holder and NAPFA member who was scheduled to take over that group's leadership until a regulatory snafu derailed that plan. Ron Rhoades: Staying on at NAPFA would have given ammunition to RIA industry foes See: ":https://www.riabiz.com/a/15019505/ron-rhoades-staying-on-at-napfa-would-have-given-ammunition-to-ria-industry-foes.
Stronger than suitable
Keller says that the CFP Board is still waiting to see how the SEC sorts out the fiduciary standard but adds that the one used by his group is strong. See: How 10 top groups define 'fiduciary'.
"It's not exactly an [Investment Advisers Act of 1940] or [Employee Retirement Income Security Act of 1974] standard," he says. "It's definitely stronger than a suitability standard." See: The suitability standard, defined.
The CFP Board made its standard known in 2008 and began enforcing it in 2009.
Still, the CFP Board strives to make the fiduciary standard attainable to a wide range of advisors, according to Keller.
"We are business-model- and compensation-neutral but all CFP professionals are required to put client interests ahead of their own," he says.
Nystrom says that NAPFA's fiduciary standard remains steady and strong.
"Since NAPFA's historic beginning in 1983, there have been different credentials that have qualified an advisor for membership in NAPFA. What has always remained constant is our fee-only fiduciary qualification that is the highest in the industry."
---
Related Moves
August 2, 2019 – 12:48 AM
---
---
Mentioned in this article:
---
---
---
Stephen Winks
December 5, 2012 — 5:35 PM
Business model neutrality is not conducive to fiduciary standing. The CFP constituency is so diverse as to not lend itself to a high standard that would alienate its membership. There is no equivalency between a suitability standard and a fiduciary standard just as there is no equivalency between a broker and an advisor. It is like saying an accountant is equivalent to a CPA.
Fiduciary standing essentially renders all designations obsolete, as any unique intellectual capital on trust or estate planning or portfolio construction, or work flow management or conflict m,anagement are inherent in best practices.
SCW