News, Vision & Voice for the Advisory Community
A Franklin Templeton study extruded the hard truth from ax-wielders that would rather just say 'no thanks' as they administer the cut
December 4, 2012 — 5:41 AM UTC by Lisa Shidler
Brooke's Note: Companies do studies all the time but so often they ask the same questions, get the same answers and make it all seem like they're going through motions. This study from Franklin Templeton seemed willing to get after real truths even if it would be hard to chart them on a graph. But the end result is that the study was interesting to read and presumably useful to practitioners.
When it comes to choosing an RIA to manage a retirement account, plan sponsors aren't as interested in price — or slick sales — as advisors may think. In fact, a majority of plan sponsors say that price isn't even a factor. The reasons they choose to hire a firm has more do with the right "fit," which is along the lines of a popularity contest. See: Fidelity, Vanguard and Schwab have top 401(k) brands but plan sponsors like the service of off-brands better, study shows.
Last year, Franklin Templeton Investments hired an outside research firm Chatham Partners LLC in Waltham, Mass., to interview plan sponsors in the aftermath of an advisory search for their retirement plans. More than 70 advisors who were pitching accounts of at least $10 million in assets chose to participate in the analysis and some of them pitched more than one plan sponsor. Chatham's analysis of more than 100 plan sponsors whose plan assets totaled $6 billion began at midyear 2011. The firm wrapped up the analysis in the first quarter of this year. Chatham questioned all of the plan sponsors after they chose an advisor to manage their retirement plan to determine why an advisor won or lost the account.
To do this, the firm got the OK of the advisors ahead of time. Advisors explained to the plan sponsors that they would get interviewed after the process regardless if the advisor won or lost the account. Chatham interviewed the plan sponsors and then offered a report and transcripts to Franklin Templeton, which passed the information on to advisors. In addition, plan sponsors cited an advisor's experience as an important factor. One of the key factors plan sponsors also considered was referrals from colleagues.
Colorful transcripts
RIAs losing business to another firm often assume they were too pricey. But the analysis from Franklin Templeton shows that price isn't the most important factor. See: Fidelity, Vanguard and Schwab have top 401(k) brands but plan sponsors like the service of off-brands better, study shows.
The plan sponsors cited multiple factors that were important to them, but "personal fit" was cited by 60% and price came in second at 53%. The company published the Insights in a white paper dubbed, "Closing the Sale."
What constitutes "personal fit" is a bit murky, acknowledges Yaqub Ahmed, senior vice president and head of the investment-only division for Franklin Templeton Investments in the United States. Personal fit was among the categories that plan sponsors could choose from. Sometimes it boiled down to the fact that the employer wanted more attention from advisors in the courting process, showing that they'd listened to the plan sponsor's specific needs. See: Fast take on growth: Five tips on marketing and sales strategies that work amid fears of a double-dip.
"A lot of the final decision came down to actual conversations that happened between the advisor and plan sponsor," Ahmed says. "I read the transcripts of the interviews with employers, and there's a lot more color that takes place. While price seems to be a really important attribute upfront, it's not a major deciding factor."
Something we did?
For years, Mike Sanders, principal of Cammack LaRhette Consulting, an RIA in New York, says he always wondered why certain plan sponsors turned down his firm. So he jumped at this chance to get more insight. His firm had 20 deals analyzed by Chatham and the deals were significant in size — ranging from $50 million in assets to $1 billion. He said of the 20, his firm won about half and lost about half. His firm oversees mostly 403(b) retirement plans and has about $22 billion in assets under advisement. See: How giant advice provider Financial Engines can sweep the 401(k) field — or not.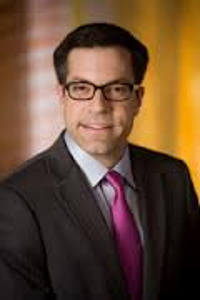 Mike Sanders: But if it's a
popularity contest, I can't fix it
if you thought someone was too
geeky.
Sanders' firm has always reached out to plan sponsors after every deal — win or lose. But when one is on the losing end it can feel a bit like asking someone why they broke up with you. He felt like the plan sponsors didn't want to be brutally honest. "Sometimes, they don't answer the calls and other times, they just said the competition was cheaper," he says. As it turns out, this study showed price was a factor in only about 20% of his firm's cases that were analyzed.
Popularity contest
Sanders said some of the reasons his firm didn't get chosen were beyond his control.
"I would say it was refreshing to get real feedback," Sanders says. "Sometimes, it would hurt your feelings. One time, they were upset we didn't bring one particular staffer and they felt like we gave them our "B" team. That was their perception. Sometimes, they felt a better connection with one company over another. It's good to know it wasn't just price. But if it's a popularity contest, I can't fix it if you thought someone was too geeky."
Sanders says there was one instance in which the lack of a brand name was a factor in his firm not being selected. "They wanted a firm like a Hewitt," he says. "In the 403(b) space, it is important to some of them because they've never done this before and they want to go with a firm they know." See: After IRS audits hit non-profits, RIAs are positioned to wrest a fortune in 403(b) assets from annuity companies.
In the weeds
Sanders says there were a few areas his firm could improve upon. For instance, he learned that in some cases, his firm was providing too much detail about certain investments. Sanders has since tweaked his firm's marketing materials to make sure the information is easy to understand and relevant.
Talking smack
Sanders says that through the post-mortem interviews with the plan sponsors, he discovered that his competitors were bad-mouthing his firm — often telling plan sponsors that it wasn't strong in a certain area. "We didn't know that competitors were speaking about us. You can't get as big as we are by not doing a good job."
Once he learned that pivotal information, his firm began to ramp up its own internal efforts in certain categories to address possible weaknesses that could be exploited by the competition.
"If the competition is going to be pointing out what they think are our weaknesses, then we'll be more proactive and show prospects how proficient we are in that area ahead of time, so it won't be a question," Sanders says.
He says it's a huge relief knowing the real reasons why his firm lost — even if some of those areas are out of its control.
"A lot of it we can't do anything about, but it feels so much better to know why," Sanders says. "At least now we know why we didn't make it to the next step."
Feel important
Ahmed says many advisors are like Sanders and want to know the truth about why they lost the business — even though it can be hard to hear. He feels many of the personality-fit issues that plan sponsors cited are really more about the RIA making the plan sponsor feel important, and that their concerns are being addressed.
For instance, if an employer tells a potential advisor they want help with regulatory issues or to ensure more participants are getting enrolled, it wants to make sure the advisor is addressing the issue in their sales pitch.See: DOL tells employers when they must fire advisors to 401(k) plans.
"Most plans are conducting a search because they have a specific need," Ahmed says. "Personal fit plays a role, because they want to make sure the advisor was listening to them. The plan sponsor wants to feel unique and special."
Ahmed says there were a number of times that certain phrases uttered by an advisor led a plan sponsor to feel that it wasn't being viewed as important.
"They're just like any other buyer, they want to feel special," he says.
Bulking up retirement
Providing this consultative approach was so popular to some advisors that Ahmed says his firm intends to offer it again this year through Chatham. Franklin Templeton is not a record keeper for retirement plans but is clearly angling to bulk up in this area. The firm's overall assets of $75 billion includes defined benefit and variable annuity assets.
Ahmed has made eight hires since late year in the investment-only sales and key-accounts team. The firm also launched a retirement center on its website in October.
Ahmed says he feels that plan sponsors were impressed when advisors explained to them that a consulting firm would be calling them after they made their decision to get additional insight. He says he feels that advisors appeared almost like a consulting firm.
"A lot of advisors are really great relationship people," he says. "In addition they may have excellent investment and retirement acumen but they need to ensure they do not miss the important business aspects. Providing consulting services brings institutional cache."
---
---
Share your thoughts and opinions with the author or other readers.
---