News, Vision & Voice for the Advisory Community
Two former Merrill higher-ups brought aboard two teams of Merrill brokers -- and they're just getting started
December 3, 2012 — 6:56 AM UTC by Kelly O'Mara
Brooke's Note: It's a start-up, non-roll-up boutique place of serially rolling in advisors who want some independence but not too much. It's Merrill guys who have seen a bit of the world at Merrill and beyond. Tim Welsh spared us having to repeat all that too many times by calling it a mini-Merrill. Still, to get a fuller picture, you might read the next 800 words.
After spending over 20 years each at Merrill Lynch, John Morris and Rob Mooney have started their own firm to attract advisors also looking to leave the wirehouses. Though they say the firm has nothing to do with Merrill, they've been joined by two other ex-Merrill executives as investors and strategic advisors and have attracted as their first big acquisition two advisor teams with a combined $500 million in assets from — you guessed it — Merrill Lynch.
Snowden Capital Advisors LLC, based in New York, was started by Morris and Mooney in April 2011 as a hybrid RIA and broker-dealer, with the sole aim of bringing aboard advisor teams hoping to leave wirehouses and go independent — but not too independent.
It may sound like a roll-up or an aggregator, but Mooney and Morris insist it's not. They'll have no actual clients of their own, but instead will acquire advisor teams, who become employees and equity owners. Those advisors are able to stay in their own offices and use the technology platform they want, but all under one brand with one support system and back-office structure.
"We are not a roll-up," says Mooney. "We are building a single company and a single brand." See: A roll-up exec talks about owning a roll-up and calls out his fellow entrepreneurs to focus on genuine distinctions.
A national boutique
Morris held various executive positions before leaving Merrill in 2004, rising to chairman of the Latin American region and head of international private-client product and marketing. He then co-founded an institutional consulting firm and turnkey asset management program, Clearbrook Global Advisors LLC. When Mooney left Merrill in 2009, after serving as general counsel of global wealth management, he joined Morris at Clearbrook.
But, they realized it wasn't satisfying their desire to concentrate on wealth management and serve advisors looking to go independent.
"We realized it would be better for us to start a new company," says Mooney.
What they believe they've started is a "nationally-branded boutique," in which advisors looking for independence options can pick Snowden over a HighTower Advisors LLC or Focus Financial Partners LLC or over going completely independent on their own. They become employees and part owners, with access to Snowden's infrastructure and back-office support, as well as the unified branding and marketing and "team approach," says Mooney. Unlike many hybrid models, Snowden also owns and operates its own broker-dealer, available to its advisors, which it believes will pay off in the long run. See: Fidelity unveils latest effort to make its advisor-servicing silos work as a single unit for hybrids.
Snowden primarily uses Fidelity Institutional Wealth Services and Pershing Advisor Solutions LLC as custodians, though Mooney says it has access to Goldman Sachs, JPMorgan and Wells Fargo. While the firm uses Envestnet for a number of services, advisors that join Snowden still have the ability to use the technology platforms they want. For example, one team that just joined uses GoldMine and one uses Redtail.
That allows wirehouse advisors to take a halfway step toward independence, while giving them some of the benefits of making their own choices.
"We keep the headaches away from what would otherwise be a startup," says Morris.
Offering advisors looking to go independent options isn't a new idea. Advisors could pick Snowden over a HighTower or Focus, but will they?
Different in the same way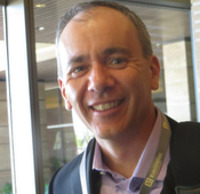 John Furey: There are more and
more of these entities popping up
that want to do the same
thing.
"I always look for what's the unique proposition," says John Furey, principal and founder of Advisor Growth Strategies LLC. "There are more and more of these entities popping up that want to do the same thing."
It's hard to say yet what exactly is unique about Snowden or why advisors would pick it, but it certainly has the potential for success, says Furey. The fact that it has managed to attract two somewhat large teams is a good sign.
The two teams from Merrill, with a combined $500 million in assets, are the first major acquisitions for Snowden. John DiCiaccio, who spent nearly 30 years at Merrill, and his partner Leah Thomson Snell, 12 years at Merrill; and the team of Luis Gonzalez and Jon LaMothe, who had a combined 30 years at Merrill, will open a new office for Snowden in Pasadena, Calif.
Not a coincidence
LaMothe is the brother of Lyle LaMothe, the former head of Merrill's brokerage unit who now is an investor in Snowden. "It's not a coincidence," Mooney acknowledges. (Greg Franks, a former division director for Merrill, is another investor.) See: Veteran Merrill Lynch manager leaves seven registrations on the table to return to his pure-RIA roots.
Besides those four advisors, Snowden has three advisors in its New York office — one of whom is an institutional sales trader looking to make a career change and two of whom used to work at Merrill and have come over to establish a client service desk and serve individual clients. Snowden has approximately $80 million in assets in addition to the $500 million just acquired. The $80 million in individual-client assets was primarily to build up the platform and test out the services, says Mooney.
If you ask Morris and Mooney what attracts people to Snowden, they say its the leadership experience and platform they've built. At the other firms with similar business models, "you won't find leadership with the experience or relationships at wirehouses," says Mooney. This is a line of distinction also used by firms such as Washington Wealth Management LLC and Pat Mendenhall's U.S. Capital Advisors LLC. See: How Washington Wealth is using a million-dollar carrot to lure centers of massive wirehouse influence.
But, if you ask anyone else, the attraction is all about Rolodexes.
Going home again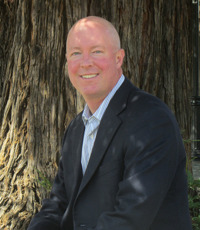 Tim Welsh: We call them mini-Merrills.

"We call them mini-Merrills," says Tim Welsh, president of Nexus Strategy. There are countless ex-wirehouse guys hoping to recreate the good old days, Frank Campanale's E.F. Hutton reboot being a prime example. See: Frank Campanale's E.F. Hutton reboot starts to take shape as ex-Hutton executives sign on.
Part of the idea of creating this boutique firm for wirehouse advisors is to go back to that Merrill "boutique atmosphere they had years ago," says Welsh. "They're trying to recreate that."
Mooney and Morris say, though, that they're not going after just ex-Merrill advisors — in fact, they say they're not going after anyone at all.
"We know quite a lot of people at Merrill," says Mooney. "But, this is not about Merrill Lynch."
The partners both speak favorably of their former employer — albeit in the past tense. "It was absolutely a great firm," says Morris. But, they also point out certain "dis-economies of scale." Often, says Mooney, wirehouses aren't able to be agile or adopt the newest technologies because they're too bogged down in bureaucracy.
You don't need 1,000 people
While the two seem to have the in with Merrill advisors looking to leave — and there are certainly a lot of those — there are also enough people who have moved on to other firms and other wirehouses that Morris and Mooney should have plenty of acquisition opportunities. They're not actively recruiting, but say that people are reaching out to them.
"We're not recruiting in a traditional fashion," says Mooney, "but, we've gotten to know many financial advisors throughout the industry."
They have more deals in the works, but it's not just any advisor team that can join Snowden. They're looking for growth-focused, "highly successful, experienced advisors that work with high-net-worth clients with a substantial book of business," says Mooney.
"This is just the beginning," says Mooney of the firm's plans for 2013.
There should be enough advisors hoping to leave wirehouses for whom Snowden is the best option or who know Mooney and Morris and like what they're selling. And, Snowden doesn't need hundreds of advisors to be successful, just a few dozen, says Welsh.
"You don't need 1,000 people to win. You need 10 to 20," says Welsh.
---
Mentioned in this article:
---
---
Share your thoughts and opinions with the author or other readers.
Stephen Winks said:
December 3, 2012 — 7:33 PM UTC
John and Rob learned what works and what doesn't work with Clearbrook, terribly important as many of their hard learned lessons are being repeated by other notable roll-ups which simply extrapolate the old brokerage business model.
Creating a large scale preemptive advisor value proposition around prudent process relative Merrill's product distribution focus and reticence to support new advances in advisory services technology, is still the unfulfilled promise of this new generation of advisory firms.
John and Rob get it, and once established look for amazing things to come from Snowden based on their enthusiastic embrace of disruptive innovation to which Merrill can not respond.
SCW
Brooke Southall said:
December 3, 2012 — 7:36 PM UTC
Hi Steve,
Do you know what Clearbrook was known for in the marketplace and what about it gives Snowden its own angle to approach the market?
thanks,
Brooke
Stephen Winks said:
December 4, 2012 — 1:20 AM UTC
Not many start-up firms like Clearbrook can get a $50 million committment from the top private equity firm in the world. Very credible, very wise, understands the advice business like no other roll up, and now has no limiting factors that constrain innovation. I can't name one firm that that does not have constraints that adversly affect a professional expert approach to advisory services. Particularly when it comes to conflict of interest management, trade execution, the free flow of data, modern approaches to portfolio construction, and modernity achieved through advanced technology tied to work flow management. All lessons learned at Clearbrook yet evident in every roll up in the business..
Snowden might be the first to break the mold..
SCW
---
---