SEC may tackle RIAs claiming to have 'skin in the game'
Heed the cautionary tale of the recent $1.6 million settlement against an RIA and its affiliated B-D that falsely claimed they co-invested in a fund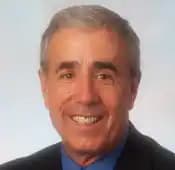 Les Abromovitz: It will be of little consolation to clients to know that their advisors' nest eggs went down the drain along with their own.
---
Related Moves
November 18, 2022 at 2:56 AM
---
---
Mentioned in this article:
---
---
---
Mike Byrnes
December 28, 2012 — 11:41 PM
Les, thanks for the heads up! — Mike Byrnes, President of Byrnes Consulting, LLC, www.byrnesconsulting.com
PS tweeted it out at @byrnesconsultin.
Maria Marsala
December 30, 2012 — 1:00 PM
Honesty is still a virtue to be dealt with :)
As we know, you can differentiate you firm … and be honest, too.