Eric Clarke sees Salesforce approaching 'industry standard' status and nudges its rivals to get into the integration ballgame.
Orion Advisor Services LLC finished off a hot year on a high note — with big help from its investment in building its own bridge to Salesforce Galactica.
The Omaha, Neb.-based provider of web-based portfolio accounting software won the accounts of The Pacific Financial Group Inc., a turnkey asset management program and wealth manager with more than $500 million in assets under management as of Nov. 30 and Southwest Securities Inc., an independent broker-dealer in Dallas whose reps manage about $1.4 billion. Both of these firms formerly were users of Advent Axys software. Advent Software Inc. did not respond to requests for comment.
The addition of these two clients brings assets managed and advised by Orion's clientele to an aggregated $89 billion. The growth resembles the other high-flier, Envestnet | Tamarac, which built up its assets administered to $70 billion or more from $25 billion this year just through its portfolio accounting product. See: Tamarac picks second Microsoft partner to handle spike in demand from big RIAs.
Self-integration
According to its president, Eric Clarke, Orion got a big boost toward its record year of growth from its increasing connections to clients through Salesforce.com Inc., the maker of customer relationship management software. Orion now serves 312 advisory firms, and its assets jumped from $50 billion in August 2011 to $75 billion in August 2012 and then to about $89 billion at present.
"There are a lot of advisors looking to move to Salesforce," Clarke says.
A number of vendors have formed closer ties to Salesforce of late. Tamarac is not one of them. "We do not have any tie-in with SalesForce.com at this stage," says Tamarac marketing director Matt Stroh. "We have discussed this; however, it is not on our current development road map for 2013."
What Clarke found to like about Salesforce was that Orion could build the technological bridge to it. Salesforce has an open code that allows outside vendors to self-integrate.
"We're talking toRedtail Technology and Junxure Salesforce is doing it," Clarke says. See: Greg Friedman is set to finally bring Junxure to the cloud and beat back the Salesforce-ification of the industry.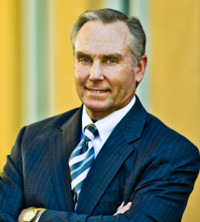 Greg Friedman says his firm is
rapidly working towards integration with Orion
both in and out of the
cloud.
Chasing the industry standard
Gregory H. Friedman, co-founder and president, of CRM Software Inc., maker of Junxure, says he is definitely working in that direction.
"We definitely plan on having a deep integration with Junxure Cloud and Orion, and it is in our development path for shortly after the general release. We are also looking at how to begin to integrate Junxure currently with Orion's services and hope to have something early in the year."
The Salesforce integration was a factor in the choice made by The Pacific Financial Group of Bellevue, Wash. It will use the Orion Connect app to run Orion's portfolio management and accounting solution from within Salesforce's CRM screen. Orion Connect was launched earlier this year to allow advisors to access financial planning, CRM and custodian platforms via a single, customizable interface. See: Orion wins a $2-billion RIA account from Advent after two very long drives across the prairie.
"After conducting extensive due diligence, it became abundantly clear that Orion's portals, apps, reports and other comprehensive service offerings were far superior to anything else in the marketplace," Megan Meade, president of The Pacific Financial Group, said in a release. "By allowing our advisors to spend more time enhancing client relationships, this partnership with Orion enhances our advisors' ability to help every client achieve their financial goals."
It is hard to overstate the effect that Salesforce is having on the industry, according to Clarke.
"Are they the industry standard? Probably not. They're the closest to it of anyone."
Tied up with a bow
Clarke says that, for instance, because Orion is integrated with Salesforce, it is, in effect, integrated with Laserfiche.
Orion also continues to win business from RIAs and IBDs and this helped Orion win the business of Southwest Securities.
"Southwest Securities needed a highly customized and flexible back-office solution because of its unique business model as a registered investment adviser, registered broker-dealer and national clearing firm," says Clarke. "We were able to step in with an integrated technology platform that distinguishes Southwest Securities from its competitors and ties together all of its functions."
Southwest originally delved into Orion in search of an app but realized it could use much more, according to Holly Peritz, president of SWS Financial Services Inc. and associate director of retail at Southwest Securities Inc.
"We were originally looking for enhanced fee-billing efficiencies, but quickly realized that Orion's integration of essential back-office areas onto a single platform would help us deliver consistent services across all our functions. Our partnership with Orion provides us with new flexibility and efficiencies that add up to a significant competitive advantage."
With all the growth at Orion, Clarke is having a hard time making all the hires he needs in Omaha, where the unemployment rate has fallen to 3.8%. Orion is starting to make hires for its office in Hauppage, N.Y., where its sister company,Gemini Fund Services LLC, is based. See: Gemini adds a whopping $5 billion in AUM in 2012 by helping RIAs start and expand mutual funds.
---
---
Mentioned in this article:
---
---
---