Readers most 'liked' a May story that featured an enigmatically unpeopled office (think IPO cash) and some old fashioned gumshoe reportage.
Dina's note: Who'd have thought a topic as ostensibly musty as DOL regs could work up a group of usually calm and collected investment advisors into such a state? But judging from our analytics in 2012, that seems to be the case. Fully half of the stories on this list are devoted to the run-up to, implementation of, and fallout from the Department of Labor's new disclosure fees for 401(k) plans. In trying to tease out other meta-trends, it's instructive to compare this list to RIABiz reader favorites of 2011, which included existential headlines such as What exactly is an RIA? and Six things to know about how and where RIAs are growing. Still valid topics to be sure, but judging from the best-liked stories of 2012, the RIA industry has matured from an introspective adolescence into a more assured and forward-looking young adulthood. A note on methodology: In order not to be too "meta," we've excluded two of the most-read stories of the year: The top 10 people in the RIA business in 2011 and The top 10 to watch in 2012. Look for the updated installments featuring many of the personalities in the stories below in the next few weeks.
Brooke's Note: As you read through this list, consider the common denominator. I'd say it narrows down to stories that really capture the theme of big billions or trillions money in motion from legacy brands to newfangled ones — virtually all of them RIAs.
RIABiz' most-read story of 2012 came out on May 18 — the day of Facebook's hotly anticipated IPO — and concerned the then-five-month-old Iconiq, an RIA in the enviable position of counting several Facebook executives — Mark Zuckerberg for one — among its clientele. So tightlipped were the executives of San Francisco-based Iconiq that reporter Kelly O'Mara and editor-in-chief Brooke Southall made an uninvited call on the firm's office, situated above a steakhouse, only to receive a cordial, if firm, no comment from the staff and to catch a glimpse of CEO Divesh Makan. (see photo above)
Perhaps you've heard — the baby boomers are retiring. Of course, as financial advisors you don't have to read the constant proclamations to that effect in the media because 401(k)s and the companies that provide them have a direct impact on your practices. In this article, Brooke reported on a surprising study showing that the best-known and biggest providers of these plans didn't even make it into the top 10 when it came to service and support rankings by plan sponsors.
This article about the new kid on the RIA technology block caused a stir when it came out in June. It detailed how Silicon Valley-based Addepar, run by its 24-year-old president Mike Paulus, was giving the old guard, consisting of Advent, Schwab and Morningstar, and the newer guard, Orion, Black Diamond, Tamarac and IAS, a serious run for its money around said block. The firm is attempting to do nothing less than to "revolutionize the wealth management industry by creating a new standard for financial technology." Stay tuned in 2013 to see if the firm can make good on its claim. See: Addepar hits $50 billion of assets and turns its eyes to Advent-Black Diamond's plump RIA market.
We cheated a bit by including this December 2011 story in the roundup, but its popularity was such that it kept right on garnering reader attention well into 2012. Perhaps this was due to the fact that, as Brooke observed at the time, Windhaven is perceived as both a tool for RIAs and, by some, as a potential competitor and also due to the fact that when Schwab bought the asset manager of ETFs, there was ooing and awing about the price paid. See: Schwab's purchase of Windhaven made its asset growth soar — and RIA assets may be the afterburners.
One of the compelling news narratives of 2012 was the build-up to, and implementation of, new Department of Labor fee disclosure rules regarding 401(k)s, a story thoroughly covered in these electronic pages by Lisa Shidler. This February story hit close to home, concerning a rule that required plan sponsors to fire their advisors if they failed to provide information regarding fees and information about their 401(k) plan within 90 days of a written request. See: Why the DOL's massive new 401(k) disclosure requirements are a 'very, very big deal'.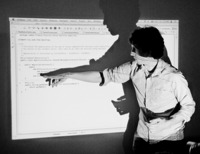 Zack Reynolds studied math at MIT
and is now in charge
of return metrics at Addepar.

April 2012 saw the birth of a venture that has the potential to be, as Brooke put it, a "very, very big deal for the future of the financial advisory industry." Industry veterans Steve Lockshin and Charles Goldman launched Advizent, intended to be an umbrella brand for an agglomeration of the best registered investment advisors — and a way for consumers to match up with them effectively. In June we reported the fledgling enterprise had commitments from 72 RIA firms ranging in size from $250 million to $16 billion of assets. In July, Advizent announced that John C. "Jack" Bogle would serve as senior chairman of its independent board of standards.
As the 401(k) fee disclosure rules went into effect over the summer, guest columnist Sheldon Geller of Stone Hill Fiduciary Management, an industry veteran with no fear of small print, offered a checklist of "don't let this happen to you" scenarios.
Trepidation about the DOL's 401(k) disclosure rules pushed this article into the top 10. Its anxiety-making premise: That the rules, put in place to spotlight hidden brokerage fees, might mistakenly cause participants to believe that RIAs are more expensive than brokers.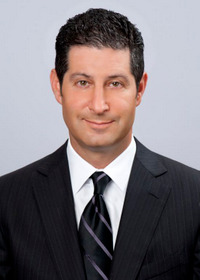 In April, Steve Lockshin, pictured, and
Charles Goldman announced the birth of
their brainchild Advizent.
Readers responded to this article about giant Silicon Valley-based Buckingham Asset Management that attracted newly rich on paper Facebook employees after the company's May IPO. That influx then helped Buckingham close on a merger with Founders Network, a Cupertino, Calif.-based RIA that specializes in providing wealth management to instant millionaires from tech companies.
With the rubber finally hitting the road on new 401(k) regs in June we reported on how mammoth retirement-plan-provider Fidelity took the lead in sending out mandated disclosures.
Final note: Interest in 401(k) issues has been so strong that Lisa Shidler is crafting a breakout list of the most important figures in the 401(k) business. Look for it in the next week.
---
---
Mentioned in this article:
Addepar
Portfolio Management System
Top Executive: Eric Poirier
---
---
---
Elmer Rich III
December 26, 2012 — 5:40 PM
Great to see 401k plan stories are popular. For decades, we have been a strong advocate of advisors being involved with DC plans. Think about it:
- These are insti-individual plans and investment vehicles – they are set up under ERSIA as qualified plans but controlled by individuals.
- They demand better investment advice and support that past employer plans – both for plan sponsors and employees
- These plans contain people's life savings so demand the best investment advice — for a lifetime
Yes, the qualified plan business is compliance heavy and complicated. But advisors can partner with local TPAs for a win-win solution.
Perhaps most important, and challenging, at retirement people need to protect their roll-overs and IRAs to fund MUCH longer periods of retirement.
Mike Byrnes
December 28, 2012 — 11:38 PM
Quality articles from quite a year! – Mike Byrnes, President of Byrnes Consulting, LLC, www.byrnesconsulting.com
PS just tweeted it out at @ByrnesConsultin