Stuart DePina: If business hadn't exploded in the past six months, we would have taken on all comers [in-house].
Brooke's Note: After hyper-growing Tamarac was absorbed into Envestnet, you had to wonder: Does this mean a leveling off of innovation and growth? It doesn't look that way. Tamarac got much, much bigger this year and it led directly to the move that sparked this article.
When Bingham Osborn & Scarborough LLC decided to upgrade its customer relationship management program earlier this year, it turned to Tamarac, which provided its trading software. The $2.5 billion San Francisco-based RIA was frustrated by the low-grade functionality of its current CRM (which it declined to name), and Tamarac was pleased to receive the order — but not entirely sure how how most effciently to swallow such a large order amid a flood of others.
Since the beginning of the year, the firm (now officially Envestnet | Tamarac) has increased the assets advised by advisors using its AdvisorView performance-reporting software to $70 billion from $25 billion — with a good shot at reaching $75 billion by year's end. Keeping up with that growth has required adding 50 employees — it now has 130 in total — and moving to a big new facility. This is a relatively new business for Tamarac, which previously focused largely on rebalancing. AdvisorView agglomerates Microsoft Dynamics CRM, Schwab PortfolioCenter and its own rebalancing software. See: What Tamarac's overhauling of its Advisor Xi has yielded.
Even with all that new capacity, it's hard to take on a labor-intensive project such as the Bingham Osborn CRM. "I prefer not to be in that part of the business," says Stuart DePina, president of Envestnet | Tamarac. "It's a six-month, mid-six-figure project, but distracts from what we want to do … If business hadn't exploded in the past six months, we would have taken on all comers [in-house]."
Eric Clarke, president of Orion Advisor Services, says that DePina's move makes sense to him and that he has made a similar move by outsourcing big CRM installations to a New York-based company called Redkite Technologies.
But as orders mounted DePina had to decide what business the firm should concentrate on — and big CRM projects demanded a partner. Ultimately, Tamarac was more than happy and capable of taking on 85% of the order that come in but saw Salentica as being able to help absorb some of the other 15%. See: The inside story of a giant RIA's move to Tamarac from Advent.
Tamarac's Matt Stroh explains the circumstances this way:
"Salentica Advisor Desk CRM is also built on the Microsoft Dynamics platform; however their target clients are RIAs (typically large) that require a high level of customization — in the form of entities, forms, pages, fields, etc. These types of engagements require a much longer implementation period, more resources, and are costly. For those clients that would like a highly customized Microsoft Dynamics based CRM, which is also integrated with Advisor Rebalancing, there is now a solution."
Strategic alliance
The Tamarac explosion in growth is the result of a tipping point for AdvisorView that really only came on the market in mid-2009 and it is just now catching on in a big way. "People still think 'rebalancing' when they heard the Tamarac brand name. People are starting to see the whole suite," says DePina.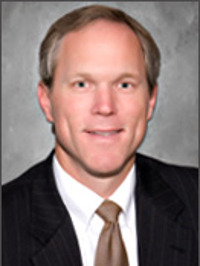 Salentica
Salentica
Under the terms of this strategic alliance, Salentica Advisor Desk,Salentica Systems Inc.'s CRM for RIAs, will integrate with Envestnet | Tamarac's Advisor Rebalancing software, the financial services industry's leading premium rebalancing application — used by 550 firms. See: Laserfiche user conference draws a big crowd that wants to toss filing cabinets.
"This collaboration will streamline advisors' ability to manage their clients' financial accounts by eliminating the need to move between two different platforms when rebalancing portfolios and managing client interactions," said DePina in a release.
Jeff Lancaster, partner at Bingham Osborne, says his firm was like may in choosing a CRM with basic functionality to minimize the pain of change but then realized that it simply couldn't do basic things he needed. He offered the example of not being able to call up a list of important clients and how often they had been contacted this year.
Toward an integrated office
At the financial account level, Advisors will be able to respond immediately to cash requests and other client inquiries using the integrated Tamarac Advisor Rebalancing functionality directly from Salentica Advisor Desk. Advisors can also adjust their clients' Advisor Rebalancing model portfolios and account settings, and access other advanced rebalancing features from within the CRM platform.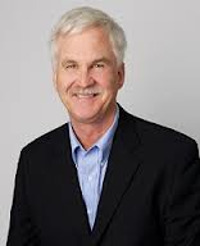 Bill Rourke: Our strategies include integrating
with other leaders in the wealth
management space.
"Our strategies include integrating with other leaders in the wealth management space," Bill Rourke, president of Salentica, said in a release. "Our next focus is Envestnet|Tamarac's robust rebalancing solution. This is the natural evolution of our mission to create a seamless user experience and deliver a truly integrated desktop."
The integration will become fully available in the second quarter of 2013. Envestnet | Tamarac will continue to align with other providers of CRM technology and refine to its own CRM, Advisor CRM. Both Tamarac Advisor CRM and Salentica Advisor Desk are built on the Microsoft Dynamics CRM platform. See: Aite Group report: CRM software industry wins RIA respect — and dollars.
"The days of proprietary vendor systems are over, and this is one step that brings advisors closer to having an integrated office," says Tom Ngo, chief technology officer of San Francisco-based Wetherby Asset Management, Inc., a mutual client of Salentica and Tamarac, said in a release. "The ability to launch Advisor Rebalancing directly from Salentica Advisor Desk CRM and have seamless integration between the two systems are tremendous features that allow us to be more efficient and productive in our practice." See: Three happenings in the RIA world right now.
Herding information
Pilot participant Roger Sharp of Roger L. Sharp & Associates, based in Greenwich, Conn,. and Scottsdale, Ariz., said in a release:
"Our CRM is critical for supporting our clients and business development efforts. Integration of the custody data into the CRM will bring together information we need to know about our clients in one location, and we can respond quickly to client requests, which ultimately lets us deliver better service."
---
---
Mentioned in this article:
Envestnet | Tamarac
Portfolio Management System, CRM Software, Trading/Rebalancing
Top Executive: Stuart DePina
---
---
---