Peter Carnathan: For me, the movement in the direction of a boutique size firm is a very good fit, and it makes very good sense.
Brooke's Note: Every time we write about SEIA, the company is taking another, different, advancing step. Not long ago, it ripped out its legacy technical system to install Envestnet | Tamarac toward greater growth. See: The inside story of a giant RIA's move to Tamarac from Advent. Now it appears to be building on that foundational step by coming out of its comfort zone of growth with a high-wire hire.
Signature Estate and Investment Advisors LLC, a $2.7 billion RIA based in Los Angeles, has diverted from its longtime organic growth strategy to bring over a former bank executive. Peter Carnathan, 42, who has worked for large public corporations and trust companies for 20 years, left Fiduciary Trust Company International to work in SEIA's Virginia office.
By so doing, it is clashing West Coast culture, East Coast culture, the culture of an independent firm with the culture of trust companies that share many of the fiduciary values of an RIA and many of the mannerisms and tonalities of their nasal-speaking bank brethren. Trust companies also tend to prefer to use the proprietary investments they cook up in house.
SEIA has been comfortable growing from within and doesn't typically recruit talent — but it know when to move when it smells opportunity.
"Our firm has been mostly organic, and we don't actively pursue anything inorganic," says Andrew Lin, who heads up the RIA's strategic development. He declined to talk about Carnathan's transition to his firm but did comment: "When advisors join us, it's not our primary way of growing. It's not on our front burner. But if you meet people in the industry and you can see yourself working with them, then you talk with them. If they like us, then it's possible it could be more, but there's no active recruiting going on."
SEIA has not had a hard time growing organically. See: How a $2 billion LA-based Schwab RIA doubled in size in five years with a laid-back California style.
For his part, Carnathan, who was based in Washington, D.C. while at Fiduciary Trust, says that he learned about SEIA from a longtime friend who was working in SEIA's nearby Vienna, Va., office.
Odds against succeeding
Carnathan will experience a culture change going to a boutique RIA, industry leaders say. Fiduciary Trust, where he had been managing director of business development and client relations since 2006, is a wholly owned subsidiary of Franklin Resources Inc., a global investment firm that manages Franklin Templeton Investments. The San Mateo-Calif.-based company has more than $706 billion in assets under management. A spokesperson at the New York firm declined to comment about Carnathan's departure.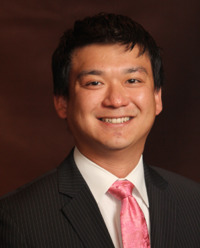 Andrew Lin: We're on the cusp
of becoming an enterprise.
One industry leader suggests that it may not be a good fit when former banking executives join independent RIAs.
"My thoughts and experience are that advisors going from the structure and brand of a trust department or a bank seldom succeed in an independent firm," says Jeff Spears, CEO of Sanctuary Wealth Services LLC.
When asked about the potential culture clashes between advisors who have been at banks and join RIAs, Lin says he feels it's more about personal relationships.
"When we say culture we're talking about people that we get along with. It's more of a personal culture," Lin says. "I've never worked in a trust company of that sort so I can't comment about the difference."
But for his part, Carnathan says he's excited to be at a boutique firm and feels that he'll have more of an opportunity to work more closely with clients. He also feels he'll have more freedom to work with the type of clients he prefers without the restraints of asset minimums, which typically exist in the trust and banking businesses.
Fiduciary emphasis
"Adding an advisor of Peter's caliber is exciting for our firm nationally, as it signals to the industry that we continue to attract the best, but it is also exciting for our clients, as Peter brings a depth of expertise they will benefit from immediately," SEIA president and chief executive Brian Holmes in a statement.
Both Lin and Carnathan declined to state whether the latter would bring over any assets. Carnathan declined to discuss his previous book of business but says the clients he worked with clients at Fiduciary Trust typically had $1 million to $10 million in assets. See: How five recent RIABiz articles caught readers' attention and what bigger stories they tell.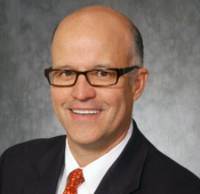 Jeff Spears: Advisors going from the
structure and brand of a trust
department or a bank seldom succeed
in an independent firm.
SEIA has grown from $2.1 billion a year ago to more than $2.7 billion currently. The RIA has 2,200 households and five locations — four in Southern California besides the one in Virginia.
"We've been focused on our organic growth at more than 20% since inception," Lin says. "We take the fiduciary standards very seriously, and when you do that clients refer more clients." See: One-Man Think Tank: Being a fiduciary is suddenly in style, even as lawmakers dance around the issue.
Change of scene
In 1992, Carnathan started out at NationsBank, which ultimately became Bank of America, and he was an assistant vice president at BofA from 1996 to 2001. He served as vice president at Mellon Private Wealth Management for nearly three years from 2001 to 2004. He worked at U.S. Trust Co. as a senior vice president from 2004 to 2006. See: U.S. Trust advisor joins an RIA after surviving the firm's sale to Bank of America.
Carnathan declined to discuss policies at his former firm specifically but did say he's observed over the years that the models at banks and trust companies are changing. For instance, he points out that clients at some banks are getting hit with steep fees and clients may also receive less service. At the same time, there's also a push for higher assets and reluctance for advisors to work with clients whose assets are below $5 million.
He didn't delve into Fiduciary Trust Company International's asset requirements, but on its website, Fiduciary Trust Company International states that its clients must have $5 million in assets.
Legal bent
Carnathan's client niche is law partners, and he points out that many younger law partners often have less than $5 million in assets, but are still attractive clients.
"Firms often say that you need to have a number of assets to be desirable," Carnathan says. "But law partners are in a unique career arc, and I feel I'd be a great resource for a first-year partner who is building a firm even if that client doesn't have the required assets at the time. Just because someone doesn't have $5 million doesn't meant they shouldn't use financial planning."
He feels he's in a better position at SEIA to work with these clients.
"I'm able to have a supportive one-on-one relationship. I know a lot of things about my clients and here at SEIA I have more flexibility to evaluate each client about what they may need even if they may not fit into a specific category. The attractive aspect of SEIA is they really stress the importance of the client and advisor relationships. The way they're set up is to support the advisors and the work they do with clients."
Bucket lists
Carnathan feels he'll have more freedom at a boutique RIA to find the right products and services for his clients than at a larger firm.
"Not all clients fit in the same bucket at certain firms, but at SEIA, I'm able to come up with better customization and services for them because they're more of a boutique." Carnathan says. "For me, the movement in the direction of a boutique-size firm is a very good fit and it makes very good sense."
Clients first
Lin says his firm's culture is about focusing on its clients and also ensuring that its staffers are happy. As a result, he says, the firm has low turnover with its staff and ultimately that fosters happy clients as well.
"We've evolved into a bigger business, but everyone's happy because we have a centralized infrastructure to support our offices equally. We're on the cusp of becoming an enterprise."
But when asked about adding new offices, Lin says the firm is still focused on its organic growth first and foremost.
"We are very happy that we work in a great industry and we're proud of what we do," he says. "That's been the formula since we began. Why change it?"
---
---
Mentioned in this article:
Envestnet | Tamarac
Portfolio Management System, CRM Software, Trading/Rebalancing
Top Executive: Stuart DePina
---
---
---