Andrew Rogers: It's very hard to launch a large-cap-growth fund. That's not going to go anywhere when you're competing against Vanguard.
Gemini Fund Services LLC had an explosive year handling all of the compliance headaches and back-office tasks for RIAs who want to offer mutual funds but don't want to deal with the hassles of creating and administering them.
The Hauppauge, N.Y.-based company has seen its total assets under advisement go from $12 billion a year ago to more than $17 billion this year from the growth of the portfolio of mutual funds that it oversees. Gemini administers funds for such firms as Altegris Investments Inc., Princeton Fund Advisors LLC and Copeland Capital Management LLC. See: HighTower dangles array of hedge funds to lure breakaways.
The firm's growth spurt is due to the popularity of funds that have been in place over the last two or three years and have seen their assets soar because of an ongoing interest in alternative mutual funds. The firm has $10 billion alone in its Northern Lights Fund Trust where it oversees mutual funds for RIAs. In the Northern Lights Fund Trust, there are shared mutual fund trusts, many of which are managed by RIAs. In addition, the firm this year alone has set up 50 new mutual funds that feature alternative assets. Those assets total about $800 million. See: Why many RIAs should start a mutual fund, considering the limitations of SMAs.
These mutual funds have their own ticker symbols, but Gemini helps ensure that the funds are registered and meet daily compliance requirements.
"These volatile markets are really driving the growth of these mutual funds," says Andrew Rogers, chief executive of Gemini. "People are coming up with different mutual funds that have lower risk. Investors have been requesting these types of funds that are more wealth preservation with liquid alternatives. It's very hard to launch a large-cap-growth fund. That's not going to go anywhere when you're competing against Vanguard, and that's why advisors are launching these alternative funds for their clients." See: Coming from behind, Vanguard is gobbling up ETF market share.
Rogers says that most of the mutual funds being launched use alternative assets as the RIAs are focused on strategies to help their clients limit volatility. See: Five steps to get your clients out of bonds and into alternative, low-volatility investments.
What it costs
Gemini can help advisors launch small and midsize mutual funds at a lower cost and in less time than if they had done it on their own — a process that Rogers says could take a year to complete and cost as much as $250,000. He says Gemini can deliver the cost for $50,000 to $60,000 including his firm's $15,000 consulting fee.
But the expenses to maintain a mutual fund are actually more costly than the start-up fees. A typical RIA could easily pay about $650,000 to $700,000 annually for the costs to maintain a fund. Under Gemini's model, an RIA might pay around $175,000 to $200,000 and of that, his firm's fee are about $75,000 to handle the maintenance. See: Why many RIAs should start a mutual fund, considering the limitations of SMAs.
Rogers says that using the shared trust provides ease for RIAs, because his firm essentially takes over the set-up process.
"They hire us to be the general contractor to set up the mutual fund," Rogers explains. Gemini works closely with the RIA to fill out the necessary registration documents along with the SEC filings and shepherds the hiring all of the third-party vendors, custodians and auditors. See: The SEC will often 'tell' advisors what compliance issues deserve attention.
RIAs that need less help from his firm can set up their own trust and use Gemini to provide additional services such as the paperwork. In those cases, the fee for RIAs varies based on the services rendered.
Regardless of the model RIAs use, they're still be responsible for raising assets for their firm and also managing the fund. Firms should also have about $25 million in assets ready to be invested in the fund before starting.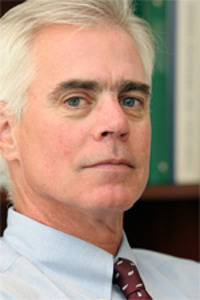 Steve Grant: If you don't hire
someone to do it for you,
you could be asking for trouble.

Steven Grant, chief financial officer of Clark Capital Management Group Inc., which launched the Navigator Equity Hedged Fund with Gemini some two years ago, says his firm mostly oversees separately managed accounts but realized it wanted to use some strategies that would work best as mutual funds.
His $3 billion RIA serves as a turnkey asset managing program, providing management services to other RIAs, but also has a group of high-net-worth clients. Grant says that even though his firm felt that using a mutual fund was the right approach, it worried about the complex nature of starting one.
"Setting up a mutual fund is so different from a separately managed account," Grant says. "We found it was so much easier to outsource it to Gemini. If you don't hire someone to do it for you, you could be asking for trouble." See: Genworth, SEI and Envestnet make alternative investments moves amid 'huge interest'.
Grant says that he feels his firm is too small at this point to hire staffers to manage the set-up of something as complex as a mutual fund.
"Gemini handles all of the soup to nuts details and they tell us exactly how much it's going to cost and when the mutual fund will be up and running. They were only off by a few days, and the expenses were accurate too."
His fund's assets have quickly grown in a short period of time to about $100 million and his firm is planning to start as many as three mutual funds in 2013.
Alternatives without the risk
While getting a mutual fund up and running seems daunting, Oliver Pursche says the day-to-day back-office operations of a mutual fund are even more cumbersome. He is co-portfolio manager for the GMG Defensive Beta Fund, launched through Gemini three years ago. He is founding partner of Montebello Partners LLC, an investment management arm, and president of RIA Gary Goldberg Financial Services. The two entities manage about $685 million.
This is his firm's only mutual fund, and its assets have now grown to $23 million. Pursche says his clients were seeking a way to incorporate alternative asset strategies into their portfolios without as much risk. His fund falls under Morningstar's multi-alternative category. See: Step-by-step on finding a platform for alternative investments.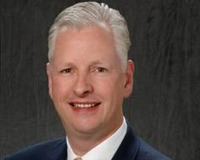 Oliver Pursche: I don't want
to become an actuary.
"It's a better way to incorporate alternative asset strategies to client portfolios," Pursche says. "There weren't many options in 2009, and there still isn't that much good stuff out there now. There are a lot of complicated funds out there now."
Pursche says that his firm briefly considered setting up the fund itself but quickly learned it would be much easier to outsource these services to a firm like Gemini.
"To build out the infrastructure from a reporting and administrative perspective is terribly expensive and time-consuming, and unless it's the business you want to be in, I can't imagine anyone would want to do it that way," he adds.
"From my perspective, I don't care how deep your pockets are: Why would you reinvent the wheel," he says. "We have growth plans, and this lets me concentrate on managing the fund and growing the business. I don't see a compelling reason why I'd ever exit the shared trust and start handling the back-end administration of the fund. I don't want to become an actuary."
The fine print
Rogers says it's true that much of the heavy lifting does come in the maintenance phase. Many RIAs who set up mutual funds don't understand all of the mandates required, and his firm ensures that all of its mutual funds are following the requirements. For instance, at least 50% of the fund's holdings must be in diversified assets, according to the Internal Revenue Code, with no more than 5% of assets in a single issuer, excluding U.S. government securities and securities of other regulated investment companies. See: A cottage industry of hedge funds-to-RIAs is springing up but so far the mutual fund industry looks like the big winner.
In addition, RIAs are responsible for ensuring that all proper disclosures are made. If a fund owns more than 25% of an underlying investment, it must disclose the underlying financials of that investment.
Advisors may not own more than 3% of the underlying shares of another investment company, with the exception of participation agreements, in which case the threshold would increase to 5%.
In addition, at least 90% of the fund's gross income, according to the Internal Revenue Code, must be passive income derived from qualified assets.
Rogers says that his firm handles all of those compliance hurdles, ensuring that RIAs' funds are up to snuff and that proper disclosures are set up.
---
---
Jeff Spears
December 19, 2012 — 4:41 PM
Great summary of a firm and a service offering that is very helpful to RIAs that act as portfolio managers. This business model is popular with older RIAs and breakaway brokers.