Victor Fetter will be the face of LPL's technological skunkworks in North Carolina
Brooke's Note: We scour the world for signs that the RIA business is taking over the world. Here is one. LPL wants to be more like Dell. Mark Casady wants to provide better, quicker service at a better price, by more effectively outsourcing more of the work, by using technology more effectively. So how is it becoming more like Dell? Yes — by going out and hiring away Dell's top online technology guy. That's RIA muscle in action. Recall that Dell got big and rich by basically cutting out the middleman by being a manufacturer that you could buy from — and get serviced by — directly and mostly online. The RIA business is largely about servicing people personally, but servicing RIAs may have room for more outsourcing and effective use of the Internet.
LPL Financial announced today that it had poached a big hire: the vice president and chief information officer of Dell online. Victor Fetter, 44, will serve as the Boston-, Charlotte, N.C.- and San Diego-based independent broker-dealer's new business technology services unit.
The addition of Fetter can be seen as the next step in LPL's growth, which it says will require an extensive investment in technology. On the LPL investor call earlier this month, company president Robert Moore told investors that the company will be focusing on improving service, which will hinge on both outsourcing to cut costs and increasing its tech capabilities. See: What five things LPL president Robert Moore told investors that stood out for me.
For the last several years, LPL Financial Holdings Inc. has been "marching toward scale and scope," says Mark Casady, its chairman and chief executive. Now the company is in a position to reinvest internally and achieve that scalability — and it's hoping Fetter's the man for the job.
The Dell connection
At Dell, Fetter served as the CIO of the online division, which included Dell.com, Dell's social media portfolios, and an eCommerce platform. Before Dell, Fetter worked at Mercer, where, he says, he was involved with pensions, outsourcing, and professional services in the U.S. and London. Fetter started his career in 1990 at Electronic Data Systems Corp. and later moved to Hewitt Associates, which does pension and benefit consulting.
His technology bona fides aren't in question, but how is he going to understand the challenges of an company in whose services he lacks experience?
"By immersing myself in the business," says Fetter.
Both Fetter and Casady point to the new hire's record working with new businesses and clients to identify problems and come up with technology solutions. In this case, he will certainly be taking his time to get to know the history, platforms, and problems of LPL. See: LPL reaches hard-won agreement to rein in bonuses to big advisors that had proved to be overly generous.
To that end, LPL's current CIO, Chris Feeney, will be staying on for the next several months to help transition Fetter before retiring. "With Chris' help, our technology transformation is under way and the road map is drawn for our next steps forward. We are grateful for Chris' years of service," Casady said in a press release.
"I think it was very smart of them in this instance to go out of the industry," Cecile Munoz, president of U.S. Executive Search Inc., says of LPL's hire.
There are simply not that many companies within the financial services that are bigger or more successful, she adds, short of bringing someone on from a major bank, which wouldn't necessarily be what LPL was looking for. Hiring a qualified executive with technical expertise makes sense for the next stage of growth LPL faces. "Scalability and deliverability are predicated on technology," she says.
Tech Town East
Fetter will be based at the Charlotte campus out of a brand-new building the firm is calling "Tech Town East." The new tech headquarters is part of an increase in spending on technology and research and development.
While there are about 800 employees based in Charlotte in a variety of positions, LPL is looking to increase the technology staff by about 50% in the unit Fetter will be heading, says Casady. To date, the company has added 38 new hires out of the 40 positions that it had aimed to fill by now. LPL now will have 60 additional openings in the business technology services unit that it hopes to fill by the end of January. Many of those will be in Charlotte, but a few will be in San Diego. LPL previously told the Charlotte Business Journal that it would be hiring up to 100 new people by the end of 2013 to fill positions that include developers, project managers and information technology specialists. See: LPL loses a mega-client — but not to a competitor.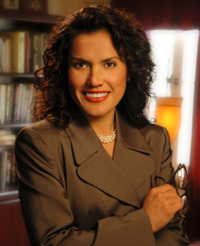 Cecile Munoz: I think it was
very smart of them in this
instance to go out of the
industry
In a broad sense, says Casady, the company is trying to improve its efficiency and use the cost savings to reinvest in the company. The goal is to use resources to make things simpler for advisors and end clients, he says, but "it actually takes a great deal of work to make things simpler."
"At a practical level," he says, that means hiring someone like Fetter to oversee these lofty goals.
"A brilliant executive hires ahead of growth," says Munoz. In the last six years, she says, LPL went from 4,000 reps to 13,000. Looking at that growth trajectory, says Munoz, it's obvious that LPL is ready to enter the next level in terms of size and reach. Hiring Fetter helps push it in that direction.
Details on what the technology push will include are lacking. But, says Munoz, you don't hire someone like Fetter if you don't plan on using his or her expertise.
"When you hire someone of that scale and that background, it's to be able to leverage the leadership and skills and tools in their tool kit," she says.
A top technology executive in the industry says these kinds of positions typically pay about $300,000.
Esther Stearns and Fortigent
Already, LPL has implemented some of its technology expansion — doing much of the hiring it aimed for — and outsourcing most of the firm's data entry over the last year and half. Outsourcing data entry, says Casady, made it cheaper, faster, and higher quality. Opening a new account used to take seven days, with a certain level of errors inherent in the process. Now, it takes three days with 98% to 99% accuracy, he says.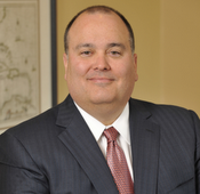 Mark Casady: It actually takes a
great deal of work to make
things simpler.
The firm is also now making a push into the RIA space and has unveiled both up-market and down-market projects to bring in more advisors and clients.
NestWise, originally called New Venture, an entirely new division at LPL headed by Esther Stearns and aimed at the mass market, has attracted its first few clients, says Casady, and is training its second batch of advisors. "It's still in its very early days," he says. See: LPL Financial rolls up an unusual RIA to use as a cornerstone of its TAMP-like mass-market venture.
On the high-net-worth end, LPL is already seeing chances to cross-sell advisors from Fortigent LLC to bring them onto the LPL platform, as well as use Fortigent's alternative-investments portfolio. See: LPL cannibalizes executive talent and launches mass-market entity.
Compared with an industry that's booming, Dell's stock has plummeted in the past six years as the company struggled with new competitors and the failing economy. It was the growth trajectory at LPL, and leadership to achieve it, that attracted Fetter.
"I want to be a part of that story," he says.
---
---
Mentioned in this article:
---
---
---
Bill Winterberg
December 19, 2012 — 7:53 PM
Q2 2012 PC shipments were 87.5 million units, falling 5.7% from the same period in 2011 (Gartner, July 2012).
HP led in total shipments with 13 million, with Lenovo (12.8 million) and Acer (9.6 million) rounding out the top three.
Dell's year-over-year growth fell 11.5%, landing it in fourth place with 9.3 million shipped.
To me, the grass seems a bit greener at LPL.
Elmer Rich III
December 14, 2012 — 5:09 PM
There is research that promotions from within are more successful than outsider hires. Also, and obstacle to people coming into our industry who have not grown up in it is the massive and complex compliance burden. This is extremely hard for new people to adopt to and tolerate. It can seem like a horrible "strait-jacket." It's not, but often seems that way.
But let's admit all of us in the business are a bit geeky in our acceptance and interest in compliance matters. Some of us actually LIKE all of that! lol
Still, the industry needs new talent and different ideas and perspectives — and just more bodies!
Based on the data we see, we see no business benefit of social media, the web and much else online – other than customer service (sort of) and buying stuff online. Of course, the challenges the vast sales claims — but sales and data rarely meet.
Elmer Rich III
December 19, 2012 — 8:27 PM
Data! We love data. Thanks. "Smart money leaves first." Certainly the margins are a whole lot better in financial services. There is still that pesky problem of unending compliance, however. lol