News, Vision & Voice for the Advisory Community
The previously down-market software firm says it can do anything Black Diamond can -- at 50% of the price
December 13, 2012 — 4:58 AM UTC by Kelly O'Mara
Brooke's Note: It's good to be king — but everyone puts a target on your back. Advent-Black Diamond has the big hoard of big clients and everyone knows it. Some firms like Addepar are trying to out-engineer the San Francisco-based firm. AssetBook, Inc. is willing to engineer to a draw, then have at it on price, it suggests. The wrinkles here are that AssetBook has rather ingeniously financed its revamp with RIA capital and that it has taken its strategy upstream from being a low-feature, low-price provider to a higher-feature, pretty low price provider. Now let's see what happens.
AssetBook Inc. has long been a niche choice for smaller RIAs looking for an affordable platform. But, with a new portfolio-reporting platform full of bells and whistles expected to roll out in the first quarter of 2013, the McHenry, Md.-based software company is luring larger firms away from more established competitors. The selling point, says founder Rob Major: We can do everything Black Diamond can do, but more cheaply.
"They're hard to compete with," Major says of Black Diamond. But, with the new system, he believes AssetBook is up to the challenge and can offer all the features and at-your-fingertips data. The only difference, he says, is that AssetBook charges almost half of what Black Diamond does.
"It's a real simple thing; It comes down to price." See: Black Diamond is setting its sights on smaller advisors and other things I learned over breakfast with Reed Colley.
Creative input from RIAs
The new portfolio management platform, called Radar, has been in the works for the last year and a half, with financing for the development split fifty-fifty between Major's personal finances and investments from RIAs who are also AssetBook clients.
An added bonus of having RIA clients invest in the company, according to Major, is that they became personally invested in the product — giving feedback on beta versions, talking to Major about what they wanted to see, and brainstorming ideas.
"A lot of the ideas have come out of my head, so of course I like it," says Ravi Dattani, vice president of Schiavi + Dattani Financial Advisors, a $330 million firm based in Wilmington, Del. Dattani is a client of AssetBook and opted to invest in the company to help develop the Radar system, which he has been using in beta with his clients.
Radar is designed to do all the things all the fancy new portfolio-reporting systems do. It uses position-level daily data to get more flexible and accurate information from custodians — an industry standard moving forward — and then it creates different views for advisors to compare and analyze the data.
Multiple alerts
For example, says Major, advisors can use the dashboard to pull up things such as a performance widget or a tax focus or a screen on cash management. Within the performance screen, an advisor can see how a household's assets are performing over time and compare that in a graph to benchmarks and risk profiles. Clicking through the tax information could show advisors the greatest unrealized losses and where they can get the most bang for their buck.
"Ninety-eight percent of what they want to know is all in one screen," says Major. "It's a total rewrite of our core product."
What makes the program different than other portfolio reporting programs that also have plenty of features, Dattani says, is that it's designed not just to collect the information, but to also "make them better advisors."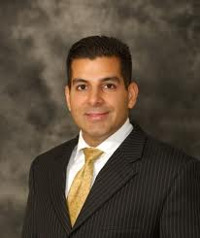 Ravi Dattani: A lot of the
ideas have come out of my
head, so of course I like
it.
To that end, there are alerts built into the system to warn an advisor about what's happening with different clients. Cash minimums and maximums can be plugged in, and when those thresholds are neared, the advisor will get an alert. When allocations in different categories don't match targets, the numbers flash red on the screen.
"We designed this program to keep advisors aware of what's happening," says Major.
For half the price
Previously, AssetBook was known as a down-market, cheap option for small advisors, charging just $2 per account per month (or $24 annually for each account). See: After tortoise-like beginnings, AssetBook is now on-the-hop in portfolio management software.
Radar will cost more than that, but will still be significantly cheaper than its competitors, say Dattani and Major. Not only that, they say, but it'll have all the functionality of Orion Advisor Services LLC, Black Diamond, FinFolio, or Envestnet's new platform at a lower price. See: Never mind Tamarac, Envestnet is getting RIAs on board with its own stand-alone software.
"We're going to be less expensive," says Dattani.
The first 1,000 accounts will be charged at $40 annually per account. The next 1,000 accounts will be charged at $32 annually per account. And each account above the 2,000 level will cost $24 a year. (Current AssetBook clients, however, will be grandfathered in at a slightly lower rate, are not being forced to upgrade and can stay on the old system if they choose.) The new price metric includes all data servicing, downloading and reconciliation.
Black Diamond responds
"It's an honor that other firms continue to compare their most recent enhancements to the Black Diamond platform," says Dave Welling, general manager of Black Diamond. Black Diamond, he says, continues to make improvements and charges RIAs based on the amount of assets and complexity of requirements. In the past, Black Diamond has said its absolute minimum fee, before adding on set-up costs, is $20,000. See: One RIA's unvarnished views on Advent, Black Diamond, Tamarac, IAS, Orion and Schwab PortfolioCenter after an odyssey of test drives.
One thing that Black Diamond has consistently done better than AssetBook is reporting, which was a concern Major says he listened to from current advisors. Radar will include a new reporting package and a private-label version of Advisor Vault, which will allow advisors to coordinate their logos and colors with their reports and deliver them via e-mail and online.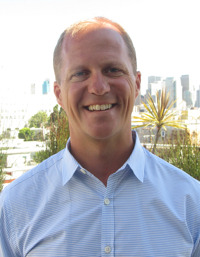 Dave Welling: It's an honor that
other firms continue to compare their
most recent enhancements to the Black
Diamond platform
Speed issues
To date, AssetBook has about $9.6 billion on its platform from 200 firms, with an average size of about 400 to 500 accounts. It has won a handful of larger advisors recently, with around 3,000 accounts, and is seeing interest from large advisors "more often than what we have in the past," says Major.
There has been no official roll-out yet, but Major expects to launch the product in January, though it may be delayed until the end of the quarter. Right now, it remains in beta with a dozen advisors testing it. There has been "tremendous amount of interest," according to Major.
"Ninety percent of everything is working," says Dattani, though he says there were some speed issues that recently had to be resolved.
With a relatively small shop, AssetBook had to hire outside technology consultants, TrustFort LLC, to help build the system in the time frame Major wanted, while AssetBook continued to run the existing business. See: Addepar hits $50 billion of assets and turns its eyes to Advent-Black Diamond's plump RIA market.
"We really helped them on the technology side and provided them with the architecture over which they could provide a much superior user experience," says Atindra Barua, president and CEO of TrustFort.
'Sticking with what we know'
There has been a debate recently among technology firms over integrating all services into a one-stop shop or adopting a best-of- breed strategy. AssetBook, though it is working with custodians so that advisors can simply click through on the screen and with other vendors, such as PIEtech Inc., which offers the MoneyGuidePro, financial planning system, so that data are automatically pulled from Radar, is concentrating on the one thing it does best, says Major: portfolio reporting and management. It is not going to provide other services when advisors prefer to pick and choose.
"We know what we know, and we're sticking with what we know," says Major.
Major and Matt Abar previously founded Techfi, which they then sold to Advent Software Inc.. Advent stopped servicing Techfi customers in 2004. And, now, Abar and Major have launched competing ventures. Abar founded FinFolio hoping to attract former Techfi loyalists. See: Braving setbacks, FinFolio wins a $1.6 billion RIA and dark-horses its way on to the software track. But, Major says its just coincidence they're both having big expansions at the same time.
100 new firms and a new HQ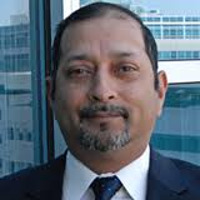 Atindra Barua: [We] provided them with
the architecture over which they could
provide a much superior user experience.

Major has very specific goals about the growth he wants to see with Radar. While AssetBook is adding six to seven firms per month right now, he hopes to add 10 a month for the first three months after the launch and increase that to 15 and then 20 each month. The plan is to have added 100 new firms to AssetBook on the Radar product by the end of 2013 using a measured-growth strategy.
"There have been issues with companies' growing too fast," says Major. Though he doesn't want to point fingers, he believes that some companies added customers faster than they could service them.
AssetBook is growing fast enough — if Major's not counting his chickens before they hatch — that the company is planning to build a new headquarters in the spring. It also will be hiring people to oversee all the new RIA clients it plans to bring in.
"I'm sure we're going to do quite well," says Dattani. He says there are no plans to end his investment in the firm, but expects to make his money back, and then some. "We're going to make a big splash [with Radar]."
---
Mentioned in this article:
TrustFort
Financial Planning Software
Top Executive: Atindra Barua
MoneyGuidePro
Financial Planning Software
Top Executive: Bob Curtis
---
---
Share your thoughts and opinions with the author or other readers.
Bill Winterberg said:
December 13, 2012 — 1:48 PM UTC
(my emphasis added)
"but it'll have all the functionality of Orion Advisor Services LLC, Black Diamond, FinFolio, or Envestnet's new platform"
"All the functionality" likely isn't the right way to frame this.
Perhaps much of the core functionality is similar, but each portfolio management software provider certainly offers unique features and capabilities not found in the others.
Brooke Southall said:
December 13, 2012 — 3:55 PM UTC
Bill,
Good point, as usual.
Brooke
---
---