News, Vision & Voice for the Advisory Community
Bob Oros has his hands full as the Fidelity sales effort gains more of a Schwab presence and feel
December 12, 2012 — 4:30 PM UTC by Lisa Shidler
Brooke's Note: Scott Dell'Orfano is someone who really knnnoooows the RIA business. So it sent a minor shock through my system to hear that, for now, it appears that he has not in it. That leaves me hopeful that he will reappear in another role in this business — or retire to become a source for RIABiz. it's also exciting to see Fidelity doing some major tinkering with the RIA sales process. Most sales of course are aimed at bringing more advisors into the RIA business. If that art can be made into more of a science then the whole industry benefits. At the heart of all this is the effort to bring service people closer geographically to the people they serve and to bring service and sales into one accountable group for RIAs.
Fidelity Investments has stolen powerhouse sales leader Rich Policastro from Schwab Advisor Services where he oversaw sales for the company's East Coast division. At the same time, former sales leader Scott Dell'Orfano is out at Fidelity.
Fidelity has been revamping its sales group to focus on a regional structure. As part of that effort, Policastro will oversee a newly created dedicated sales region in the New York and Mid-Atlantic area that has already seen strong growth for the firm.
In addition, as part of Fidelity's overhaul, the firm has asked Bob Evans, who is currently the regional senior vice president for the Northwest region, to assume the leadership of an initiative dedicated to serving large, sophisticated firms. See: As Fidelity disassembles powerhouse sales team aimed at major RIAs a top talent departs.
Policastro is a seasoned sales leader who has been with Schwab since September 2005, stationed in New York. Most recently he served as senior divisional managing director. He has also served at senior managing director of all relationship management on the East Coast. At Fidelity, Policastro, 46, will serve as senior vice president, New York and Mid-Atlantic region, says Mike Durbin, president of Fidelity Institutional Wealth Services.
Policastro, who also has worked at Merrill Lynch, will report to Bob Oros, executive vice president of RIA sales and relationship management for Fidelity Institutional Wealth Services. See: Fidelity hires Bob Oros as its new RIA sales chief. Oros was also a big Schwab sales wheel on the East Coast.
"Rich will be an excellent addition to our seasoned leadership team and to our stellar sales and relationship management team," Durbin says.
Schwab spokeswoman Anita Fox confirmed Policastro's departure in an e-mail, adding that Schwab has a strong sales team and relationship management team in place. "Based throughout the country, Schwab's relationship managers consult with clients on ways to grow their businesses and help address individual business challenges," she wrote.
Dell'Orfano's departure at Fidelity was confirmed by numerous sources, but Fidelity officials declined to comment about his departure.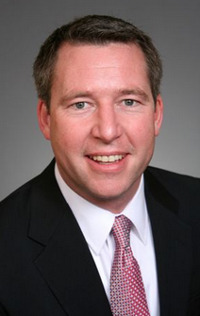 Bob Evans will assume the leadership
of an initiative dedicated to serving
large, sophisticated firms.
Secret mission?
Dell'Orfano, who had headed sales since 2004, began his special mission in the summer of 2011, Durbin told RIABiz at that time in 2011.
A year ago, Durbin declined to get into the specifics of Dell'Orfano's projects, saying only that he was looking into future developments for the firm. See: Mike Durbin is putting his stamp on Fidelity as an RIA custodian for asset-flush breakaways.
Industry sources have speculated the project and some have wondered if Dell'Orfano's group was trying to put together a franchise-type model like the one Schwab has launched and then dropped the idea. When asked about the special project this week, Fidelity spokesperson Erica Birke says the company "remains committed to bringing innovative new products, services and technology to serve large, sophisticated firms." But she declined to state whether any project was being launched or if it had been ditched. See: Without much ado, Schwab is set to put ex-Fidelity star in charge of its branch system.
A source who asked not to be identified says Dell'Orfano's post may not have been the right fit for him. "He was one of the best public speakers ever. He should have been on the public speaking circuit. That's his best strength. He just wasn't in the right spot."
Custodian shuffle
The changes at Fidelity and Schwab aren't a huge surprise to industry leaders who say these leaps between firms are becoming all too commonplace.
In fact, earlier this year Scott D'Alessandro was squeezed out at Fidelity and joined to head up the sales effort at Schwab. He's now at Schwab in a similar role. See: Former Fidelity rainmaker lands at Schwab after both big custodians reshuffle their East Coast staffing.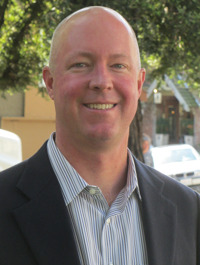 Tim Welsh: Once you attain a
certain level within the custodian ranks,
you basically have one foot out
the door when you get to
a senior position.
"That is some big news, but these days, I suppose it is par for the course as there continues to be turnover at the custodians, particularly at the senior sales levels," says Tim Welsh, president of Nexus Strategy about Policastro's move to Fidelity.
He points out that for "well-respected and ambitious sales executives" like Policastro there's not a lot of opportunity for moving up at the same firm. "Once you attain a certain level within the custodian ranks, you basically have one foot out the door when you get to a senior position," he adds.
He says that's because there really four major custodians — Schwab, TD Ameritrade, Fidelity and Pershing — and right now the heads of RIA custodian at those firms don't appear to be going anywhere. "Then, your only options are to continue your career is to leave and try somewhere else," Welsh says.
Region by region
Durbin says that the changes for the sales team at Fidelity are strategic and due to the company's dramatic growth. He says the total client assets in custody as of Sept. 30 reached $586 billion, an increase of more than $180 billion in the last two years. Fidelity counts assets from trust companies and TPAs and competitors do not. See: Former Fidelity rainmaker lands at Schwab after both big custodians reshuffle their East Coast staffing.
"As we look toward 2013 with one of the strongest sales pipelines we've ever seen, we are continuing our focus on growing strategically," he says.
Durbin explains that since Oros has joined the firm from Trust Company of America he's been helping them build out a "highly-integrated regional" organizational structure led by the regional senior vice presidents. See: How Bob Oros landed at Trust Company of America.
"This structure has helped us achieve stronger business ownership across our sales and relationship management teams. And we recognize the importance of being geographically connected to the markets where our clients live and work," Durbin says.
He added that under this new structure regional vice presidents will oversee dedicated sales professionals and relationship managers within their regions. The regional vice presidents will oversee one team of combined sales and relationship managers. But Fidelity's sales and relationship managers will still function separately.
The firm has created a dedicated sales region for New York and Mid-Atlantic areas. Policastro is poised to continue to grow sales in that area, Durbin says.
He also feels that Evans is suited perfectly to take on the new role of working with large sophisticated teams in the Northwest region. Evans has been in sales and relationship roles at Fidelity since 2006.
"We are pleased with the growth that we have experienced in the last several years and believe that our continued investment in talent, technology and practice management capabilities will help to further our value proposition to clients," Durbin says.
---
Mentioned in this article:
---
---
Share your thoughts and opinions with the author or other readers.
---