Greg Friedman: If I could have waved a wand, I would have had it two years ago.
Brooke's Note: Most of the software vendors to RIAs have plenty of competition, but maybe nobody faces a larger and more determined rival than Greg Friedman does with Salesforce. Just when his company's Junxure product was becoming tip-top in the RIA world, along came the San Francisco juggernaut. It had been around since 1999 but not for interdependent advisors. Making the challenge steeper, Friedman's software was still on the desktop — fine for some advisors but not where CRM seems to be headed. Yet in spite of that daunting picture, Friedman is not cowed and in a recent sit down meeting in the lead-up to his company's launch of its own web-based product, he wasn't defensive. In fact, Friedman says it may be the giant's turn to worry. Special thanks to Franklin Tsung for presenting the Salesforce side of the story. The big company declined comment.
As Greg Friedman takes Junxure to the cloud, he's taking the gloves off with Salesforce — bolstered by new technology and a sense that the CRM giant is leaving much on the table in functionality and quality of service.
Co-founder of CRM Software, which produces Junxure, Friedman is matter-of-factly regretful about the relative tardiness of Junxure Cloud to market. But he's adamant that the fruit of his firm's patient efforts is arriving in plenty of time to stave off a Salesforce onslaught. When contacted, Salesforce's public relations firm, Hill & Knowlton, declined to comment, saying that it had no one available to discuss these issues. Junxure moving to the cloud amid market pressures.
That giant San Francisco-based CRM software firm, which has a market capitalization of $22 billion, has insinuated itself ever so deeply into the technological fabric of RIAs in the past couple of years. See: Schwab chooses some giant software partners, apparently with big RIAs in mind.
Schwab, Fidelity and TD Ameritrade have all hitched their wagons to the rising software star. United Capital Financial Advisers LLC, Bank of America Merrill Lynch and Morgan Stanley are also deeply ensconced.
h2. An eternity in tech years
The first beta users of Junxure will come online by late January, and the fuller release of the product is scheduled for the end of March. The first iteration will be somewhat rudimentary but CRM Software plans to follow it with a 18-month stretch when it releases a constant stream of features that will bring it to it mature form.
The time it took for Junxure to reach the cloud was not ideal, Friedman realizes.
"If I could have waved a wand, I would have had it two years ago."
But to some extent, the time of launch is deliberate. Friedman points out that he could have built a Junxure overlay onto a platform such as those of Salesforce or Microsoft. After looking at it from a variety of angles, he decided that it was critical to continue to control the advisor experience from tip to tail — even though it would add months or years to the online product's time to market. Such a time period is an eternity in technology marketing and has allowed Salesforce and Microsoft to establish a big presence among RIAs. See: Advent envisions a cloud-based world under stormy Las Vegas skies at the software giant's annual confab.
"We knew we'd take lumps for being 'late,'" Friedman says.
Apps not included
Even without any Web delivery of its software — Junxure has managed to keep itself in a favorable position in the RIA world with a sharp differentiation from Salesforce, according to Bill Winterberg, principal of FPPad.com.
"Using Salesforce is a lot like using products from Apple. Out of the box, Salesforce isn't customized for RIAs, just like Apple products don't ship with many apps installed. One either needs to customize Salesforce internally or hire a third party to add an overlay specifically tailored for RIAs (like AppCrown LLC). And Salesforce has its own version of the App Store — called the AppExchange — where any number of add-on plug-ins can be found, but only a few are applicable to RIAs."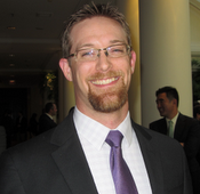 Bill Winterberg: You don't call Apple
when you have problems with your
Angry Birds app. That's the same
thing with Salesforce.
Winterberg adds: "On the support side, you don't call Apple when you have problems with your Angry Birds app. That's the same thing with Salesforce. If the CRM isn't working properly, say, with a portfolio management integration, Salesforce will direct advisors to contact the portfolio management software vendor. RIAs are on their own for training and support unless they connect with a Salesforce reseller or overlay provider who knows the RIA industry. Junxure is built by advisors for advisors, so it's ready to serve much of the needs of the average RIA right away."
'Fanatically happy clients'
Having a smaller firm like CRM Software as the ultimate backstop has its drawbacks, according to Franklin Tsung, principal of AppCrown, an overlay manager of Salesforce. See: How AppCrown got a big RIA footprint overnight by handling Salesforce implementations.
"Junxure still needs to rely on Junxure engineers to get an upgrade or extension once every few years," he says. "Unless Junxure [gets to] 10 times its [current] size, it would be impossible to imagine that it can keep up with the technical advancements made by Salesforce on a global level. This isn't a comparison of who is better, rather who is larger and has greater size and scale to invest into product innovation. United Capital, Bank of America Merrill Lynch, Morgan Stanley, TD Ameritrade, Schwab, Fidelity, have all moved to the cloud, to Salesforce specifically."
Friedman sharply disagrees with this point, based on RIA needs and the quality of the Junxure Cloud technology.
"Junxure has over 10,000 users currently across almost 1,500 firms, with a client retention rate of 96%. Junxure has a lot of fanatically happy clients. We've yet to interact with an RIA who raves about their Salesforce solution. Perhaps there are some out there, but they seem to keep fairly quiet," he says.
"This is not a technology arms race for advisors, except perhaps when you are talking about the largest [wirehouse-type] firms, where IT is driving these decisions, customized solutions are seen as a competitive advantage, budgets are huge, and large projects equals job security for IT," he adds. "For independent RIAs, deep domain-specific CRM functionality and flexibility out of the box is what leads to usage, utility, client retention etc., and these are the key success metrics where Salesforce has not shown well. That said, with Junxure Cloud release in the first quarter of next year, the technology arguments will be moot. Junxure Cloud will be based on a similarly flexible plug-in [app] model and Junxure's MVC architecture will provide clients with virtually unlimited extensibility." (MVC — Model View Controller) is an architecture that separates the representation of information from the user's interaction with it. The central idea behind MVC is code reusability and separation of concerns.
Wealth-manager driven
Friedman believes his penetration of the RIA market exceeds that of its monster rival. Junxure is used by 1,500 firms and 10,000 users. and about 66% of them are RIAs. The number of firms has approximately doubled during the past five years and all of them use the desktop software. Junxure is one of three CRM providers chosen by Schwab Advisor Services. See: Schwab shifts its strategy on its massive Intelligent Integration.
Despite being late to the cloud, Friedman says the extra time he spent getting Junxure online is going to pay off in a big way. The cloud version of Junxure literally meant starting from scratch in terms of coding, but it also required a whole world of decisions to be made before the programmers could start tapping in their squiggly lines.
"It's wealth-manager-driven," Friedman says. "I don't have to add fields — for instance, to deal with compliance issues — and add-ons that feel disconnected."
Two day jobs, no life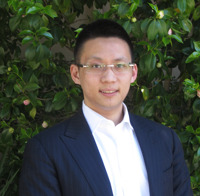 Franklin Tsung: This isn't a comparison
of who is better, rather who
is larger and has greater size
and scale to invest into product
innovation.
Junxure has been around for more than 10 years. In the same time that it's devoted itself to being a CRM, Salesforce.com (around some 13 years) has built up its platform to $3 billion in revenue. Junxure was originally just a cottage business offering the technology that Friedman was using for his own RIA. He is still co-principal of Private Ocean, which has 23 employees and $700 million of assets under management.
Friedman, 51, was founded Junxure in response to the failure of CRM providers to address RIAs specifically. The problem was that the original Junxure was too small to hire dedicated employees but too big to for its founder to get any peace.
"It was 50 clients. I had no life, no vacation." With that in mind, he and co-founder Ken Golding ramped up the business. Friedman allows that things are still a little crazy because he has, in essence, two day jobs — splitting his time between his RIA and his software firm 50-50 and typically working a 70- to 80-hour week. "It's not sustainable," Friedman says.
Salesforce.com offers a tremendous amount of user capabilities extending to prospecting, network/relationship management, household servicing and more. Its network of partners and industry specialists gives end-users substantial freedom to develop and build their own CRM that is in line with the advisors competitive advantage, Tsung says. See: As advisors flunk social media 101, CRM makers are starting to pick up the slack.
Too much assembly required?
Friedman takes issue with this view.
"The vast majority of advisory firms do not want to develop and build their own CRM solution!" he wrote in an e-mail. "Salesforce requires them to do so, and so has attempted to tilt the discussion to claim that it is a virtue of their business model. It is not — it is a huge negative for the vast majority of independent RIAs. Do RIAs want to buy their car or TV in a kit and put it together?"
But Tsung says putting together technology beats a single off-the-rack solution for bigger advisors who can afford it.
"The issue with Junxure's one-size-fits-all approach is that no one RIA firm could fit into a predefined parameter. (Note: This has been an issue for many RIA's that have used AppCrown to migrate from Junxure to the cloud). "But against the grain of IT best practices and the ethos of cloud computing, Junxure continues to stick by its 'We define your world' approach," he says.
Tsung continues: "Salesforce is a general technology platform with various customizations per user — an example of its renowned multitenancy framework and support enterprise, and RIAs' seeking to obtain a flexible IT infrastructure that will grow with them. Salesforce excels for RIA's with assets greater than $100 million."
Tech couture
Winterberg adds that there could be a perceived downside to what Junxure touts as advisor tailoring.
"Some of my RIA clients tell me Junxure's user interface frustrates them because the software tries to be all things to all advisors and has suffered "feature creep" as a result. With over 20 tabs in just one contact's screen, it can be overwhelming to try and figure out which is the right one to use to document a phone call."
Friedman addresses that criticism by saying that a client can enjoy the upside of Junxure without the downside.
"What [Winterberg] calls 'feature creep,' Junxure clients would call robust, deep-domain-specific functionality, built from the ground up for advisors, and it allows Junxure to implement a tailored configuration and user experience for advisor clients with various strategies and business models," Friedman says. "While there may be 20 tabs available on a screen, each of them may be turned on or off depending upon a client's preference — Junxure works through the configuration/customization process with each client. And all of the tabs were designed for advisors."
---
---
Mentioned in this article:
---
---
---
Matt Glessner
December 12, 2012 — 9:03 PM
Over the past few months i have been looking at all of these CRMs but have not yet made a decision. i also was drawn to grendel. i think there is a big difference between aggregation and direct feeds. it appears that i can get a direct feed which is much cleaner and easier than aggregation which is quite messy as you need a third party aggregator that pulls data from various sites through data scraping, etc. aggregation is labor intensive and to be honest a real pain. right now i have narrowed it down and will most likely go with grendel as i really like their digital filing component as well as their notes and email capture.
Dan Gleason
December 12, 2012 — 10:17 PM
We were a Junxure house for several years, and when the CEO wanted to have a CRM with a browser, we had to go with SalesForce as Junxure was still sometime away from achieving this (that was Q4 – 2010).
It was a painful transition for IT and the users, and we had to do quite a bit of custom coding to make SalesForce fit the needs of our Advisors.
At that time; we were using Junxure and Portfolio Center with a service bureau, and today we are using SalesForce and FinFolio.
The move from Portfolio Center to FinFolio was a lot less painful for us, and we are really happy with the reconciliation process that FinFolio has with the Errors and Alerts System.
Given that Junxure was a very good system with a lot of emphasis on tasking and follow-ups, I could see us taking a look at the new cloud based edition of Junxure in this coming year.
@Matt – Finfolio supports Household relationships and this was one of the deal closers for us as well. You can have multiple associations at most levels (Household, Client, Portfolio, Accounts) and report off them as detail items, or rolled up and aggregated. Also, the direct connection to Custodians with their rules based recon engine was absolutely amazing compared to everything else we analyzed (Orion, Black Diamond, Tamarac, Portfolio Center).
Mike Costellano
December 12, 2012 — 5:49 PM
Working with Schwab I have been exposed to both products by Schwab's Field Tech team. While I did not like the look and feel of either products.The direct integration was nice. Beyond that both these products were too clumsy for my staff to really endorse. I after all will not be a power user of the system.
My field technology rep did mention that many Schwab advisors had adopted Redtail CRM despite the current lack of integration with Schwab's platform. I also hold accounts with TD (where I also saw Saleforce had a presence) and TD has a very nice integration with Redtail. Price point and ease of use got my attention initially but the integration with many of my other tools sold me and my staff.
No interface is perfect. But Junxure and Salesforce just did not seem to flow which really limited our ability to take advantage of all this functionality (power) they sell you on.
I am perfectly happy with Redtail and with the savings over the previously mentioned solution I am able to apply funds to other technology. In closing, I will say these 3 CRM providers will be around for a very long time and it will be interesting as to what the future holds.
~ Mike Costellano
Mike Costellano
December 12, 2012 — 8:40 PM
@Advisor Pro.. Glanced (nothing more) at Grendel but they wanted to charge me an additional fee for Account Aggregation where Redtail was pretty much all inclusive (Mobile, Integrations, and plug n play with TD Ameritrade). I pay about $60 per month for my staff of 4 and that included a small fee to have my emails pushed into my CRM automatically.Good to know that there are options.
Brooke Southall
December 12, 2012 — 10:38 PM
Matt, Mike, Dan and AdvisorPro,
Thanks for all these comments. They all seem written in a spirit of helpfulness and humility. Choosing CRM is hard, clearly. It's literally being created and integrated before our eyes and we all interact with technology so differently.
This was driven home to me when I personally tried to switch to Apple for my laptop and just couldn't stand it. I ended up giving the computer to Frank Noto, who loves it. If I had written a review of Apple without knowing that it was, well, Apple, I would have ignorantly said it was complex and not intuitive.
Anyway, keep the thoughts coming.
Brooke
Advisor Pro
December 12, 2012 — 6:53 PM
I agree with Mike Costellano. I wasn't impressed with any of Schwab's CRM relationships. I also us other clearing firms which compliates things. If I linked with one of these clearing firms' CRMs I would have a messy time trying to manually integrate the clients I had at other firms so it went out and got my own. I used Redtail in the past and found it frustrating. I settled on a lesser known CRM called Grendelonline. They have been outstanding. Have been using them about 6 months and highly recommend!!!
Matt Glessner
December 12, 2012 — 9:06 PM
PS I didnt like how redtail didnt allow me to enter households (a couple). i had to enter each individual as a seperate client with seperate notes, filing, etc. the grendel trial allowed me to treat a married couple as a household which makes sense to me.
Henry Flagler
December 12, 2012 — 11:05 PM
Salesforce is certainly the 800-pound gorilla in the CRM space but there is something to be said for the handful of providers like Junxure, Grendel, and RedTail that are laser-focused on creating solutions that are tailor-made for the RIA community. After all, BMW and Mercedes don't sell to the masses but they do a pretty damn good job of building and selling damn fine automobile.
Friedman's shop clearly has the greatest depth of experience working with the advisory market and with the right execution can "defend the fort" against his larger rival. After all, advisors love solutions that not only "just work," but just work for them.
r siggy
January 17, 2013 — 4:59 AM
Junxure is an excellent product built for high level, high touch financial advisor firms. Salesforce is best for mass contact, sales organizations, like Merrill. We recently switched to Junxure for it's low cost, low risk, robust features out of the box. Like others have said, we did not want to become software developers to build the CRM of our dream with Salesforce, and at a cost 3x that of Junxure just for the license, not to mention the extra cost of hiring consultants. GO JUNXURE CLOUD!!!
Dan Gleason
January 17, 2013 — 6:57 PM
Having made the transition from Junxure to Salesforce in 2011, I would like to mention a few points that affected our decision at that time, and what I would say to someone considering the same today:
1. At the time of our move from Junxure to Salesforce, Junxure had not completed the transition to "Cloud based" CRM. If it had, I doubt we would have moved to Salesforce. There was quite a lot of "grumbling" here from Advisors as they really enjoyed the feature sets of Junxure, and Salesforce appeared to be lacking many features related to Tasking not to mention the anemic financial information features in the "Wealth Management Edition" of SalesForce.
2. The work required to import the data from Junxure to Salesforce required 100 man hours to complete, but the custom programming to create similar features for the Advisors in Salesforce that they enjoyed native to Junxure took us into the 1,000 hour realm. Without this custom work, I doubt Salesforce would have gained sufficient traction with our users.
3. After spending the time and energy customizing Salesforce to provide the information and features needed by our users (we went live in Q2 2011) we became aware of significant efforts being put into SalesForce by TDA (with AppCrown), Schwab, the Foster Group, and then from AppCrown on their own as they continued to build out workflow, financial data and features similar to the work we had already invested in with our in-house developers. Had we begun this adventure in Q2 2012, I am sure we would have used one or more of these solutions from the vendors listed above. If you are starting down this road now, contact one of these vendors before changing anything within Salesforce.
4. Now we are in our 27th month of our Salesforce license, and I can tell you that the dust has settled, the users are happy, and people have begun to use it as fluently as you do Outlook or Word.
Even though the above sounds like an awful lot of work, I wanted to let you know the I recently reached out to Junxure after hearing that they completed their deployment to the "Cloud", because I believe (much like the two comments above mine) that Junxure (Greg Friedman and Ken Golding) is not trying to be all things for all people. They developed Junxure to work for an RIA in the most common way that an Advisor works throughout the day. I asked to be part of a Beta here in Q2 to look at the new Junxure and work with the features. This will not be a company sponsored participation, this will just be myself and perhaps one other person doing R&D to revisit an application that was used successfully at our firm for 5 years, to see if we should consider going back to Junxure when our contract comes up for renewal at the end of 2013.
One other thought that might help someone contemplating a move; I have done three referral calls on behalf of Salesforce (they reached out to me and asked if I would speak with these firms) and of the three I talked with, only one of the firms were a good fit for Salesforce. The other two would have had a really tough time trying to make Salesforce work for them without access to any technical assistance. Since their choices were Junxure or Salesforce, I steered them towards Junxure. I just could not recommend Salesforce for anyone that does not have access to a technical person to assist them, or does not consider anyone in their firm to be a "power user" of common applications. Even though there are very nice custom apps out there from AppCrown and others today, I still believe you need to have at least one person in the firm (or a contractor) who can help you administer, and tweak Salesforce to work for you day to day.
I hope these comments help anyone else who might be thinking of walking in my footsteps. Sometimes stepping off the curb to begin a new journey can be a lot more effort and risk than you thought it would be when compared to glossy brochures and well crafted videos from the well paid marketing firms that got you thinking of making the move in the first place…