News, Vision & Voice for the Advisory Community
The rise of registered investment advisors here means the city, once viewed as a very secondary financial center to New York and the Bay Area, is coming into its own in a big way
December 11, 2012 — 6:05 AM UTC by Lisa Shidler
Brooke's Note: I wrote my case for San Francisco. See: Why the San Francisco Bay area is almost certainly the capitol of the RIA business. Dina wrote her case for New York. See: Why the slow-evolving metro New York area is still on course to be the capital of the RIA business. But our Indiana-based reporter, Lisa, said "hogwash" to all that in the way that only a Midwesterner can, and she has now laid out a better case than you might think for why Chicago is the center of the RIA world. Obama isn't an RIA yet, is he?
Visiting Chicago for the first time, one is amazed by the size, beauty and energy exploding from the City of the Big Shoulders. The massive size of Lake Michigan is always a surprise to those who assumed they could see the far shore. In so many ways, Chicago exceeds the beauty, intelligence, creativity and enthusiasm of any city in the nation — never mind the wealth.
So, it makes perfect sense that the RIA business would flourish here — in a sneaky kind of way.
While many people in the industry might not consider Chicago an RIA epicenter, its big wealth management firms, roll-ups, outsourcers, data trackers, industry associations, people power and urban grandeur are reasons enough to make people rethink their views.
On the rise
Chicago is home to stalwarts such as Morningstar Inc., the big research and technology company that holds its national conference here every year (See: Bill Gross wows advisors at Morningstar conference, but not with good news).
But some fast-rising relative newcomers are headquartered here as well: The largest turnkey asset management program, Envestnet is based here. See: Never mind Tamarac, Envestnet is getting RIAs on board with its own stand-alone software. And, HighTower Advisors LLC, a fast-assembled RIA-wirehouse hybrid is also headquartered in Chicago. See: HighTower throws open its doors to non-partner firms who want service and/or brand.
Also, the purest RIA industry association, the National Association of Personal Financial Advisors is based outside the city in Arlington Heights. See: The once under respected CFP gets a lift after Merrill Lynch and now NAPFA make it central for newbies.
No less impressively, many RIAs have set up shop in and around the Windy City, such as $2 billion Balasa Dinverno Foltz LLC, RMB Capital Management, which has more than $2 billion in assets, and Geneva Investment Management of Chicago LLC, which has more than $5 billion in assets.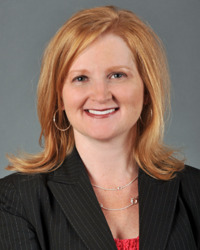 Heather Locus: We are the heart
and soul of the RIA world.

Smack dab in the middle
Many industry leaders find that Chicago is the perfect location for conferences because it's the geographical halfway point for West Coast advisors and East Coast advisors alike.
In November, Schwab Advisor Services held its giant IMPACT conference for RIAs in McCormick Place on the South Side. See: The 2012 Schwab IMPACT conference comes off with a theatrical flair. At the conference, attendees took advantage of Chicago's excellent downtown eateries and pubs. Schwab held the conference's main social event at the 3,300-foot-long Navy Pier on the shores of Lake Michigan. It's nestled in the city's Streeterville neighborhood and is known for its 148-foot high Ferris wheel.
NAPFA also holds some of its conferences here. In addition, the Center for Due Diligence, which provides research about the 401(k) industry, is based outside the city in Western Springs, Ill., also hosts well-attended conferences here. See: Big chill: Worried RIAs and other 401(k) leaders gather in Chicago in hopes of saving the goose.
Another firm focused on ultrahigh-net-worth clients in Chicago is Family Office Exchange — or FOX — which provides services for wealthy families and their advisors with research, consulting and education. Despite the lackluster economy, FOX has continued to plan an aggressive growth strategy.
Glam factor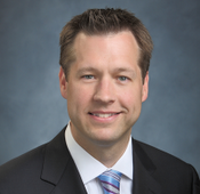 Mike Papedis: [Chicago] is a magnet
drawing talent.
Mike Papedis, managing director of national business development for HighTower, can't imagine living anywhere else. When he was a kid sitting in his living room in Des Moines, Iowa, watching WGN's Chicago Cubs games, he was awed — not necessarily by the athleticism on the field — but by the beautiful views of the city and particularly of Lake Michigan at its best. That's when he fell in love with Chicago and knew it was where he wanted to land.
"You can see the beautiful views of the lake, and even as a kid I was filled with intrigue and I knew this was a place I wanted to go. It's a magnet drawing talent to Chicago," Papedis says.
HighTower is quick to showcase the city to its own advisors — many of whom are located in other parts of the country. This year, the company pulled out the glam factor at a partners meeting bringing all of the advisors together for an upscale dinner at the Trump Tower, which also showcases those beautiful Lake Michigan views. See: What happened when HighTower assembled its RIAs at Trump Tower.
Greenspan teacher 'get'
The firm is also quick to grab talent from wirehouses' Chicago operations. In July, HighTower brought aboard a $600 million breakaway broker from Morgan Stanley. Eugene Lerner, 83, who was a former pupil of Milton Friedman and taught Alan Greenspan, decided to join HighTower in August. See: How HighTower brought an 83-year-old, $600-million breakaway broker back from the wirehouse side.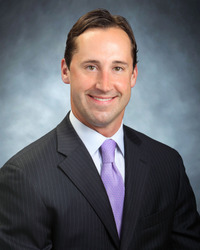 Matt Dillig is half of The
Dillig Bowen Group, a $1 billion
practice hometown team that Hightower poached
from Credit Suisse.
And HighTower was just getting started. In August, it brought over The Dillig Bowen Group. a $1 billion practice, from Credit Suisse, Members of the team were relatively young: Matt Dillig was just 36 and his partner, Ted Bowen, was 47. See: How a young, new HighTower recruit built his business to $1 billion in assets with just 30 clients.
Papedis says he liked getting to bring over two "hometown teams" and enjoyed the fact that he was able to recruit a powerhouse team without having to leave his beloved Chicago.
Papedis says that beyond the city's beauty, clients are seeking trustworthy advisors and Chicago is known for more of a Main Street appeal.
"Clients don't care about Wall Street, they care about Main Street," Papedis says. "If clients are seeking honest and trustworthy RIAs, there's no better place than the middle of the country in Chicago, where we epitomize those strengths."
Straight shooters
Another clear advantage for Chicago in the RIA arena is that Midwestern folks are known for their honesty and integrity, and clients feel they can trust someone from our part of the country more than they could someone on the East or West coasts.
"The Midwest has always been a strong bastion for RIAs," says Timothy Welsh, president of Nexus Strategy LLC. "For Midwesterners, New York and Wall Street brands have typically been met with distrust, and that has fueled the opportunity for an alternative solution: independent RIAs. Chicago, being the hub of the Midwest and a money center, is a natural geography and central location for the RIA industry to thrive."
Welsh adds that the trustworthiness factor clearly helps reel in more assets. "As a barometer, net new assets for many of the custodians was the highest on a relative basis from RIAs in the Midwest," he added.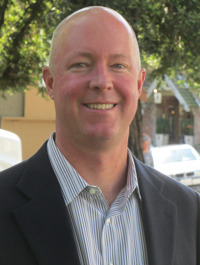 Timothy Welsh: The Midwest has always
been a strong bastion for RIAs.

In addition to being trustworthy, Midwestern individuals are also known for their humility. For instance, when asked about Chicago as a leading contender for RIAs, CFDD president Phil Chiricotti shot down the notion with his no-nonsense, brutal honesty.
"Frankly, it doesn't even make sense," he e-mailed. Then, later he conceded that Chicago clearly has a large number of RIAs and dually registered advisors but he thinks that is due in part to the city's large population. The city is the nation's third largest with about 2.7 million people.
Heather Locus, a certified public accountant and partner of Itasca, Ill.-based Balasa Dinverno Foltz, couldn't disagree more with Chiricotti.
"We are the heart and soul of the RIA world," she says.
Big RIAs and giant RIAs live here
The number of mammoth RIAs in and around Chicago back her up. A giant RIA just about 45 minutes from the city is Savant Capital Management, founded by Thomas Muldowney, which recently merged with the Monitor Group to form a giant RIA with nearly $3 billion in assets.
Some firms, even bigger than that, take on a low-key profile compared with competitors on the East and West coasts. For instance, RIABiz recently wrote about a $9 billion RIA and asset manager that has kept a low profile. Advisory Research Inc. was acquired by Piper Jaffray Cos. two years ago, and most recently opened a client liaison office in Tokyo. The decision to open an office in Japan was viewed as a bold move, especially when other large firms have bailed on that country. See: A new office in Japan? It's the latest bold move by a $9-billion RIA in Chicago that was acquired by Piper Jaffray.
A year ago, another large firm, Financial Strategy Network LLC, which manages more than $600 million in assets, made the decision to exit Raymond James Financial Services Inc. to form its own RIA with Pershing LLC. See: Big Chicago advisory firm exits Raymond James; forms its own RIA with Pershing.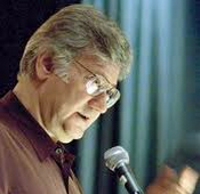 Phil Chiricotti: Frankly, [Chicago as the
RIA epicenter] doesn't even make sense.

The firm is keeping assets in custody with Pershing Advisor Solutions LLC after deciding to go out on its own. Founded in 1992, Financial Strategy Network has made massive changes in the past year, switching to a new CRM — Junxure — and replacing the investment performance software with Black Diamond Blue Sky technology platform, says founder Jim Weil. The firm has also engaged Philip Palaveev of the Ensemble Practice to assist with its long-term strategic growth plan. "There is plenty to work on to keep improving and growing our business," Weil says. See: Philip Palaveev hangs out his shingle with a new consulting model for RIAs and a money-back guarantee.
West Coast muscle
Despite its low-key ways, Chicago catches the attention from giant RIAs all over the country. Earlier this year, one West Coast firm decided to head East — at least halfway east — by poaching from Northern Trust, one of Chicago's most prominent companies with its 13,000 employees and $700 billion in assets. The $4 billion San Francisco-based RIA Presidio Group LLC enticed an 18-year Northern Trust veteran, Thomas V. Smith, to open a location in Chicago.
Smith started the office this summer and said at the time that he was eager to reignite his entrepreneurial spirit by starting up an office in Chicago. See: A giant San Francisco RIA is poaching a Northern Trust talent to create a Chicago duchy.
Chicago firm nabs Schwab star
Speaking of luring talent from the Bay Area, Chicago-based Nuveen Investments Inc. made a major move this fall, poaching Jeff Cusack, a former star at Charles Schwab and an ex-Smith Barney hotshot. See: After three RIA division heads in five years, Nuveen looks to ex-Schwab star to shift into higher gear.
The $211 billion firm, one of the giants in Chicago, is hopeful that Cusack will help jump-start its RIA channel. He is charged with expanding the investment management firm's $14 billion RIA business. The company has an aggressive plan to bring on more advisors and wants to attract them to its alternatives division. Cusack is heading up the RIA distribution and is in a newly created role as head of liquid alternatives.
Uber-wealth in Chi-town
Even though Chicago isn't known for generating oodles of wealth, giant companies clearly recognize the potential here. See: An $18-billion RIA tacks on a $24-billion U.S. Trust cast-off as the grab for UHNW magnets continues.
Last spring, BMO Financial Group (Bank of Montreal) agreed to buy top-tier investment consulting firm CTC Consulting LLC and combine it with Harris MyCFO. The Chicago-based multifamily office has more than $18 billion in assets under advisement. See: An $18-billion RIA tacks on a $24-billion U.S. Trust cast-off as the grab for UHNW magnets continues.
Speaking to RIABiz in May, Craig Rawlins, president of investment advisory services for Harris MyCFO, said, "Wealth creation is happening globally and CTC serves a number of clients outside the U.S. and BMO is a global firm."
There are also a number of other securities and investment firms and private-equity and hedge funds in Chicago and its environs:
Securities and investment firms
• Brewer Investment Group (Chicago)
• Calamos (Naperville)
• Gardner Rich & Co. (Chicago)
• OptionsXpress (Chicago)
• PTI Securities and Futures (Chicago)
• Scott Balice LLP (Chicago)
• William Blair & Co. LLC (Chicago)
Private equity and hedge funds
• Chicago Growth Partners (Chicago)
• CHS Capital LLC (Chicago)
• Citadel LLC (Chicago)
• CIVC Partners LLC (Chicago)
• Getco Inc. (Chicago)
• Grosvenor Capital Management Inc. (Chicago)
• GTCR (Chicago)
• Magnetar Capital (Evanston)
• RCP Advisors LLC (Chicago)
• TransMarket Group LLC (Chicago)
• Willis Stein & Partners (LP Chicago)
• Wind Point Partners (Chicago)
Depository institutions
• Alliant Credit Union (Chicago)
• Amalgamated Bank of Chicago (Chicago)
• BankFinancial FSB (Burr Ridge)
• BMO Harris Bank (Chicago)
• E-Loan Inc. (Rosemont)
• First Midwest Bancorp Inc. (Itasca)
• Urban Partnership Bank (Chicago)
Credit and payments
• Braintree (Chicago)
• Experian (Schaumburg)
• Feefighters (Chicago)
• HSBC Finance, a subsidiary of HSBC (Mettawa)
• SVM (Des Plaines)
• TransUnion (Chicago)
Exchanges
• Chicago Board Options Exchange (Chicago)
• Chicago Stock Exchange (Chicago)
• CME Group (Chicago)
• Nadex (Chicago)
• National Stock Exchange (Chicago)
• OneChicago (Chicago)
• U.S. Futures Exchange (Chicago)
---
Mentioned in this article:
---
---
Share your thoughts and opinions with the author or other readers.
Wendy J. Cook said:
December 11, 2012 — 6:37 PM UTC
Good golly, good overview. But let's not forget one of the heaviest and most original magnets to which most of these other forces have been drawn: The University of Chicago Booth School of Business, where modern finance was born and bred. (Proud to have been born and bred a Midwesterner along the shores of Lake Michigan myself.)
CFDD said:
December 11, 2012 — 8:43 PM UTC
Good article, but the BIG picture has been ignored. The article is sort of like discussing the home team when the dynamics of the ball game are changing. Individual workers by the millions, the wealthy and business owners are leaving anti-business states like California, Illinois and the New England area like never before. Indeed, Illinois and California are the largest source of new business for Texas. In case you have not been following this trend, note that Texas created over half of the nation's new jobs in the last decade. This trend will not only continue, but accelerate. The migration of business is the biggest and most ignored issue about to impact the financial services industry. Advisors can add major value to the economics of migration and they would be wise to focus on the growing phenomenon. To grow, advisors must follow the money, i.e., the workers, the business owners and the wealthy. For more, go to: http://www.thecfdd.com/blasts/CFDD_121210_web.html
Elmer Rich III said:
December 18, 2012 — 8:02 PM UTC
I am 4 generations Chicago and live downtown, less than a mile from where I was born. Chicago was ranked as #4 most influential financial city in the world. Behind Tokyo, NY, London. My Dad started the Chicago Bulls — pre-Jordan when the NBA was totally unglamorous!
I would argue it's the best business city in the country. NYC is very tribal. LA is all about pop culture.
Marketers also know that you can take a business concept and test it in Chicago and it can translate to either other big cities of small cities. There are more plan sponsors in the 5 state Midwest than all states west of Mississippi.
The U of Chicago bschool is getting old fashioned, narrow, right-wing, finance oriented. Theories that did not work out. Other schools have more energy and diversity of thought.
The bad part about Chicago is the food is rarely fresh and you drive two hours and you're in a feed corn field. There is NO where to go.
Brooke Southall said:
December 19, 2012 — 7:26 PM UTC
Almost a literary touch here, Elmer, with a ringing endorsement and a disclaimer about being imprisoned by grain.
Brooke
Elmer Rich III said:
December 19, 2012 — 7:43 PM UTC
It is a darn shame, but we must be truthful. Grain for livestock in fact, NOT humans! lol
---
---