News, Vision & Voice for the Advisory Community
Evercore Wealth Management is buying a firm that was on the prowl to gain scale through a purchase, then went the other way
November 9, 2012 — 3:17 AM UTC by Brooke Southall
Evercore Wealth Management LLC has entered into a definitive agreement to acquire Mt. Eden Investment Advisors LLC, a San Francisco-based wealth management firm with about $645 million in client assets.
With the deal, which will bring its assets under management to .$4.5 billion, the roll-up-like venture is pulling off a couple of coups. New York-based Evercore had a relatively small four-man West Coast office, but the purchase of the seven-partner, 19-person Mt. Eden makes it very much a budding player — in San Francisco in particular, and on the West Coast in general. Mt. Eden has a two-person office in Los Angeles and plans are in the works to expand that office substantially. Mt. Eden's average relationship size is $6 million, with a minimum of $2 million. It has 12 clients with more than $15 million each, with the largest at $60 million. Most clients fall in the $5 million to $15 million zone. See: Why the San Francisco Bay area is almost certainly the capital of the RIA business.
"The expansion of our West Coast presence is an exciting step in our continued growth as a national firm," Jeff Maurer, chief executive of Evercore Wealth Management, said in a statement. Maurer is former CEO of U.S. Trust and built Evercore's core around former colleagues from that firm. Since then he has been on an ambitious growth path that involves bringing aboard breakaways and poaching talent from other RIAs.
Origin stories
As part of the deal, Evercore named three of Mt. Eden's principals as partners — two in San Francisco and one in Los Angeles. With these additions, Evercore Wealth Management will have seven partners serving high-net-worth individuals, families and related institutions along the West Coast. Evercore Wealth Management will have a total of 25 partners across the United States. See: Evercore is looking to its future after lifting out a huge team of U.S. Trust financial advisors.
"Our new colleagues, who average more than 20 years of experience, share our conviction that private clients are best served by independent advice and an investment approach that is free from conflicts of interest," Maurer said in the statement. "The expansion of our West Coast presence is an exciting step in our continued growth as a national firm."
Keith McWilliams, a co-founder of Mt. Eden Investment Advisors, says he has been looking for ways to gain greater scale as a means of ensuring that he could pay for a "deeper" investment team. Like Evercore, Mt. Eden uses an admixture of proprietary and outside managers.
"Mt. Eden thrives on complexity," McWilliams said in an interview with RIABiz two years ago. "That's hard to scale, but it's what we love to do. We love the complexity that multiple-trust, intergenerational situations bring to us." See: Advisor spotlight: How a Schwab IMPACT award winner aims to hit $1 billion in 3-5 years.
The other reason the firms saw eye-to-eye was because they both carry remnants of legacy cultures that got thrown out when the firms were bought out. In Evercore's case, it was the culture of a pre-Schwab, pre-Bank of America U.S. Trust, and for Mt. Eden's founders, McWilliams and John Packard, it was Scudder Stevens & Clark before Zurich — and especially Deutsche Bank — exacted a measure of change. See: Evercore feasts on veterans of an elite Wells Fargo wealth management unit.
''Our formation stories are quite identical," McWilliams says. "It feels like we're going full circle back to where Scudder was."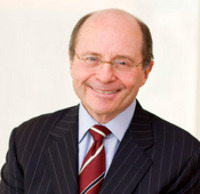 Jeff Maurer: The expansion of our
West Coast presence is an exciting
step.
The companies found that they shared other characteristics; for instance, they both use Advent Software Inc. and the same due-diligence service for investment managers. See: Advent envisions a cloud-based world under stormy Las Vegas skies at the software giant's annual confab.
Family vintage
Starting life as an investment banker, McWilliams learned the estate, trust and income tax issues by working with the family partnership. his dad was an investment counselor back in the 1950s before starting Villa Mt. Eden, a winery in Napa Valley, which he sold in the 1980s. The younger McWilliams formerly managed a family limited partnership that oversees the remaining operations of the family vineyard.
"I grew up in the wine business and ran off be an investment counselor!" he said in the earlier RIABiz interview.
Prior to co-founding Mt. Eden in 2004, McWilliams was a managing director and principal at Weiss Peck & Greer LLC, responsible for the West Coast private-client group. He has 25 years' experience in financial services, and began working with Packard at Scudder. He earned a B.A. in economics with honors from the University of California, Berkeley and an MBA from the UCLA Anderson Graduate School of Management. He holds the certified financial planner and chartered financial analyst designations, and a Series 65 license. McWilliams has served as president of the CFA Society of San Francisco and is active in many local nonprofit organizations.
Tim Barrett is a founding principal at Mt. Eden Investment Advisors, responsible for the custom core-equity investment management strategies, and is the lead portfolio manager on many of Mt. Eden's relationships. Barrett was previously a portfolio manager at Weiss Peck & Greer and at Sand Hill Advisors LLC. He received separate B.A. degrees from Cal Berkeley in political economy and German. He received an M.A. in international affairs and finance from University of California, San Diego. He holds the CFA designation.
Michael O'Brien has 25 years' experience, most recently as a senior portfolio manager and principal at Mt. Eden Investment Advisors, allocating private-client assets across core and satellite strategies. Prior to joining Mt. Eden in 2008, he served high-net-worth families at BNY Mellon Wealth Management. O'Brien received his B.S. in business administration from the University of Southern California. He holds the CFA designation and is a past president of the CFA Society of Los Angeles. He is active in nonprofit organizations in the Los Angeles area.
Advising the advisors
The transaction is expected to close in the fourth quarter. Evercore was advised in the transaction by Silver Lane Advisors LLC and Simpson Thacher & Bartlett LLP. Mt. Eden was advised by The Selig Capital Group and Shartsis Friese LLP.
Evercore Wealth Management LLC, a subsidiary of Evercore Partners Inc., serves high-net-worth individuals, families and related institutions. The firm, which was founded in November 2008, managed client assets totaling $3.8 billion as of Sept. 30. Additionally, Evercore Wealth Management offers personal trust services to its clients though Evercore Trust Co. NA, a national trust bank with $33.2 billion in assets under administration as of Sept. 30.
---
Mentioned in this article:
---
---
Share your thoughts and opinions with the author or other readers.
---