News, Vision & Voice for the Advisory Community
Recruiters are getting renewed interest from big wirehouse teams and the $125 million deal shows that breakaway brokers can realize big enterprise value in short order
November 8, 2012 — 4:53 AM UTC by Brooke Southall
Brooke's Note: When David Hou and Mark Sear first executed a brilliant breakaway from Merrill Lynch in 2008 — complete with synchronized watches and trips up and down an elevator with their team of in-the-dark associates — it was both a coup and a turning point. See: Hou-Sear team makes house calls in five states. Until that moment, the RIA business had failed to lure away a wirehouse team that enjoyed all the perks of Wall Street glory and glamour. Heck, Hou and Sear were the advisors for top wirehouse executives. I even got a glowing report from Bob McCann himself about his former underlings when I wrote about them. So what do you do as a follow-up act if you are Hou, Sear and partners? Aside from building assets from $1.7 billion to $5.5 billion in a matter of three years, they have now pulled off a very enviable deal that more than makes up for retention or signing bonuses forgone. It shows how much enterprise value can be established in such a very short time under an RIA structure. Here are some people opining on the matter — and it was all delivered, I can tell you, with a tone of respect and admiration.
The $125 million in cash — according to an SEC filing — that First Republic Bank paid for Luminous Capital has acted as a major shot of adrenaline to recruiters who poach big breakaway teams and to investment bankers and M&A specialists who sell them. See: A $5.5 billion LA-based RIA is getting purchased by First Republic Bank.
The San Francisco-based bank, trust company and wealth management firm brought one of the fastest-growing and most profitable RIAs into its fold by not only paying a multiple of earnings that harks back to 2007 days but by simply, so to speak, writing a check. Deals of this nature are likely to involve all kinds of earn-outs, equity with a no-sell period and other types of delayed gratification.
World series-class deal
Despite the size of the deal, industry observers agree that the transaction does not appear to be one-sided. Luminous partners have literally gone from serving ultrahigh-net-worth investors to being UHNW investors. And, not only did they get a big payday, but — unlike wirehouse brokers who get bonuses — the income isn't counted as W-2 salary on their tax returns. It's a capital gain that is still kindly treated by the IRS in 2012. One source says Luminous appears to have been deliberate about reaping the low tax rate and has been shopping the practice for a while.
But First Republic may have hit its own home run. It'll suddenly gain a world of high-end banking clients. It can also use Luminous as its in-house managers for, for instance, relatively unmanaged pledged assets sitting in its possession, sources say.
"It's a very attractive valuation and outside the bands we usually see," David DeVoe, chief executive of DeVoe & Company, says in response to information communicated to him from the RIABiz source. He adds that the all-cash aspect stands out all the more considering the price paid. "That can be a negotiating point, to talk down the price."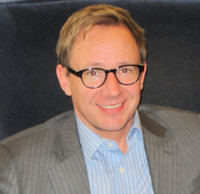 David DeVoe: It's a very attractive
valuation and outside the bands we
usually see.
Luminous Capital and First Republic declined to comment on any of the performance metrics or price information provided by these sources. First Republic did say that the partners of Luminous were signed to long-term deals, though it declined to say how long that long is. The companies affirmed, however, that the Luminous brand will stay intact — for now. It is expected to eventually be phased out.
Banking jolt
Mark Sear, CEO of Luminous Capital, says that he doesn't need a contract to make him want to continue to do his job.
"I'm 48. What am I going to do — sit on the beach? I love my clients; [serving them] is what I enjoy doing." See: Hou-Sear team applies Goldman Sachs marketing approach in second year as RIAs.
Besides the handsome deal, Sear says that he found that he had other incentives to become part of First Republic. High on the list is the immediate jolt it gives Luminous in providing banking services. "People need lending solutions, and we don't have them," he says.
Luminous has been frustrated by having to refer business to various banks and then having those banks provide second-rate service. The problem is that the clients hold Luminous partially responsible, he adds. Bringing banking services under Luminous' control with First Republic backing closes that quality gap.
'A godsend'
Though the deal appears plenty favorable to Luminous Capital and its personnel, it has also lifted the boats of RIAs and the RIA business in general, according to M&A people, platform providers to breakaways, and recruiters.
Shirl Penney, CEO of Dynasty Financial Partners LLC, counts himself among the admirers of the coup pulled off by Hou and Sear, et al.
"It's remarkable to consider they left the wirehouse model in late 2008 at the peak of the downturn and over the next four years as independent advisors leveraging the fiduciary model were able to essentially quadruple their business," he says. "This provides an interesting road map for other very large teams considering independence for any or all of those reasons."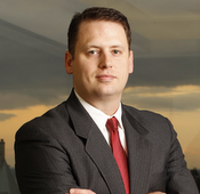 Shirl Penney: This provides an interesting
road map for other very large
teams considering independence.
As an executive at another platform provider said, not for attribution: "For us talking to breakaway brokers, this is a godsend to us. The good news, bad news for a firm like HighTower is that, good news, they can use it to value their entire business, but, bad news, the amount they pay to acquire firms could go up."
Rising tide
DeVoe says that this valuation doesn't come completely out of the clear blue sky, in the sense that valuations in general have risen to a more historically normal level during the past year. And banks in more booming times were known to pay these kinds of prices. See: M&A market reaching a new normal based on RIA-driven deals, say competing reports from Pershing, Schwab.
"It shows [valuations] may be continuing to move up, and it's a strong vote for the [RIA] business."
But the deal — even without the benefit of knowing the exact terms — had phones ringing (notwithstanding makeshift arrangements after Superstorm Sandy) at the Chester, N.J., offices of Diamond Consultants, a top recruiter of wirehouse brokers.
Mindy Diamond, principal of the firm, says she spoke, for instance, to a Merrill Lynch team leader with $15 million of production with whom she has spoken to off and on for an extended period. The issue she faces with these teams, she says, is their belief that all the landing pads of a breakaway are, at best, marginally better. The Luminous deal caught the attention of big producers as something with an aura of head-and-shoulders better.
An earlier version of this article pegged the purchase price at $200 million based on information from two industry sources. The article was changed to reflect an 8k filing made today showing a price of $125 million.
---
Mentioned in this article:
---
---
Share your thoughts and opinions with the author or other readers.
Ken Aguilar said:
November 8, 2012 — 5:39 AM UTC
A good example of what a joke it is to tax massive income at such low rates.
15% is just a ridiculously low rate on people that are über wealthy.
Elmer Rich III said:
November 8, 2012 — 7:10 PM UTC
I would argue they may have been underpaid and perhaps misled by a big check. Present value calculations are often done poorly or not at all.
Stephen Winks said:
November 8, 2012 — 9:11 PM UTC
Powerful manifestation of the value of fiduciary standing not possible in a brokerage format. Yet, to actually execute expert fiduciary counsel and make it scalable and easy to manage as a high margin business at the advisor level—extraordinary skill is inherent in the Luminous model which is not easily replicated—confirming broker reticence expressed by Mindy Diamond's clients.
As it becomes easier for brokers to legitimately achieve fiduciary standing through the democratization of the necessary enabling resources, how could brokers justify staying at a high cost low value added brokerage firm where they are not accountable or responsible for their recommendations, counter to their client's best interest.
Without the necessary enabling resources, brokers are jumping from the frying pan into the fire. With the necessary support—Luminous will be repeated time and again. Many of the alternatives out there today for brokers are simply an extrapolation of the brokerage business model. What is different here is Luminous has adopted an advisory business model, delivers and extraordinary level of counsel at an attractive margin not possible in a brokerage format. The multiple is more than justified as an operating advisory services business, while brokers are selling advice products entailing far less skill and far lower margins.
SCW
John Flynn said:
November 13, 2012 — 11:54 PM UTC
Why is it a joke that they are paying the capital gains rate and not the ordinary income rate. They invested long term in the company and through hard work, made the company grow. That is the definition of capital gains.
Just because it is a big number, doesn't mean that the rate should be higher. This is nothing but pure jealousy.
Stephen Winks said:
November 14, 2012 — 3:09 PM UTC
John,
You are missing four important points: (1) A brokerage format is inadequate for advisory services as the broker is neither accountable nor has any ongoing responsibilities for their recommendations essential for advisory services and fiduciary standing, (2) Rather than selling advisory products that minimize the role, skill and responsibility of the broker, Luminous is actually engaging the authenticated prudent processes, advance technology, work flow management and conflict management necessary to actually act in a fiduciary capacity. This is valued at four times earnings, twice what a broker, who can not act in a fiduciary capacity, commands. Luminous is not using disclosure to excuplate themselves from their fiduciary responsibilities Luminous is actually expertly fulfilling their fiducuiary duties. (3) There is nominal transferable value achieved in selling brokerage advice products for those that have ambitions of selling their practices, for two reasons (a) the relationship is with the broker limiting transferability of value to a subsequent practice buyer, and (b) the range of counsel is limited to that incorporated in the advice product, very little flexibility to deal with investors and their holdings as they are. There are a lot of IARs that have been indoctinated to believe they are advisors and have fiduciary standing when that is not the case. If arbitration proceedings were to be made public—the truth would be known. (4) The tax play is a nice angle to be valued.
No joke.
SCW
---
---