News, Vision & Voice for the Advisory Community
The San Francisco-based broker now has trading in local currencies at 12 foreign equity markets but advisors cite higher priorities elsewhere
November 6, 2012 — 4:17 AM UTC by Lisa Shidler
Brooke's Note: We hear about two schools of thought with alternative investments — that if you buy them packaged as mutual funds you get all the uncorrelated returns with the transparency of mutual funds. Others suggest such "alternatives" are milquetoast and that it subverts the entire idea of something being a true alternative. There's a similar two-schools thing going on with international investments. Some say ETFs and other vehicles made it unnecessary to invest using Euros and yen. Other say you don't get true international exposure buying in dollars. Apparently there is no more conviction about buying securities abroad in their own currency among RIAs than the rest of investors — in fact maybe less — and it explains why Schwab is taking a different approach to the issue than, say, Pershing.
Responding to what it sees as a groundswell of demand from investors for access to international markets, Charles Schwab & Co. is now giving retail investors the opportunity to trade in local currencies on 12 foreign equity markets.
Advisors, on the other hand, don't seem to share investors' appetite for global investments.
"We discussed leveraging the new Schwab Global Account with many advisors and heard clearly that other investments we're making on their behalf are bigger priorities for them," says Alison Wertheim, a spokeswoman with Schwab. "But we'll be monitoring adoption on the retail side and keep listening to advisors to see if and when it makes sense to draw on key aspects of it to build an advisor experience in the future." See: Technical challenges may push Schwab's ETF-only 401(k) plan schedule into 2014 — deferring an intriguing financial clinical trial.
Schwab pointed to a recent study in which it discovered that 73% of investors are interested in global investing and 41% will consider investing in equities on foreign exchanges in the next year. The number of foreign-equity trades among Schwab retail clients grew at a rate of 89% year-over-year from 2009 to 2011.
But, surprisingly — given a presumably higher sophistication than the average self-directed investor — this trend to more local-currency-based international trading is not one in which RIAs are participating.
Right now, Schwab's advisors have access to more than 40 foreign markets, including all of those that are available to retail investors on the new Schwab Global Account, launched in September. to make that happen, Schwab outsourced to Broadridge Financial Solutions (NYSE: BR). However, advisors will trade in U.S. dollars in client accounts rather than the local conversions in which retail investors trade.
Schwab isn't alone in not allowing local settlement in currencies, TD Ameritrade has the same philosophy, also citing low demand from advisors. Still, other custodians that allow trading in local currencies include Fidelity Institutional Wealth Services, JPMorgan, Pershing Advisor Solutions and State Street Wealth Manager Services. State Street remains one of the custodian leaders in international topics because it allows RIAs to trade in more than 100 currencies. See: State Street's semi-secret success in the RIA custody business.
Increase in demand
While Schwab may not be seeing a need from its advisors, Fidelity has seen an increase in international trading by advisors who support high-net-worth clients, says Erica Birke, vice president of public relations for Fidelity Institutional. Her firm provides access to more than 275,000 domestic and foreign securities. See: Fidelity to provide Wall Street-style access to international investments.
"Fidelity has a robust offering for clearing, custody and family-office clients providing equity trading with access to 46 countries and local settlement in 20 currencies," Birke says.
The 46 countries include Argentina, Australia, Belgium, Brazil, Singapore, Sweden, Hungary, Ireland, South Korea, Spain, Switzerland, Taiwan, Turkey, the United Kingdom and Venezuela.
The 20 currencies are the U.S., Canadian, Australian, New Zealand, Hong Kong and Singapore dollars, British pound, Czech koruna, Danish krone, Norwegian kroner,Swedish krona, euro, Israeli shekel, Japanese yen, Hungarian forint, Mexican peso, Polish zloty, South African rand, Swiss franc and Turkish lire.
20% in foreign dollars
Another custodian that maintains a strong international offering for advisors is Pershing Advisor Solutions. "We continue to have the most extensive international offering in the business," says its chief executive, Mark Tibergien. He says his firm clears and custodies in nearly 70 foreign markets in foreign ordinaries and multicurrency. Pershing has clients in more than 50 countries and this continues to grow, he added. See: Pershing clarifies how it's the un-Schwab and a far-flung crowd pours in to South Florida.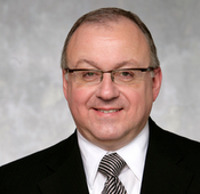 Mark Tibergien: We continue to have
the most extensive international offering in
the business.
Tibergien says the company has offices, staff and clients in Canada, Asia, Europe, Latin America and the Middle East. He also points out that 20% of the firm's business is non-dollar.
It's no surprise that Pershing also leverages its parent, the Bank of New York Mellon Corp., with its international business as well as the parent company's offices and capabilities.
"A good example of how our global reach and integration is(demonstrated by) an American advisor who is leveraging Pershing's capabilities in the U.S., Channel Islands, U.K., Israel and mainland Europe to service U.S. expats," Tibergien says.
International exposure matters
One advisory firm that feels international capability is a priority is Levitt Capital Management LLC, which manages $250 million in assets from Boca Raton, Fla. In 2008, the firm switched its custody business from Schwab to State Street. See: Robert Levitt is building a big RIA practice in Florida from France and Indonesia.
Steven Gray, chief operating officer of Levitt, says gaining access to international accounts is extraordinarily important to his firm. "We need access to various countries based on our themes and strategies. We could be in India one month and then … Singapore the next. Depending on our strategies, we need a broad base of access to various countries." See: State Street's semi-secret success in the RIA custody business.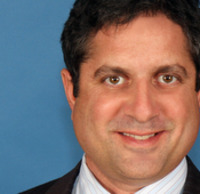 Robert Levitt: You'd think other advisors
would want some exposure outside of
the U.S. or in Europe.
He feels having local currency is important.
"We need that direct local market access. We deal with local brokers and our custodian needs to have that capacity," he adds. Gray points out that it's possible that some 60% or more of his firm's business could be in international accounts.
Gray concedes that Levitt has more of an international strategy than many RIAs, and imagines all RIAs would want at least some such exposure.
"You'd think other advisors would want some exposure outside of the U.S. or in Europe," he says. "You would think advisors would want to diversify their risk."
Just not important
But not all advisors have the type of interest in international exposure that Levitt Capital Management does, says Jeff Chiappetta, managing director of institutional trading for TD Ameritrade, who has seen interest from advisors see-saw over the years.
"Several years ago, there was more demand to trade in foreign exchanges," he says. "But a lot of that demand has gone down quite a bit." Chiappetta says, however, that his firm still listens to advisors and is happy to make changes as necessary.
"We'll tweak our offer based on advisors' demand, but right now we don't have much demand," Chiappetta says.
He adds that TD does offer one-on-one support from its dedicated trade desk and that RIAs like having a support staff available since these trades are certainly more complex.
Right now the company allows trading on 30 different countries' exchanges and typically sees larger volumes in countries such as Australia, Canada, France and Germany, Chiappetta says. The trades don't occur in those local currencies. Instead, TD's trade desk experts help oversee a conversion to U.S. dollars. Chiappetta says the number of countries actually changes frequently based on regulatory environments abroad — which often means that the cost structure fluctuates dramatically.
On average, less than 1% of TD's advisors are trading on these foreign exchanges.
"We're certainly seeing investments in foreign securities but we're seeing them through securities that trade on the U.S. markets. We have large and sophisticated advisors on our platform, and some who do trade in foreign markets," Chiappetta adds."The feedback we hear from advisors is what we have works for them. They value our expertise, and we think we're positioned to serve the larger markets. If the advisor's main business is trading global equities, that's not our main purpose. But we do quite well with large advisors who trade in foreign markets."
---
Mentioned in this article:
---
---
Share your thoughts and opinions with the author or other readers.
---