News, Vision & Voice for the Advisory Community
The former chairman claims he's being hanged on a semantic technicality, but CEO Kevin Keller repudiates the claim
November 5, 2012 — 4:58 AM UTC by Brooke Southall
The Certified Financial Planner Board of Standards Inc. and Alan Goldfarb, who resigned as its chairman last week, have agreed to part ways but they don't agree about the nature of the alleged violations that led to the split.
The Washington-based dispenser of the CFP designation accepted a resignation letter from Goldfarb on Oct. 30 after he was charged with ethics violations but, per its own rules, the CFP Board declined to disclose what it is alleging that Goldfarb did wrong.
In interviews with FinancialPlanning.com and InvestmentNews, Goldfarb denied any wrongdoing and said that the allegations relate to a technical matter involving his referring to compensation as "salary."
"I can't discuss much, since the process is confidential," he said in an e-mail to FinancialPlanning. "But I can say that the alleged violation concerns representing my compensation as 'salary,' which it is, as opposed to 'fee and commission,' since I am also the principal of an [affiliated] M&A-based broker-dealer [Weaver Tidwell Capital LLC]."
Goldfarb is director of wealth advisory services at Weaver Wealth Management, a certified public accountant firm, which has seven offices in Texas.
Just not so
But Kevin Keller, chief executive of the CFP Board, disagreed with that characterization in an e-mail to RIABiz.
"Alan Goldfarb's description of the alleged violation that is being referred for further proceedings under our disciplinary rules and procedures is not correct," he says.
Goldfarb declined to respond to an e-mail and a LinkedIn message from RIABiz asking him to respond to Keller's statement.
Instead, in its release, the CFP Board said that it became aware of broad allegations that members of its Disciplinary and Ethics Commission and other volunteers may have violated provisions of the CFP Board's Standards of Professional Conduct.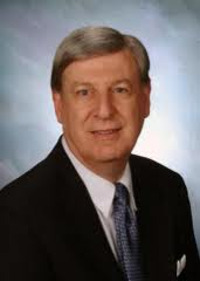 Alan Goldfarb: I can say that
the alleged violation concerns representing my
compensation as 'salary,' which it is
as opposed to 'fee and commission.'

"[A special committee comprising non-public members of the CFP Board without ties to financial industry] found sufficient merit in the allegations against Mr. Goldfarb and the two members of the [Disciplinary and Ethics Commission] to refer them for further proceedings under [the] CFP Board's disciplinary rules and procedures. When presented with the committee's findings, they decided to resign from their positions," the CFP Board said in its initial release. The names of the commission members were not released.
2012 CFP Board chairman-elect Nancy Kistner, an executive at Bank of America, U.S. Trust Private Wealth Management, was elected to fill the final two months of Goldfarb's term. Kistner, a managing director in U.S. Trust's wealth planning solutions department, will continue to head the board of directors through Dec. 31, 2013. See: CFP Board makes a raft of changes — including plans to send out press releases about CFP members who declare bankruptcy.
Getting rid of the White Hats
What is happening here is being readily compared to the August resignation of Ron Rhoades from the board of the National Association of Professional Financial Advisors as he was about to become its chairman. Rhoades quit over what many saw to be a regulation violation that amounted to little more than a technical foul. That event, added to Goldfarb's departure Friday, has led some in the industry wonder what on Earth is going on. See: Ron Rhoades: Staying on at NAPFA would have given ammunition to RIA industry foes.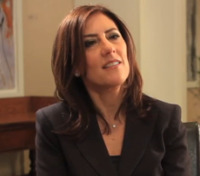 Nancy Kistner, a U.S. Trust exec,
is stepping into the void.
"Look what happened to Ron Rhoades — and he's a white hat," an executive e-mailed RIABIz. "Doing something bad [I'm not suggesting anyone did] should be dealt with accordingly, but making an example of a positive influence in the industry over a 'foot-fault' is a travesty. There is a shortage of positive influences in our industry. Let's just make damn sure we are right when we indict these people."
It's important to note that while Rhoades resigned from his appointment as NAPFA's chairman, that it was very much his call rather than NAPFA coming down on him. Virtually everyone commenting at the time indeed felt that his infraction — a late filing — was a foot-fault. It was Rhoades who disagreed, feeling that he would give too much ammunition to the Financial Industry Regulatory Authority Inc. if he stuck around. See: Before taking a self-imposed vow of silence, Ron Rhoades sounds off on the RIA industry and tells what's it's like to hit a professional wall.
---
---
Share your thoughts and opinions with the author or other readers.
---