Ed Friedman: The new proposal will curtail the "serial" movers from jumping ship every few years strictly for the check.
Brooke's Note: FINRA is not regarded as the friend of RIAs. But this proposal has the chance to be different as a variety of sources explain.
FINRA is set to consider new rules that would lift the curtain on the terms and conditions of massive payoffs made by wirehouses to convince brokers to make a lateral move from another wirehouse.
The rulemaker for stockbrokers is considering this ostensibly because brokers signing the deals may be motivated more by their own interests than those of clients — and clients may deserve to have more information at their fingertips to make that determination for themselves.
The threat of such a change has been in the wind for years but has taken on greater force now that it's on the agenda for discussion — a fact first noted by Dan Jamieson of InvestmentNews, who alertly noticed it on the agency's website on Wednesday.
That nervous feeling
The effects of such new rules are not welcome news to Mindy Diamond, president and chief executive of Diamond Consultants of Chester, N.J.
"It would be terrible," she says. "It would be imposing a change on advisors who mostly do the right thing. [Bonuses] do nothing to affect how they serve their clients."
Diamond does, however, allow that such a new reg could also have a chilling effect on her recruiting practice.
Ed Friedman, a former managing director of HighTower Advisors who recruited for that firm says the rule could have a positive effect.
"Today, I believe the vast majority of advisors make a change because they truly believe it will be better for their business and their clients. What this new proposal will do, will curtail the "serial" movers from jumping ship every few years strictly for the check.
The chill might start with client reaction to the advisor's disclosure.
"When brokers receive a recruitment bonus to jump to another firm, the conversation usually highlights the new firm's services, technology, financial strength, etc.," says Patrick J. Burns Jr., managing attorney for The Law Offices of Patrick J. Burns, Jr. PC in Beverly Hills, Calif. "If this rule were to be passed, conversations with clients would need to touch on the money a rep got for making the move and perhaps things like quotas/goals to sell proprietary products and services, and higher ticket charges and money management fees, etc,.[than firms not offering such bonuses might charge]."
Danny Sarch, principal of Leitner Sarch Consultants., says he's not picking up anxious vibes from the half dozen advisors he's spoken on the subject. Like Diamond, the prospect makes him a bit jittery about his deal flow.
He says he has spoken to about a half dozen advisors about it and they don't seem too concerned.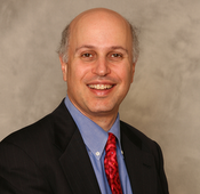 Danny Sarch: The idea of creating
wealth doesn't alarm these people.
Letting the market work
One thing Sarch points out is that the free market has a way of disseminating the bonus information without the intervention of regulators. When a broker leaves Wirehouse A to go to Wirehouse B, the brokers at Wirehouse A madly call the clients of the departing broker to convince them to stay with the firm. One line of argument they use with the client is that their broker is only making the move because of a fat bonus that he or she received. "The jilted advisor will tell them [the terms of the bonus deal]," he says.
And — at least with the high-end deals that produce the big bonuses — the clients of the brokers tend not to be shocked by or resentful of the eye-popping amounts that the bonuses represent. The reason for that is that typically the client is richer than the broker.
"The idea of creating wealth doesn't alarm these people."
Sarch adds that a broker is in the position of going to clients and assuring them that they'll put their interests first because if the clientele leaves the broker will be fired and never receive the bonus anyway.
"[The mega-bonus] comes with a contract," he says.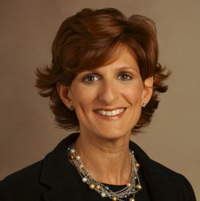 Mindy Diamond: Will the [wirehouse] firms
continue to offer eye-popping deals?
Preemptive action
Yet Diamond says the uncertainty around the rule means that certain advisors ought to consider taking action before any such rule might come into play.
"If I know I'm going to leave anyway and waiting is a roll of the dice. maybe I want to think about doing it sooner than later," she says. "Will the [wirehouse] firms continue to offer eye-popping deals?"
Boon to RIAs
One group that's almost certain to benefit from a disruptive recruiting-disclosure rule is RIAs.
"Independent advisors operating under the fiduciary standard prefer transparency and most would view this rule as a positive move to inform investors of financial arrangements," says Jon Beatty, senior vice president of Schwab Advisor Services.
Diamond agrees. Her thinking is that bonuses are pretty near a high-water mark and plenty of wirehouse brokers are still choosing independence, and this shift could only encourage it.
"If it becomes a reality, it'll be a further boon for independence," she says.
Sarch says he isn't so sure. "Breakaways are really following a calling" more than a dollar amount.
It's academic
He adds that being an RIA doesn't make you immune to clients' finding out what riches you reap in moving to another firm. For instance, Luminous Capital Holdings LLC was outed by an SEC filing made by First Republic Bank showing that it had paid $125 million in cash for the Los Angeles-based RIA. See: First Republic pays a staggering sum for Luminous Capital and shifts the breakaway and M&A games in the bargain.
One thing Sarch and Diamond agree on completely is that it's unlikely FINRA will actually take action on this issue.
"I don't think this is going to be a 2013 initiative," Diamond says. "I think the SEC and FINRA have bigger fish to fry."
Wall Street will also not have to swallow what it doesn't want, according to Friedman.
"Time will tell whether this proposal will stick. My gut tells me that the "industry" will fight it, has they have done in the past, and we will be having this same discussion three years from now when another regulatory body proposes a similar plan."
---
---
Mentioned in this article:
---
---
---