Amy Danforth: We thought there would be a pause after the election, but ... it's only intensified.
After assuming that the level of charitable donations would be down this year — a casualty of the impending fiscal cliff — executives of donor-advised funds have been pleasantly astounded to discover that donations are breaking records.
"We really started thinking: 'What's going on?' in January," says Amy Danforth, senior vice president of marketing and programs of the Fidelity Charitable Gift Fund, the nation's largest donor-advised-fund program. 'By June, we thought this was amazing. We really thought that there would be a pause button in the fall for the election, but it didn't happen. Then, we thought there would be a pause after the election, but giving didn't slow down. It's only intensified." See: Fidelity and Schwab donor-advised funds boast banner years.
In fact, Fidelity Charitable is poised to have the best year in its 21-year history. Through the third quarter, contributions to its donor-advised funds were up 63%. The firm has received $1.2 billion in donations to the donor-advised funds as of the end of the third quarter this year, up from $748 million at the end of the comparable period a year earlier. See: Fidelity Charitable courts advisor business — and competes with Schwab — by making alternative assets OK in its donor-advised fund.
As of the end of September, the company had granted out $961 million from its donor advised funda, compared with $832 million in the first nine months of 2011. By early October, the firm had surpassed $1 billion in donations — the earliest it has ever given out that much.
The news keeps getting better: Fidelity is poised to give away a record $1.4 billion by the end of the year.
Getting busy
For its part, the Schwab Charitable Fund is also on track to break records. Through October, the company had seen a nearly 75% increase in contributions year-over-year during fiscal 2013, which began July 1 — to $188 million from $107 million in the comparable period a year earlier.
"We started getting busy in the summe,r and it didn't make sense to us," says the fund's president, Kim Laughton. "It was confusing to us. We kept wondering why would charitable accounts by up so much this year. It seemed counterintuitive."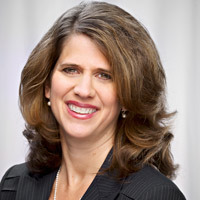 Kim Laughton: We started getting busy
in the summer, and it didn't
make sense to us.
Push-Me-Pull-You logic
The spike in donations is being attributed to a set of strange circumstances. On one hand, Fidelity officials point to a boost in consumer confidence, but there's also a negative concern of investors feeling they should donate now before taxes rise.
For instance, ultrahigh-net-worth individuals expecting taxes to rise next year may be looking to reduce the size of their estates now. In addition, investors are worried that new regulations could put a cap on deductible charitable donations, or even nix the deduction all together — leading individuals to donate before year-end.
A donor-advised fund allows donors to give their money to the funds set up by Fidelity, Schwab or others and receive an immediate tax break on the entire gift. The money is often managed or referred by RIAs. Those operating the funds then take care of giving out the money according to the donor's wishes. Individuals who donate appreciated securities to a donor-advised fund don't pay a capital gains tax because it is a charitable donation. See: Structuring to optimize tax-efficiency.
The deduction you know
On the confidence-in-the-economy side of the equation, Danforth points to a study her firm released last month of 571 Americans which showed that 81% plan to give the same or more to charity this year. The study shows that on average Americans expect to give $2,400 to charities, up from $2,100 last year. Respondents cited improved personal economic reasons for giving more including a new job, a raise or lower household expenses.
Danforth says another factor driving donations is the uncertainty about the charitable deduction. While lawmakers are hastily working to avoid the fiscal cliff, some have expressed interest in creating a cap on charitable deductions in 2012. Right now, taxpayers can donate no more than 50% of their adjusted gross income as cash donations to charities, and no more than 30% for securities.
"It's possible that a scenario could come through next year where nothing changes with the charitable deduction and taxes are raised, and it turns out it's more advantageous to donate next year. But there are people who are more comfortable with what is known rather than rolling the dice to see what happens next year," Danforth says.
Donate now, gift later
Laughton agrees, saying that the uncertainty about what will happen to the charitable deduction is causing a spike in donations. "I have considerable hope that the charitable deduction will remain," Laughton says. "But people will lobby heavily against it, and if everyone knows they can get the full deduction now as opposed to not knowing for sure next year, it makes sense to move ahead now."
Laughton also points out that while her firm has seen a huge spike in contributions to donor-advised funds, the number of grants is slightly down so far — not a huge surprise as the firm typically gets its largest grants in the fourth quarter.
Schwab's grants from July through October stood at $131 million, compared with $138 million during the first four months of fiscal 2012. Laughton also points out that the advantage of the donor-advised fund is that investors can donate the money now and choose the recipient charity at another time.
The size of Schwab's donor-advised accounts range from $5,000 to $500 million. Last year, the company reduced its grant minimum to $50 from $100 for donors who want to contribute to walkathons or make other one-time donations. See: RIAs don't get rich clients' surprising altruism says Fidelity Charitable study — and it's costing them.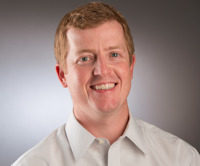 Pat Phillips: There's a lot of
debate about what would happen to
charitable donations and whether they would
go away if the deduction ended.

Much appreciated
Affluent individuals are also making donations this year to reduce their estate taxes, says Laughton. Right now, the estate tax exclusion is positioned to decrease to $1 million from $5.12 million, and affluent individuals are also expected to see higher taxes. Laughton has heard that individuals in that income range met with estate attorneys this summer and made decisions to donate this year rather than to wait.
She says some investors have also chosen to donate highly appreciated assets to charitable accounts to offset taxes from accelerating capital gains rates.
Big liquidity
Despite the X factor about taxes and the charitable deductions, one RIA says its clients tend to be steady with their donations. Pat Phillips, director of operations for Wealth Architects LLC in Mountain View, Calif., has seen a slight increase in charitable donations from clients who have had a major boost in their income this year. His firm manages about $375 million for a few hundred clients, many of who have created their own wealth.
"Our clients generally give because they're philanthropic, and they're always going to give a certain amount of money. We do have clients who are experiencing a big liquidity event this year and will have a big income year, and that will accelerate their charitable giving," he added.
He says about 10% to 20% of his firm's clients donate to charities. He says he thinks that even if the charitable deduction were capped or went away altogether, many of his clients would still donate.
"There's a lot of debate about what would happen to charitable donations and whether they would go away if the deduction ended. I don't think it would impact deductions that much. I think our clients really want to see communities thrive, and they want to give back. It's less tax-driven and more values driven."
---
---