Jay Bruce: It was obvious to me this was life-changing money.
Brooke's Note: What this article brings out is that one of the most coveted advisory markets — professional athletes — is still a green field of opportunity. It's true that advisors will find it hard to get an audience with an athlete inundated with offers. But, really, the athlete also may share a frustration about not finding a good advisor. The market is starting to organize itself and the actions of the NFL's union are a leading indicator of what's going on.
In order to protect its players from unscrupulous and incompetent advisors, the National Football League has improved its financial advisor program — a timely move as the sports-specific advisor niche starts to come into its own.
For the first time since 2009, the National Football League Players Association is taking applications from financial advisors who want to belong to the organization. Under the more stringent qualifications, advisors are no longer allowed to maintain custody of funds unless they are also a qualified custodian with the SEC. They are required to have at least eight years' experience and carry a minimum of $4 million in insurance. Most important, they have to meet the fiduciary standard, per the Investment Advisers Act of 1940. See: How 10 top groups define 'fiduciary'. See:
New and currently registered advisors and RIAs hoping to become NFLPA-certified have until this Friday, Nov. 30 to fill out the application, pay their $2,000 certification fee, and meet the new requirements. Being registered with the NFLPA also gives an advisor access to workshops and conferences on athlete issues throughout the year, which makes them better suited to serve those athletes. In the 2012 season, NFL players in aggregate will earn about $3 billion. How the NFL Players Association brought financial advisors to Florida to better marry them to its members.
"We've made some pretty significant changes," says Dana Hammonds, director of financial programs and advisor administration for the NFLPA. "We stress to the players the benefits of working with someone who is registered with us."
The overhaul was prompted by a few high-profile cases of fraud on the part of advisors registered with the NFLPA — including $20 million taken from players by Kirk Wright in 2004-'05 and Kurt Branham Barton's organization of a $50 million Ponzi scheme involving players from 2005-09.
Litigation fears
Hammonds believes that having an advisor registered with the union can set an athlete's mind at ease — particularly when so many prey on athletes.
Nevertheless, the NFLPA can't go as far as to recommend an advisor, per its 2002 no-action letter from the SEC, and athletes can certainly (and often do) find financial advisors elsewhere. Agents, however, can only recommend advisors on the registered list, and the NFL has given its approval of the program in contract negotiations. Because the NFLPA takes no responsibility for what athletes ultimately choose to do with their money, critics have said the program is no more than a basic background check that has given the OK to over 350 advisors.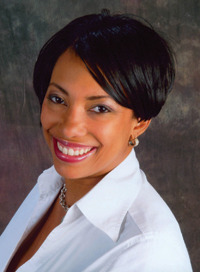 Dana Hammonds: We stress the importance
of working with someone who is
registered with us.
Even so, it might seem odd that the NFLPA is the only major professional sports league to even have something like the registration program. (It also runs a certification program, which is required for agents to be allowed to negotiate contracts with the NFL.) The main reason other sports leagues haven't done something similar, Hammonds believes, is fear of lawsuits.
They may have a point. The NFLPA and the NFL were sued by players defrauded in both the Barton and Wright cases. They are currently being sued by Vince Young, who says his advisor used his name to take out a high-interest loan. See: Why you may not be adequately covered against lawsuits.
The young and the reckless
The two major pitfalls for most professional athletes — and this goes for many celebrities — is their (often extreme) youth and the very, very large amounts of money they can make in a short period of time.
Jay Bruce, for instance, was a high school kid from a middle-class family in Beaumont, Texas, when he suddenly found himself on the fast track to life in the fast lane. His family never had much money, so when Bruce was picked in the first round of the Major League Baseball draft and given a $1.8 million signing bonus, it would have been easy for him to blow it all on fancy cars and big houses.
Certainly, plenty of other athletes have taken that route.
"It makes them prime targets for the people looking to separate them from their money," says Hammonds. "It's generally during your younger years that you make the most mistakes." And for multimillion-dollar players, those mistakes can be expensive.
Bruce knew he could either be smart with it or he could be very, very stupid. Luckily, he knew enough to realize that he needed professional guidance to properly handle his new wealth.
"It was obvious to me this was life-changing money," says Bruce, 25, a right fielder for the Cincinnati Reds. "But, it could be not that much money just as quickly." Bruce feels he made a few mistakes trading in his car every year, but nothing that will affect his financial well-being in the long term.
No margin for error
Because players often make the bulk of their lifetime earnings during a relatively short time period, an advisor has to work with them to make it last. "When you're younger, you want everything," says Bruce. The difference is that most high school seniors can't afford to buy a new car every year. After you sign a MLB contract, though, that's a different story. "Now, you're in a situation where you can."
With the average NFL career spanning just 3.5 years, says Hammonds, "they really don't have a lot of room for error during that time period."
Bruce agrees. "There are 40-plus years after you're done playing when everyone else is still earning money."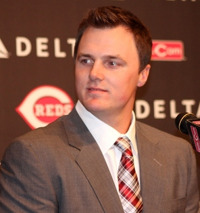 Jay Bruce: When you're younger, you
want everything.
Getting smart
Players, though, are starting to get away from what Hammonds calls a "locker room mentality." The prevalence of high-profile cases of athletes going bankrupt and shows such as ESPN's "Broke" have brought the excessive spending and poor choices to the forefront of many athletes' minds. See: Why an ESPN sportscaster and comedian turned in his blazer to join a Los Angeles RIA — and why the firm took a chance on him.
They're becoming increasingly aware that investing in a friend's car-washing business may not be a wise financial move — especially not when every friend wants something, says Jason Cole, whose New York-based RIA, Abacus Wealth Partners LLC, with $850 million AUM, has a dozen NFL and National Basketball Association clients. And, he says, he's been seeing a decrease in the number of one-off arrangements with friends.
"Players, most that are listening, are becoming more conservative," says Cole.
One of the main ways most of those athletes are dealing with those issues is to find a financial advisor who specializes in their clientele — and ask a lot of questions.
Eager pupils
Bruce's first financial advisor, whom he found through references and after talking to other athletes, used to simply give him a monthly allowance and tell him not to worry about the rest. But, in 2007, he decided that that wasn't going to cut it. He needed to know more about his finances and start making well-informed choices.
"I didn't feel like I was learning," Bruce says. So he signed on with Jake Bond, an advisor at True Capital Management LLC, a $300 million RIA focused on sports and entertainment clients. See: How a $5-billion RIA is using a client's legendary Rolodex to build a sports practice.
Now, he and Bond talk about four — this is not a misprint — times a week. Bruce will ask questions, run business proposals by Bond, and get his advice on financial issues, so that later in life he'll be better prepared to find those answers himself.
"The things I have learned financially have been from Jake," says Bruce. "I know more about finances than I thought possible."
Since the market crash particularly, says Cole, players have had an attitude shift and want to be sure they're not caught unaware. A big part of his practice is giving them an immersion course in finances.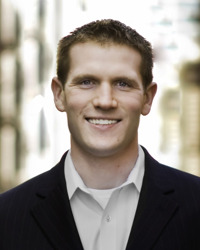 Jake Bond: The standard should be,
you start off assuming they want
more information.
"They want to be educated," says Cole.
"The standard should be, you start off assuming they want more information," says Bond.
Sports specific
Even granting the wisdom of having an advisor, which one to choose poses an entirely different dilemma. Traditionally, there's been a disconnect between the vast marketplace of athletes and entertainers who need financial guidance and the large number of financial advisors who could offer that expertise. As a result, many athletes have ended up in the hands of hucksters and ill-informed acquaintances.
But, with a growing number of RIAs specializing in athlete finance, more and more players are demanding qualified and knowledgeable advisors who aren't afraid of providing some hands-on financial education. And, the number of RIAs hoping to serve that demand is on the rise. See: How the NFL Players Association brought financial advisors to Florida to better marry them to its members.
True Capital is on the rise as well. This month, the firm added its fifth advisor with the hire of Lori Forthmann as a vice president. Forthmann, a 14-year veteran of Westmount Asset Management Inc. and Bank of America Merrill Lynch, brings with her a long list of NFL clients and contacts. She sits on the board of directors of Seattle Seahawks' head coach Pete Carroll's nonprofit organization, A Better L.A., as well as on the board for Fam 1st Family Foundation, founded by Marshawn Lynch and Josh Johnson.
Among Forthmann's credentials is registration with the NFLPA's financial advisor program. While being registered with the union, which verifies that the advisor meets certain standards, doesn't necessarily help win business, says Heather Goodman, president of True Capital, it can be valuable "from a credibility standpoint." And, it can be valuable in helping players understand what they should be looking for in an advisor.
For Forthmann, the move was appealing because it brings her into an RIA with a specific expertise in serving professional athletes and their needs. "She was in an RIA that wasn't focused on sports," says Goodman.
Ball's in their court
Goodman knows whereof she speaks. At Smith Barney, she started building a book of business that had more than a handful of athletes. But, even as she was getting to know athletes, agents, and managers, she didn't feel the company really allowed her to focus on them. See: A hockey star went from being a Merrill Lynch client to a Merrill Lynch advisor to the latest Merrill Lynch breakaway.
One of the biggest issues for these clients, she says, is budgeting and cash flow, but many of the banking aspects of her work simply don't mesh at a wirehouse. See: Constellation Wealth Advisors nabs a major rainmaker.
So, in 2006, she and Doug Raetz left all their non-athlete clients behind and co-founded True Capital to serve a "void in the marketplace for athletes particularly." Now, it serves mostly MLB and NBA athletes, as well as some NFL players, professional golfers and Nascar drivers. About 85% to 90% of True Capital's clients are sports or entertainment celebrities, and it also serves about two dozen other high-net-worth individuals.
Others had the same idea. CSI Capital Management, a $1.5 billion AUM firm just down the block from True Capital in San Francisco, built up such a successful sports management practice that it was bought in mid-2011 by SunTrust Banks Inc. SunTrust has said it is hoping to expand its sports and entertainment arm. See: How being a $19-billion family office roll-up owned by a bank finally caught up with GenSpring.
Goodman has doubts about whether CSI can continue to thrive as a unit of a unit of SunTrust.
"It's early to see how they'll accomplish that in a large bank infrastructure," says Goodman.
How to win that business
There is no shortage of people wanting to serve professional athletes. Often it can be lucrative for advisors because of a willingness to pay healthy fees for concierge services and because of a large tax and accounting business with athletes required to file in multiple states. And, plenty of advisors are interested in the business for less wholesome reasons. There is no shortage of people who want to advise athletes because of the excitement and cash flow involved. But there is still a shortage of qualified people wanting to serve athletes well and fairly.
"The bigger issue is the vetting process" of advisors, says Hammonds.
Cole says that increasingly, it's less important to athletes to have a big-name advisor, and they rely heavily on referrals from other players or teammates who have been in a similar situation. They're also starting to realize the need for a separation of services between their managers, agents, and advisors.
"You have to have someone that you trust," says Bruce. It's important, he says, to have an advisor who "understands the life of an athlete."
Often, understanding the life of an athlete can be more detail-oriented than all the big-picture talk about long-term planning and education.
Loans and loss leaders
"The life of a professional athlete is very hectic," says Goodman. Recognizing that, True Capital charges an annual fee, depending on the type of work, to take care of plenty of concierge services, from moving players across the country to helping them take out home loans. "Every financial transaction in their lives, we handle."
Though the firm charges a decent amount on the concierge services (and 1% on assets), moving someone across country is a "loss leader," says Goodman. But, it's that kind of understanding that she thinks gives the firm sports and celebrity experience. "We believe it's worth the effort and time," she says.
Similarly, Cole is working on ways to get athletes credit from nontraditional sources, because sky-high interest rates were becoming a problem for his clients, who often have different kinds of financial guarantees than most people looking for loans. They asked, he answered.
And, if you really want athlete business, you should be prepared to answer questions and answer more questions. For these athletes, information is what they're missing — not money.
"The more you know, the better off you'll be," says Bruce.
---
Related Moves
November 27, 2021 – 12:57 AM
---
---
---