Joe Duran: We really think our next wave of growth will be to open offices around the country with our retail brand.
Brooke's Note: Joe Duran has been talking about brands like Zappos, Apple, McDonald's and Starbucks for years. But we've been insistent on saying his company still had not morphed away from its label as a roll-up because most of what we saw it do was deals. If Duran gnashed his teeth a bit in the past year, we now know that it's partially because he had a very un-roll-up-like card up his sleeve that he wasn't prepared to reveal quite yet. Now he is — and it looks pretty cool.
In a decided shift toward organic growth, United Capital Financial Advisers LLC will begin to establish de novo branch offices and people them with employees trained methodically for a common language of service and culture.
To support that effort, it has opened a sleek new 20,000-square-foot Dallas training center whose operations are modeled after McDonald's famed Hamburger University. The success of the burger franchise is largely attributed to the management expertise and service ethic instilled in this setting.
The Hamburger campus is 130,000 square feet and houses 13 teaching rooms, a 300 seat auditorium, 12 interactive education team rooms and three kitchen labs. The Hamburger University has19 full-time professors and 5,000 students graduate annually and it has 270,000 alumni.
United Capital, famously known for acquiring firms, has long maintained that it intended to borrow practices from other industries to create the first true wealth management company. See: Joe Duran lays out his latest case for why wirehouses — and classic RIAs — risk losing out to a coming oligopoly of new-model holistic firms.
Money and mouth
This development at the Newport Beach Calif.-based company seems to bear that out.
"We're putting our money where our mouth is," says chief executive Joe Duran, pointing out that the company didn't get venture capital money for this investment, but instead dipped into his firm's own cash to build it.
United Capital has $14 billion in assets under advisement and $6 billion under management, has but it may start to look a lot less like a roll-up and more like a wealth management behemoth. The firm has 40 offices nationwide.
The training center will be run by Stephanie Bogan, former CEO of (now defunct) Quantuvis Consulting. See: Joe Duran inks deals with two top RIA executive talents after United Capital hits a 'roadblock'. Under construction for the last eight months, the plant is designed as a state-of-the-art advice, training and marketing hub for the national firm with a university feel. The new "campus" features an "Honest Conversations" lounge where advisors can work with their clients in a soothing setting,
In addition to the training center, a unit composed of planning executives will help advisors across the country deliver advice in a way that can be delivered consistently and on a broad scale.
The center also will serve as a base to expand lead generation. It opened in October.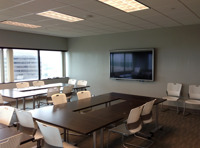 A classroom in the new facility.

"It's a great hub, and we have very talented people," Duran says. Adding to that talent pool, United Capital is in the process of hiring. Once the group is built out, Duran envisions about 77 employees involved with training, 10 to 15 in the advice group and about 17 to 20 in telemarketing. See: How RIAs like Aspiriant and United Capital are working to put financial planning back at the center of financial planning firms.
Our way the right way
Even though the advisors who join United Capital are seasoned professionals, Duran says it's important that they receive training on how things are done at United Capital. He used another national chain, Starbucks, as an example.
"Just because someone knows how to make coffee doesn't mean they know how to make coffee the Starbucks way," he says. "We've added 80 new people and we need to show them how United Capital does things and what the client experience should look like. It's nice to have an area where we can bring them that's built like a campus with a university style."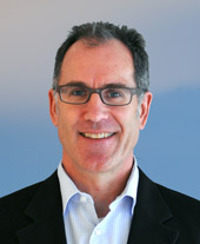 Dan Inveen: I suspect that with
the Dallas facility they will be
leveraging the expertise and resources acquired
from the firm's purchase of Peak

The Starbucks analogy rings true to Ryan Shanks, founder and CEO of Finetooth Consulting LLC. He thinks that now that United Capital grown so rapidly the firm is poised for the next stage. "I think they're trying to spread the institutionalized model," he says. "Whenever I think of them, I always think of them as the Starbucks model because no matter where you are the experience is the same."
"We really think our next wave of growth will be to open offices around the country with our retail brand," says Duran. "We've added quite a few folks who have been in the business for 10 or 15 years who may not have a very large base of clients. We are going to show them how to do things the United Capital Way and put in retail marketing strategies. Now, that we have a much stronger brand, we're not going to be doing as much acquisitions."
The addition of the new Dallas center is a significant move for United Capital, says Dan Inveen, managing principal of FA Insight LLC.
"United Capital has long held ambitions to establish a national brand, and the new training facility appears to be an innovative way to help enforce this. Centralized training will help to enhance service consistency throughout the United Capital network. Centralizing operational functions will help make their advisors more efficient in servicing and attracting more clients."
Inveen believes United Capital is exploiting the strengths of a fairly recent acquisition.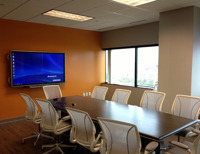 Meeting room: Dallas as Baristaville
"I suspect that with the Dallas facility they will be leveraging the expertise and resources acquired from the firm's purchase of Peak [Capital Financial Services LLC], drawing from Peak's call center and experience in lead generation," he says. See: United Capital extracts a 40-employee, mega-growth team from LPL.
The new center could provide a more cost-effective way of servicing the mass-affluent market, helping those clients' assets grow to the size where they can be referred out to the branch affiliates.
'Incredible commitment'
According to Shanks, many wirehouses reps and advisors from other channels will be attracted to this opportunity.
It has [the potential to be a] phenomenal opportunity, he says. "Now, that they've got solid footprints across the country they've got the ability to have the branding. To invest in a facility of this size in Dallas, it shows an incredible commitment to education and the planning process."
---
Related Moves
January 15, 2020 – 2:42 AM
---
November 8, 2019 – 4:52 AM
---
---
---
Mentioned in this article:
FA Match
Consulting Firm, Specialized Breakaway Service, Recruiter
Top Executive: Ryan Shanks
---
---
---
Elmer Rich III
November 28, 2012 — 7:44 PM
Distribution. The more points of sale the better. For B2C buisneses. This is the McDonald's model. Hope it works.
Is money management a B2C business?
I actually used to work at ad agency that did McDonald's famous advertising. A lot of the success was the input of the very active and engaged group of franchise owners. They really run the company. It is a very flat, distributed model.
We are glad to see any new business growth model being tried. If it were my time and money I would extensively test market prior but that is not part of our financial services culture. That's how McDonald's does it — bottom up — not top down.
Still, everyone has different shareholders and key stakeholders to impress. At McDonald's it's the franchisees.