Elisse Walter wants a "harmonized" fiduciary standard and is set to serve as the agency's leader until late in 2013
Brooke's Note: When the world has a million problems, there is the temptation to cut corners by checking boxes rather than thinking things through. FINRA, on its face, is an easy box to check and it looks like President Obama has done just that — most likely with little briefing on the issues — by his selection of Elisse Walter. Mr. President, in case you're reading this: Yes, FINRA promises to impose a higher fiduciary standard on thousands of brokers but the likely effect is to lower the standard on RIAs, and confuse consumers about the differences in the bargain. It's a bit like harmonizing the standard between doctors and chiropractors to bring up the standards of the back-snappers. If you're serious about cleaning up the American financial system, it needs to start with the fiduciary care applied to the assets of individuals.This pro-FINRA approach is not going to get it done.
President Barack Obama has tapped SEC commissioner Elisse B. Walter as chairman of the Securities and Exchange Commission — a move that has industry leaders apprehensive that she will follow her predecessor's lead in championing the SRO proposal that is an anathema to so many advisors.
Walter, 62, replaces current Chairman Mary Schapiro, 57, who will end her tumultuous tenure at the agency on Dec. 14. Walter, a Democrat, was appointed to the SEC in 2008 by President George W. Bush. (Since she is already on the commission, she can serve as chairman without congressional approval until Schapiro's term expires late next year.) Before that, she was a senior official at the Financial Industry Regulatory Authority Inc., serving under Schapiro, who held the top spot at FINRA before she became SEC chairman in January 2009.
Still on the 'to do' list
Walter will assume leadership of the SEC at a critical time for RIAs, with questions about the appropriate fiduciary standard for financial advisors and whether there will be a self-regulatory organization for RIAs still up in the air. At SIFMA's annual meeting last month, Schapiro gave a speech with a valedictory flavor, touting her accomplishments and making the case that her agency has turned itself around.
In the Q&A that followed, however, Schapiro made a point of saying that on the top of her still-to-do list was crafting and implementing a uniform fiduciary standard for RIAs and broker-dealers. "We'll get it done," she said. See: "See: New York conference: SIFMA wants members to be like RIAs — minus the same rules of accountability.
Skip Schweiss of TD Ameritrade believes all signs point to Walter carrying on Schapiro's work. "As we know, Elisse Walter is also a FINRA alum, and appears to hold strong views in favor of imposing a self-regulatory organization such as FINRA on investment advisory firms."
"[Walter] has been an outspoken advocate favoring an SRO for investment advisers and expressed disappointment that Dodd-Frank did not include SRO provisions. She also filed a separate statement when the SEC staff issued its Dodd-Frank Section 914 report in January 2011 and essentially argued that the report did not list [enough of the] benefits of an SRO," Tittsworth said. "She also has expressed strong support for 'harmonizing' broker-dealer and investment adviser rules, including a 'harmonized' fiduciary standard." See: Nine threats to the RIA business and how they can be avoided.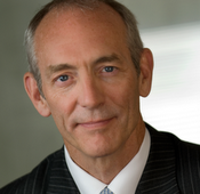 David Tittsworth: [Walter] has been an
outspoken advocate favoring an SRO for
investment advisers.
Of the same mind
"They were together at the SEC in the late 1980s and early 1990s and they were together at FINRA. They've shared some of the same life experiences and they probably share a lot of the same views on regulation. Even if she's only in it for a year, she can really hit the ground running. she knows every issue very well."
For her part, Schapiro recused herself on issues pertaining to the SRO controversy because of her former involvement with FINRA.
Walter, however, has been outspoken about her push for an SRO to oversee fee-based advisors.
"She makes no bones about it all," Thompson says. "I think she'll continue with her support."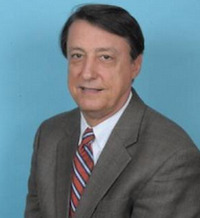 Duane Thompson: [Walter] makes no
bones about [her support for an
SRO].
Seal of approval
This appointment means that RIAs can expect even more of a push on the SRO topic, says Brian Hamburger, founder and managing director of MarketCounsel LLC.
Hamburger says he wishes that the administration had chosen someone who was more open-minded about these topics or someone outside of government who has more understanding of the industry.
"I think this appointment is really unfortunate because the Obama administration could have used this appointment to choose a more open commissioner who would really analyze the SRO issue," Hamburger says. "While [Walter's] service to the SEC has been exemplary, when we are looking for folks in leadership roles, I think it needs to be people who have an understanding of how the industry works and the real issues of investors."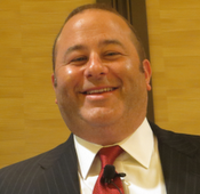 Brian Hamburger: The Obama administration could
have used this appointment to choose
a more open commissioner who would
really analyze the SRO issue.
Sallie at bat?
Obama will need to nominate a permanent successor to Schapiro before her term ends. News stories have suggested that Mary John Miller, a top Treasury official and former director of fixed income at T. Rowe Price Group Inc., is a possible candidate, as is former Merrill Lynch head Sallie Krawcheck. In fact, Bloomberg wasted no time in lobbying for Krawcheck. Sallie Krawcheck would be a better choice
But picking someone like Krawcheck would have involved more-extensive hearings, industry leaders say.
"I think this appointment was to fill the seat with the least amount of challenge involved," says Knut A. Rostad, president of The Institute for the Fiduciary. "When the White House heard that Chairman Schapiro wanted to leave, they wanted to find the most efficient way to fill this position. The White House has a lot of appointments right now, such as secretary of state. I suspect the White House doesn't even know how long Elisse Walter will be in this position."
Schapiro's legacy

Mary Schapiro: Over the past four
years we have brought a record
number of enforcement actions [and] engaged
in one of the busiest rule-making
periods.
In today's release, the SEC pointed to several changes under Schapiro's tenure, including its newly implemented whistle-blower program as well as efforts to strengthen regulation of asset-backed securities and requiring advisors to hedge funds and other private funds to register and be subject to SEC rules. See: Old foes in the fiduciary debate join new battle to sway SEC's six-month study.
"It has been an incredibly rewarding experience to work with so many dedicated SEC staff who strive every day to protect investors and ensure our markets operate with integrity," Schapiro said in the statement. "Over the past four years we have brought a record number of enforcement actions, engaged in one of the busiest rule-making periods and gained greater authority from Congress to better fulfill our mission."
Schapiro previously served as a commissioner at the SEC from 1988 to 1994. She was appointed by President Ronald Reagan, reappointed by President George H.W. Bush in 1989, and named acting chairman by President Bill Clinton in 1993. She left the SEC when President Clinton appointed her as chairman of the Commodity Futures Trading Commission, where she served until 1996, with Walter as her general counsel. Schapiro is the only person to have ever served as chairman of both the SEC and CFTC.
---
---
Mentioned in this article:
---
---
---