Mike Paulus: We're not just a Black Diamond replacement for RIAs.
Brooke's Note: It took nearly three decades for Black Diamond to disrupt Advent Software. It's only taken about three years for Addepar to take a stab at doing the same to Black Diamond. Here is an article worthy of this big potential development in RIA technology from Kelly O'Mara. If you have any interest in RIA technology, you will want to read this.
Addepar a tech company looking to revolutionize the wealth management business, is moving ahead with its plans for financial technology domination. The startup, which to date has a little over $50 billion in assets on its platform, is now turning its attention to RIAs and is beginning to roll out a sales and marketing force to bring in the big clients. See: Addepar means to be the only technology platform RIAs will ever need — and has MIT minds and PayPal money to back it up.
Mike Paulus, the 25-year-old president of Addepar founded in 2009, says the company has "dozens" of clients, primarily institutional investors and large family offices — most with some kind of connection to early investors or Addepar founders. Prominent RIA Iconiq, which serves Facebook executives, was, reportedly, an early beta-tester for Addepar and a client. See: How the Facebook IPO is creating the mother of all RIAs, Iconiq, and what an in-your-face it is for Wall Street.
Now, Paulus says Addepar is gearing up with new hires to go after more "high-end RIAs, multifamily offices and single-family offices with institutional-style needs."
And, at least one advisor, who chose Addepar for his new firm after using Black Diamond and Advent Software Inc., believes that once the company is completely publicly available and really makes a sales push, it'll be hard for RIAs to say no.
"They will be a force to be reckoned with," says Jon Porter, chief executive of Three Bell Capital LLC, a Menlo Park, Calif.-based firm with around $200 million in assets. Once Addepar is fully rolled-out and in the marketplace it will be "completely disruptive," he says.
The Addepar difference
For Porter, Addepar's techhnology platform is a "huge difference" from any other platform out there.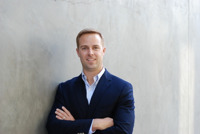 Jon Porter: They will be a
force to be reckoned with.
Previously, he used Black Diamond for portfolio reporting in combination with Junxure for CRM, while his partner, Eric Patterson, used Advent. A year ago, when they left their former firms to found Three Bell, a client suggested they look at Addepar. The client was an early investor in Addepar and wanted their opinion.
After demoing it, they signed up immediately to use the technology platform. Within Addepar, Porter says, the firm gets its portfolio reporting, the ability to do more analysis within that reporting, a CRM, and a secure file and document storage and management system — all in one. And, he says, it's better than the best alternatives of each of those categories.
"Black Diamond was the best thing out there," says Porter. "Without question, Addepar has already surpassed all of those."
One of the things Porter likes best about the system is that the portfolio reporting was built from the ground up to be integrated with the CRM, instead of having different vendors for different technologies, which makes it flow more easily for advisors and clients.
That, combined with better integration of the data from the custodians, makes it easy for advisors to do instantaneous analysis and generate reports at the push of a button. And, what Addepar clients can do at the push of a button is just about anything, Porter and Patterson say.
"A lot of what we're seeing is people are looking at us in comparison to Black Diamond or Advent," says Adam Lawrence, Addepar's director of operations.
People at Advent Software, which owns Black Diamond, however, say they haven't lost any current clients to the up-and-comer and are constantly improving their products, adding features that advisors actually want. See: How Black Diamond is faring as a unit of Advent Software.
"Our advisory business is healthy and growing and we continue to add new clients," says Amanda Diamondstein-Cieplinska, senior manager of public relations for Advent and Black Diamond. See: How Advent plans to make money with purchase of 'break-even' Black Diamond.
All in the coding
To give an example of why he prefers Addepar, Porter points out that custodians don't embed cost basis info into their API file, which then means that software companies have to employ screen scrapes to pull the cost basis data off the custodian's site.
(To read the rest of the article, click for page 2)
---
---
---
---
Mike Golaszewski
December 4, 2012 — 3:52 AM
Contrary to what is stated in this article, Black Diamond's platform is already designed to look at transaction effects rather than the transactions themselves. This is exactly how our system was designed over eight years ago! However, we don't stop there. Properly accounting for these transaction effects is exactly why data reconciliation with custodial sources is so incredibly important—a detail that wasn't overlooked by TrustFort LLC's Atindra Barura but one that was not adequately explored in this article. Black Diamond has designed numerous systems to reconcile and audit transaction effects to custodial data but we also employ an army of operations and servicing personnel to ensure accuracy.
It's also noteworthy to point out that custodians like Schwab, Fidelity, Pershing and others began including cost basis information in their data files starting in 2012, mainly in response to Congressional legislation as well as demand from their advisor clients. All portfolio management system vendors are able to benefit from this inclusion; in fact, Black Diamond now provides the option to automatically synchronize cost basis information to the custodial record when a high-quality source is provided to us. This allows us to ensure accuracy and consistency of critically important (certainly not mundane!) items like tax-related reporting.
Respectfully,
Michael Golaszewski
Head of Platform Development & Engineering
Black Diamond—an independent business unit of Advent Software, Inc.
Brooke Southall
November 27, 2012 — 12:55 AM
Guys,
Feel free to reach me directly on the pagination. Obviously, we're not big fans of it here or we would have used it before. Bottom line: we plan to use it on long, heavily researched pieces — as a means of paying for that level of in-depth reporting.
thanks for caring,
Brooke
Peter Giza
November 27, 2012 — 12:30 AM
Ditto here on the pagination
Bill Winterberg
November 26, 2012 — 7:00 PM
Brooke,
Please consider removing the pagination split in your latest columns.
From <a href="http://www.slate.com/articles/technology/technology/2012/10/website_pagination_stories_should_load_into_a_single_page_every_time_.html" rel="nofollow">Slate</a>: "In the long run, unfriendly design isn't going to help websites win new adherents, and winning new readers is the whole point of being a website."
J L. Livermore
December 4, 2012 — 4:42 AM
Mr. Southhall,
l am of the opinion that this transaction code dilemma underscores the fact that a room full of neurons and testosterone (apologies to the women minority in software development) cannot replace gray hair and experience. Information held within the hallowed halls of custodians is protected and not privy to any single person making acquisition at that information tricky at best.
Perhaps Adepar should consider pilfering talent from Advent – who knows?
JLL
George
December 7, 2012 — 8:14 PM
Transaction effects have long been used and for Addepar to claim they are on the forefront of effects is ridiculous and irresponsible of you to print.
http://alimix.uz/user/g2uovqnc2/
Reduces weight- These that have received a pounds and desire to get rid of more excess fat of their lethargic system also fulfill their drive by normally consuming the apple cider vinegar.
http://www.wadecraiggroup.com/_vti_inf.html
Believe it or not, the earliest e-book dates back to 1971 throughout the Gutenberg Venture. Michael Hart was doing work over a desktop prototype for your proposed notebook personal computer called the Dynabook.