Manisha Thakor: The purpose of money is to bring serenity, calm and joy to your life
Brooke's Note: There's a risk run by a financial professional whose start-up has as much of an aura of yoga studio as wealth management firm. Maybe you're downplaying business because you don't have a firm-enough grasp of it. But when you have an MBA and a world of big-firm experience to back it up then you're Manisha Thakor and you may be breaking ground in an area — women's investing — where precious little inroads have ever been made.
Manisha Thakor didn't take the most direct route to becoming an investment advisor. Thakor, who is a Harvard MBA and serves on the national board of the Girls Scouts and on the advisory boards of Feminist.com and The Op-Ed Project, needed a lesson from Oprah and a push from friends to launch MoneyZen Wealth Management, which is still in its first 30 days of business and has $12 million in assets.
In 2009, after working in corporate finance on Wall Street for 15 years, Thakor stepped back to focus on and combine her two passions: women and finance. She wrote articles on the subject and made TV appearances for a few years, giving lessons on financial education, specifically what women should know about money. See: A Harvard MBA takes her team from a $3-billion Boston RIA to join a $29-billion RIA based in Baltimore.
It wasn't until three friends in a row — all female professionals with a few million in assets who felt they were being ignored by traditional wealth management firms — approached her earlier this year about managing their money that she thought about starting her own, female-focused firm. See: Advisor Spotlight: Diane Pearson is building Legend Financial with sensitivity to women.
Thakor, who peppers her conversation with TV references, jokes that it was like Oprah always says about how you take heed when life taps you on the shoulder a third time. In Thakor's case, the first two women, whom she originally told that she doesn't do money management anymore, was the universe nudging her in that direction. And, then, when the third woman approached her, she couldn't ignore the message anymore.
"Then, the universe slams you on the head," she says.
A Zen approach
It's hard not to notice that Thakor's frame of reference is different from that of other financial advisors — after all her practice is called MoneyZen. She says a lot of women are put off by traditional advisors' male attitude, including some of the aggressive and dominating words they use. That, she says, is all wrong for many clients, both women and men, who want to understand why certain decisions are being made with their money and who want to achieve certain life goals, not just increase their portfolios.
"The purpose of money is to bring serenity, calm, and joy to your life," says Thakor. "Outperforming the market is not what matters most."
To that end, Thakor tries to explore the relationships with her clients and understand what they want. Indeed, when she characterizes conversations with clients she sounds more like a therapist than a financial advisor. See: In what may be a first, an RIA brings on a psychologist as a financial planner.
"I start with questions people never expect a planner to ask you," she says. Much of her client profiling comes from MoneyQuotient, a system of questions and client evaluations. See: FPA Retreat 2012 shines spotlight on the emotional and psychological dynamics between advisor and client.
As an example she cites a successful woman who wanted to take more risk with her portfolio, but felt a sense of anxiety about doing so. Traditionally, most advisors would simply mark that woman as non-risk-tolerant and put her in a lower-risk portfolio. Instead, by discussing the root of her anxiety, advisor and client discovered the best solution to helping the client stomach the volatility: keeping a larger amount of cash on hand and put the rest of the portfolio in a higher-risk strategy.
Guilty pleasures
Thakor has chosen to focus on women and families in the $1 million to $10 million range who she believes are often overlooked by traditional RIAs. "It's a lot of money, but it's not a lot of money." Right now, she says, she has one male client and a half dozen women and families. See: Why women just aren't buying what financial advisors are selling.
She also believes that throughout her career — as an analyst, portfolio manager, and executive for institutional money management firms like SG Warburg, Atalanta/Sosnoff Capital Corp, Fayez Sarofim & Co. and Sands Capital Management — she has connected better with women than with men. And, for someone who lists her favorite guilty pleasures (dark chocolate peppermint Jo-Jos) and inspirational female icons (Coco Chanel and Georgia O'Keefe) on her website, a personal connection is important.
On a client's first $2 million she charges 100 basis points. The fee on the next $3 million is charged at 80 basis points, and on in a graduated scale to 40 basis points for assets over $10 million — all clearly laid out in her brochure.
Human Swiss army knife
MoneyZen is comprised of Thakor, working out of her office in Santa Fe, NM, and three other women running back-office operations and financial planning administrative support services out of their homes in Chapel Hill, N.C., Richmond, Va., and Falls Church, Va.
Flexibility for working moms is an important issue for many women, and it was something Thakor took to heart in setting up shop. The three women she hired were all women she had worked with before and who were looking for an arrangement that allowed them to continue to raise their kids — all told eight kids under eight-years-old among the three. She's done this using a "virtual, paperless, location-independent practice," she says.
That means she operates out of Santa Fe but her "portfolio and operations ninja" lives in Chapel Hill, while her "human Swiss Army knife" lives in Falls Church. Those, by the way, are their official titles on Thakor's website, but, their jobs appear to cover routine operations, planning and strategy functions.)
She runs her virtual office with the help of The BAM Alliance, a collective of 130 fee-only, passive wealth management firms that provide some back- and mid-office support, fixed income capabilities, portfolio reporting, and research resources. See: Buckingham Asset Management creates a structure with Focus Financial that enables it to roll-up the 120 RIAs that entrust it with $13 billion of DFA TAMP assets.
'Hope over sanity'
Being a virtual office, she's also heavily reliant on a wealth of technologies, from her CRM provider, Redtail Technology, to client reports from MindJet to a newsletter manager, Mail Chimp. See: Review: How Redtail got hot fast among RIAs and how it plans to leapfrog itself.
Although in her previous life Thakor was an active manager, she's "completely done a 180." Study after study argues that very few active managers outperform the market and it's nearly impossible to predict. "It's the triumph of hope over sanity," says Thakor.
For funds, Thakor uses DFA, Vanguard, and Bridgeway. She custodies at Schwab Advisor Services and Fidelity Institutional Wealth Services.
Pink it and shrink it

Kim Dellarocca: It's not enough to
have a few pink pens and
pink folders.
There may be a market for Thakor's particular brand of advising, but analysts and other RIAs caution that focusing on women as a group can be tricky as women have as wide a variety of issues as men. See: How to market to women: Don't.
"Women are not a niche, they're a major demographic," says Kim Dellarocca, the global head of segment marketing and practice management at Pershing. There's a tendency towards "bucketing women as all having the same challenges," she says, when in fact they're half the population and different issues. See: Why women just aren't buying what financial advisors are selling.
As Blair Hodgson duQuesnay, a young female advisor at Ferro Financial in Louisiana puts it: "The only thing that all women have in common is that we're not men." For an article about then-Hodgson, see: Next-gen advisor breaks the standard RIA mold to grow with her young clientele — many with $100,000 or less of assets.
Dellarocca acknowledges that "there is a need for financial professionals to improve the way they serve women investors." There's particularly a tendency to assume the man is the head of the household and leave women out of conversations. With women living longer than their partners, that often means they're looking for a new advisor after a death or divorce — one who will really serve their needs. To do that, advisors have to do more than say they're serving women.
"It's not enough to have a few pink pens and pink folders," says Dellarocca.
What women want
Thakor says that's not a problem for her. "I don't want pink on my money either," she jokes.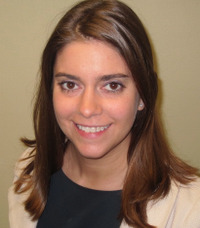 Blair duQuesnay: The only thing that
all women have in common is
that we're not men.
What women — and men — really do want, says Thakor, is clear explanations and knowledge about what is happening and why. And advisors who are willing to answer questions honestly. "I want [my advisor] to tell me 'I don't know'," says Thakor.
"We don't need more information. We need more financial wisdom," she says. See: Forget their reputation; rich women are more fearless investors than supposed.
Kathy Fish, who runs a women-focused practice, Fish and Associates, in Memphis, Tenn., agrees that "women want to be educated and not talked down to." Fish was recently referred to a widow who had inherited $2 million. When that woman met with another male advisor she was considering and asked him questions about his strategy, she was told: 'don't worry about it, I'll take care of you.' Needless to say, Fish says, that man didn't get the job.
"Most woman don't accumulate money for the sake of having money, they want security and a plan to help them meet their goals," says Fish.
To get to that, Thakor's "straightforward, plain English" resonates and could be a boon for her in connecting with clients, says DeQuesnay.
And, once an advisor has onboarded women clients, "they make great clients," says Dellarocca, because they often give referrals, are relationship-focused, and in it for the long-term.
The American Dream
When Thakor was 11-years-old, her dad, who emigrated to the U.S. from India, taught her how to work his HP 12C. She would input her babysitting money and allowance and calculate her retirement.
"I just got hooked on it," she says.
When she went on to Harvard Business School, after attending Wellesley College and Oxford University, women's issues and financial literacy were two areas she continued to work in. She had a "wonderful, traditional career," she says. And, she made a decent amount of money.
"I did very well, lived the American Dream," says Thakor.
But, even when she hit the numbers for the amount of money she wanted to save, she still had the same angst and stress and plenty of the same problems, she says. She was both grateful for the opportunities she'd been given, and she wanted to help other women with the same lessons she'd learned.
"Earning and saving a large chunk of money alone doesn't buy you happiness," says Thakor.
---
---
Mentioned in this article:
---
---
---
Brian Lauzon
November 26, 2012 — 9:28 PM
Congratulations again, Manisha!