News, Vision & Voice for the Advisory Community
With 45,517 followers on LinkedIn alone the ex-wirehouse exec is using a first-person voice to reinvent herself and expand her sphere of influence, observers say
November 2, 2012 — 4:30 AM UTC by Dina Hampton
Brooke's Note: LinkedIn has been sending column-like pieces written by Sallie Krawcheck to my mailbox. I asked Dina Hampton to have a look because they broached touchy topics and the ex-Merrill and Smith Barney advisory chief was impressively honest. My thought is that it's only a matter of time before Krawcheck, her progressive bent emerging, becomes among the biggest 'breakaways' of all.
It's testimony to Sallie Krawcheck's star appeal that a year after her ouster Bank of America, her career moves — or lack thereof — are closely scrutinized by the financial advisory community. But Krawcheck has used those months of technical unemployment to cultivate a distinct and intimate online voice that may, industry watchers say, deftly position her for her next move. See: What to make of Sallie Krawcheck's emergence as a Twitter-sphere celebrity.
A case in point is a recent post on LinkedIn — where she commands 45,517 followers — speculating about why women in corporate America have stalled in their climb to the executive suite. In the item, she cites statistics showing that the percentage of women in CEO roles (3%) and women in senior executive spots (about 15%) have not moved for several years. See: Advisor Tested: How LinkedIn can truly build your business and not just feed your ego.
Making up hard to do
"It's not necessarily always the big things," Krawcheck wrote in an Oct. 11 post. "It can also be the little things. Let me give you one little example: Hair and make-up. I have woken up earlier than my husband almost every day since we have been married. And one important reason is that, every morning, I do my hair and make-up…. At just 15 minutes a day…that equals an hour and 15 minutes a week…5 hours a month…and 60 hours a year…. And this is before I have shaved my legs, plucked my eyebrows, gotten my hair cut and styled, etc. etc. etc…..or even before I get to the kids….or attended any pretend-like-they're-not-mandatory-but-we-know-they-are women's diversity groups at work. (No, please don't recommend that I forgo the hair and make-up, because research has shown that well-groomed people get ahead. So that would be a false economy.)"
In the post, Krawcheck also derides the cottage industry that has sprung up to help women who feel mired in middle management, specifically "executive coaches to help women navigate the workplace to best-selling books on how to ask for a raise."
Just say no to testosterone
The post provoked an animated chorus of response — more than 200 and counting — that did not always divide neatly along gender lines.
But another women posted: "Oh, for crap's sake. I'm a woman! Why, on Earth!, would I want to produce more testosterone. I don't want to be a man. I don't want to be like a man. I certainly don't want to have to behave, dress, or look like a man to get promoted."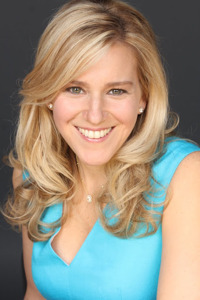 Dorie Fein Rosenbrand: One of my
favorite things about Sallie is that
she was [always] willing to
be open about herself personally.
Men wrote in to support Krawcheck's post but there were other offerings from men who, in 1970s parlance, would have been labeled male chauvinist pigs.
"Sallie, Here's a hint…real men don't like or want to compete with women. We, I guess I just gave away my position, are used to competing for women," one such wrote. "Besides it's not a fair competition on soooo many levels. Just enjoy your life and being a woman, on soooo many levels! "
'I love this post!'
One woman who knew Krawcheck when she was a Smith Barney executive thought her comments were dead on.
"I love this post!" says Dorie Fain Rosenbrand, head of the RIA "&Wealth Partners" headquartered in New York City and Baltimore. See: Dorie Rosenband's post-maternity return to Smith Barney shocked her into becoming a RIA.
"I've been thinking that the [stalled] statistics [about women in top corporate jobs] speak more to the fact that women don't want the traditionally male career path," she says, observing that she's had remarkable success hiring women advisors who were returning to the job market after having children.
"They are super-motivated and wicked smart," Fain Rosenbrand says, adding that what's most important to these women is not necessarily climbing the corporate ladder but having flexible working conditions and caring deeply about the work they do.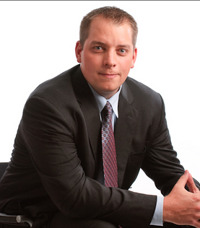 Joe Anthony: She has gone from
being seen as a sharp mind
within wealth management/banking to a thought
leader and business titan.
The fact that Krawcheck has spent the last year reinventing herself as a online personality and is speaking out so frankly on a number of issues comes as no surprise to Fain Rosenbrand.
"One of my favorite things about Sallie is that she was [always] willing to be open about herself personally. It's uncommon — especially with women at the top of the heap."
Flights of fancy
Whether or not that's been a deliberate strategy on Krawcheck's part is unknown but industry observers say it may well be a savvy move.
"With the fiscal cliff looming and the wirehouse model in flux, it's a smart time to have a career time-out," says Joe Anthony of Gregory FCA Communications in Ardmore, Pa., and it's an even smarter move to use that time to create a personal online brand that reaches audiences beyond the financial services industry, he says.
"For Sallie, her involvement in social media has broadened her footprint to where more people are recognizing her beyond the financial services space. ... [Online] she's able to combine ongoing narratives with momentary flights of fancy. If she was still at Bank of America she would not be able to speak so freely. She has gone from being seen as a sharp mind within wealth management/banking to a thought leader and business titan." See: 9 things to know about the 'truth' concerning RIA use of social media.
Krawcheck did not respond to a request to comment for this article.
Eminently relatable
Of course, the flip side of such frankness is that it may damage her prospects in the financial services industry.
"It's always risky in the sense that you're saying what other people think and don't say, says Fain Rosenbrand.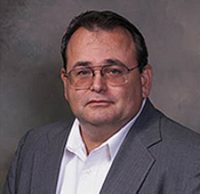 Fred St. Laurent: Sallie is a
force of nature.
But Anthony believes that Krawcheck is creating a new paradigm.
"She has used social media to defrock herself of the corporate cliché spokesperson role. I think if she aspires to be a CEO or serve again in another senior level capacity, this more relatable positioning will serve her well."
Recruiter, and long-time Krawcheck observer, Fred St. Laurent, wholeheartedly supports the sentiments in Krawcheck's post, particularly the bit about the "predatory nature of "How To" books and coaches — especially those who look to make money off the unemployed." See: Sallie Krawcheck, A Recruiter's Nightmare.
St. Laurent, who has heard rumors that Krawcheck may be leaning toward the RIA model in her next career incarnation, thinks her distinctive online voice can only help her.
"Sallie is a force of nature and I am happy to see her sharing her opinions," he says. See: Six things to consider when reading Sallie Krawcheck's comments in interviews.
---
Mentioned in this article:
---
---
Share your thoughts and opinions with the author or other readers.
http://www.nidex.com/574-3.html said:
November 24, 2013 — 7:45 AM UTC
ted until eventually now. Nowadys, you actually don't have to stress about intending to European countries to obtain a Gucci totes. You simply won't http://www.nidex.com/574-3.html ought to hang on Brand new gals baggage income when you get into a holiday. Simply you may need Sallie Krawcheck talks tough — and with disarming openness — online about the glass ceiling and lip gloss | RIABiz to complete is usually probabl.
---
---