News, Vision & Voice for the Advisory Community
With this co-creation of a de facto ISO-9000 for succession plans, smaller RIAs may have more options and metrics on the back end
November 13, 2012 — 7:07 AM UTC by Kelly O'Mara
A little less than a year ago, Rudy Adolf, founder and chief executive of Focus Financial, flew to St. Louis to hear an idea that Adam Birenbaum, CEO of Buckingham Asset Management, a $4.5 billion Focus partner firm, had for acquiring potentially hundreds of new firms — and, at the same time, solving the succession problem that continues to stymie the industry. See: Buckingham expedites turnkey 401(k) strategy by buying a fellow DFA TAMP.
Now, Focus Financial Partners LLC is rolling out that idea: a patent-pending succession program, Focus Succession Solution, that will allow advisors to sign on with a Focus partner firm.
"We have the solution here to what is probably the biggest problem in the industry," says Adolf.
Exercising your options
Here's how it works: A smaller RIA or advisor goes through a self-assessment process and signs on with one of the Focus firms — at which point a price as a multiplier of revenue will be agreed upon. The small RIA, which would most likely be without buyers otherwise, then has a contract giving it the option to sell to that Focus firm when it chooses.
In the meantime, the RIA goes through an annual certification verifying that it is succession-ready and prepared for the transition. See: What exactly the CEOs of HighTower, Focus Financial and Dynasty Financial revealed when they shared a stage in Las Vegas.
In that way, neither the RIA nor its clients need to worry about the future. After going through that whole process, on the other hand, the RIA could always choose to not exercise the option, simply selling to another firm or handing its practice over to heirs. See: Roll-up-like deals back on the rise in first quarter as RIAs look for succession plans.
"It is in many ways much like an insurance policy," says Birenbaum. Ron Carson has unveiled a program with a similar concept. See: Ron Carson launches roll-up/TAMP-like venture with Envestnet, TD Ameritrade and Advizent as puzzle pieces.
Getting ramped up
Already St. Louis-based Buckingham has taken advantage of this program, signing on CLM Capital Management, a $35 million RIA based in Sanford, Maine. CLM has simply signed the agreement, but has not yet exercised its option to sell to Buckingham, says Birenbaum, instead planning to exercise the sale option and complete the transition to Buckingham in five to seven years.
"They wanted to have this back-up in place," says Birenbaum.
That may be beneficial to CLM's peace of mind, but it also has obvious benefits for Buckingham. Signing on RIAs looking for succession plans is a way for a Focus partner firm to "grow our business," says Birenbaum, and "potentially even gain talent."
Where better?
While the contract is made directly with a Focus partner firm, such as Buckingham, leads come from both the partner firm and from Focus. Birenbaum says that Buckingham will be actively approaching RIAs and smaller firms it feels would be a good fit. But, it will also get referrals from Focus, which will act like a "funnel," he says. As advisors come to the roll-up looking for a succession plan, they will be referred to one of the Focus firms that best matches their needs based on geography, investment strategy, service model, average client size and client niche.
Buckingham has another huge advantage with this plan. Buckingham Asset Management Advisor Services, a branch of Buckingham, serves as a turnkey asset management program with outsourced services for about 120 advisors worth another $13 billion. Those advisors are some of the first firms to which Buckingham is offering this succession program, hoping to acquire these firms as their principals retire and leave the industry.
"That's a natural base for us to proactively go after," says Birenbaum. "What better place for them than with their current partner?"
Buckingham has been on a roll lately, acquiring six firms in the last two years, including a profitable merger in Silicon Valley. See: Why sudden wealth at Facebook is gushing into a $17-billion RIA and triggered a merger of two DFA giants. "We're just getting ramped up," says Birenbaum.
First among equals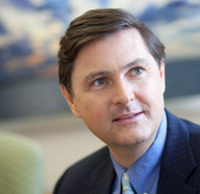 Rudy Adolf: There's really nobody in
the industry but us who can
create this type of solution.
Any firm could come along and buy up smaller RIAs one-by-one, but there are a couple things that Adolf thinks are going to make this program different and more successful.
"There's really nobody in the industry but us who can create this type of solution," says Adolf.
First, he says, "anybody can apply to participate," but upon application they have to go through an analysis of their state of affairs. That diagnostic, FIRST (Focus Index of Readiness for Succession and Transition), evaluates how prepared a firm is for a transition and, essentially, whether it would be a good acquisition. It evaluates five areas, including the client base, staffing and infrastructure.
Adolf emphasizes that Focus will work only with firms that are a good fit and don't have any issues such as regulatory challenges. But, the FIRST evaluation is also the tool that firms will use to certify their preparedness annually after they sign on with a Focus firm. See: Focus Financial gets its first beachhead in HighTower's backyard — buying an exhibit-A organic-growth RIA with a hankering to go inorganic.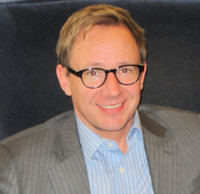 David DeVoe: Seemingly, Focus is the
first.
One-offs hard to do
The certification is the second major difference, Adolf says, and something that those RIAs will be able to advertise to clients in order to assure them of their long-term viability.
Most importantly, however, New York-based Focus, which has more than $52 billion in assets among its partner firms, has the scale, resources, and capital to enact a large number of very small transactions. Focus will extend the capital to its partner firms in order to do the acquisition once the option to buy has been exercised. The returns on that capital will, then, ultimately make the money back for Focus, who owns a portion of the cash flow of each of its partner firms.
Since Birenbaum approached Focus with the idea, the firm has spent the last year creating template forms and intake processes to make these acquisitions run smoothly — something it has experience with.
"Unless you know how to do M&A and transition portfolios and take care of all the details very efficiently," says Adolf, it can become an overwhelming and time-intensive challenge. "One-offs are very difficult to do."
Focus the first
David DeVoe, of DeVoe & Co., agrees that the value Focus brings is its national footprint, its acquisition experience, and its large amounts of capital. Perhaps the biggest factor in Focus' success is simply that it thought of it first.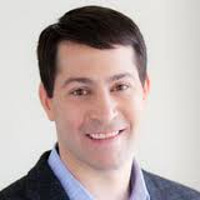 Focus managing director Michael Paley will
be rolling out the initiative at
IMPACT this week.
"Seemingly, Focus is the first," DeVoe says, to roll out this kind of large-scale systematized succession program. "The major components are in place," he says.
Once up and running, the whole process will be overseen by Michael Paley, managing director at Focus, who will also be rolling out the program at Schwab's IMPACT conference this week. See: RIAs reveal their M&A war stories with 200 Schwab IMPACT attendees.
"Focus really brought the resources on how to execute this thing," says Birenbaum. "They put all the pieces together."
No ties that bind
The only downside for the Focus partner firms is that they could go through all the work of signing on a firm, meeting with them yearly, and then see them opt not to exercise their sell option, or sell to a different company.
Birenbaum says he takes the optimistic view that it's not a lot of upfront work, but "ongoing conversations with someone who might merge with you." If an RIA decides to go with a different succession plan and not exercise its option to sell to the Focus partner firm, then the partner firm, such as Buckingham, simply has right of first refusal, he says.
DeVoe says the fact that the seller can simply choose someone else or never exercise its option to sell is just "the nature of these types of transactions."
For the potential tuck-ins, the downside is that the price the Focus firms are offering may, understandably, be lower than what they could get elsewhere, because it comes with a guarantee. (It also might not be lower, says DeVoe, since pricing depends on a variety of factors.) Because the RIAs looking for succession plans can always explore other buyers, the Focus contract simply "establishes a floor," says Birenbaum.
The price agreed on is "very transparent and simple," says Adolf, based on some multiple of revenue negotiated at the signing of the contract. If that revenue goes up or down, then the price would go up or down accordingly. That way, if there's an emergency or unexpected death, the family need not worry about negotiating, because a price and plan are already in place.
The Focus program may not end up being the best succession plan for every RIA, but it can be a back-up plan for any RIA.
"It's a new and unique opportunity for exiting advisors to explore," says DeVoe. But, he adds, there's no reason not to sign a deal with a Focus partner if it makes sense and, at the same time, look at other succession plans. "It wouldn't be inappropriate to do both."
Mini-Focuses
One thing everyone can agree on is that the industry needs some kind of large-scale, innovative solution to the succession problem. More than 70% of RIAs, says DeVoe, don't have a written succession plan. "There's a huge number of firms who need help," says Birenbaum. See: Favorite succession plan of RIAs remains the same: none at all.
When Birenbaum thought up the idea, he realized it didn't make sense for these firms to sell directly to Focus, because then there would still be continuity problems after retirement. But, it did make sense for a larger Focus partner firm to step in.
"We can practically act like mini-Focuses," Birenbaum says of the large Focus partner firms. The Focus firms, he says, can "provide solutions [to other RIAs] like Focus provides for them.
How many solutions is Birenbaum going to provide? Enough that he hopes eventually he may have to bring on a full-time person to deal with managing all these succession contracts.
No limits
"As many as we can find like-minded quality firms," says Birenbaum. "We're not going to put a limit on this."
Birenbaum's thinking seems without limit these days as he goes after deals big and small.
---
Mentioned in this article:
---
---
Share your thoughts and opinions with the author or other readers.
http://iland.ru/user/j2fdpmbp9/ said:
June 26, 2014 — 7:12 AM UTC
In the event the particular composition is concluded, it is time to offer and embellish to match the concept which somebody have selected. Accessorize the specific playhouse outdoors the actual <b>1</b> in addition to inside of. You can't maybe make full use of a correct sailing bed home with offered a Jolly Roger, for in order to illustrate.
http://jandjbigyard.com/contactus.php said:
June 26, 2014 — 8:38 AM UTC
Many youthful gals are impressed through the favourite anecdotes they usually would like to look like princesses. I've to confess that prolonged dresses are great for searching much like a diva. They're able to deliver a wonderful impression pertaining to your individuality. Each of the youthful women must opt for special designs though contemplating the . Some remarkable patterns of cocktail clothing can fit your body completely.Guideline Addition Describes When Publish-Op Irritation Management Is acceptable
---
---