News, Vision & Voice for the Advisory Community
New franchises are hitting asset goals and five more franchises are in the hopper for launch
November 12, 2012 — 9:46 PM UTC by Lisa Shidler
Brooke's Note: One thing about Schwab — it doesn't necessarily come screaming out of the gates when it launches an effort. Exhibit A is its Schwab Intelligent integration effort. Exhibit B is the RIA-Stands-for-You marketing effort. Exhibit C is the franchise program. But just when think it might never work or that Schwab has quietly put it out to pasture, there are signs of real progress done well. We have articles on A and B coming down the pike. And here is the latest on C. Maybe the best parts of the Schwab franchise successes are the names, places the Grateful Dead might mention in a song, of the towns where these franchises are popping up — places like Dripping Springs, Mequon and Terre Haute.
After a slow start and a period of quiet, Charles Schwab & Co. has opened nine independent franchises in eight months and intends to open another five or six by the end of the year. See: Why Schwab is embracing a franchise-like strategy to fast-forward branch growth.
The independent franchise effort came to light last week when it was learned that Jeff Carney, who was head of the Schwab branch system, had left the company earlier this month. Andrew Salesky took his place and will continue to oversee the franchises until a permanent replacement can be named. See: Without much ado, Schwab is set to put ex-Fidelity star in charge of its branch system.
Hiccup
Despite the staffing shuffle at Schwab, the independent franchises are still very much on track under the leadership of Salesky, who is the permanent head of the company-owned branch network and the interim leader of the franchise program, says Schwab spokesperson Mike Cianfrocca says. See: The 10 most influential figures in the RIA business going into 2012.
Schwab launched its big franchise program in February 2011 and while the efforts started off slowly, it now has locations open in Nashua, NH; Mequon Wis.; Windermere Fla.; Citrus Park Fla.; Dripping Springs Texas.; Salem Ore.; Southampton NY; Terre Haute, Ind.; and McKinney, Texas. See: And they're off! Schwab opens the doors to its first independent franchise … in New Hampshire.
Deliberate speed
"[Salesky] is still very engaged in keeping things on track until we name a permanent franchise head, which is the plan," Cianfrocca says. "Regarding who we are looking for to manage franchise locations, we continue to focus on quality over quantity. We are looking for candidates who are committed to providing excellent client service and who also have proven their ability to grow assets."
The company intends to open five or six more locations by the end of the year, but declined to list the locations at this time.
Choosy
"We're very pleased with the results of the program. Net new asset figures are quite strong from the branches that have been open for at least a few months. This continues to be an exciting opportunity for us to broaden our footprint. Frankly, we could be growing the program faster, but we are being very deliberate," Cianfrocca says.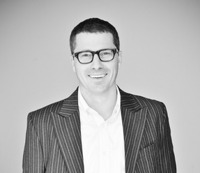 Ryan Shanks: The momentum should continue.

He declined to specify assets amount but as one of its requirements, Schwab requires branch leaders to gather $10 million in net-new assets each year. In addition, startup costs for advisors range from $46,650 to $109,910 including a franchise fee, which ranges from $25,000 to $50,000. Schwab takes a share of revenue and also charges franchisees other fees such as rent and technology charges.
Ryan Shanks of Finetooth Consulting says that the executive changes shouldn't be harmful to Schwab's franchise efforts over the long haul.
"He's got a team handling onboarding process. I think after awhile the momentum should continue," Shanks says.
Not on the radar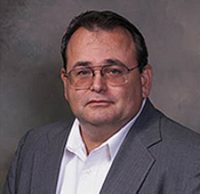 Fred St. Laurent: They don't seem
to be making any big announcements.

But another Industry recruiter, Fred St. Laurent of Knightsbridge Advisors questions how quickly the effort is growing. "I haven't seen any new announcements and they don't seem to be making any big announcements," St. Laurent says. See: What one recruiter learned about Schwab's franchises after talking to Mary.
Halfway house for advisors
When the initiative was first announced, industry leaders questioned whether this venture would be seen as a threat to RIAs and it's still soon to see to say, Shanks says. But he feels the company has shown the industry another model for advisors who don't want to be completely independent yet are seeking some services from a company. See: Are Schwab's independent branches an opportunity or a threat to RIAs?.
"It's one thing to have a concept and another to be in the market," Shanks says. "They've proven it can succeed. This is a good alternative for advisors who don't want to start a company on their own because they get encouragement and back-office support."
---
Mentioned in this article:
---
---
Share your thoughts and opinions with the author or other readers.
http://blog.saotome-dental.com/archives/51900340.h said:
June 26, 2014 — 9:07 AM UTC
At the time we've just pointed out, the failure of people flats to marketplace poses a selected diploma of problem if this includes locating them. A person key motive why they do not easily advertise from our media is that they will not choose to attract while in the incorrect variety of men and women and thus are fairly, geared up to debate credit rating difficulties about the situation-by-situation basis discreetly. They are also petrified of losing their status and as a consequence leading high quality tenants. Also, present tenants may perhaps decrease to resume their lease contracts when they suspect the "quality" through the flats is decreasing.
http://www.ocean-techsupply.com/page5.php said:
June 26, 2014 — 10:31 AM UTC
While using the support of robust amazon . com engineering and Amazon . com webstore design it is possible to source your own custom manufactured, the prime top quality eCommerce retailer.
---
---