The 10 things Morgan, Merrill, UBS and Wells Fargo could do if they really, really wanted to stem the RIA tide
Advisors are happy to hand over the blueprint to wirehouses because they're certain the firms are too fainthearted to execute it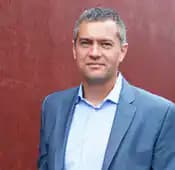 Philip Palaveev: Wirehouses would be wise to explore the opportunity to brand the teams alongside the national brand and to create compensation structures that give team captains control over the hiring and compensation of their team members.
---
---
Mentioned in this article:
---
---
---
John H
October 9, 2012 — 6:53 AM
What NOT to do:
Actually give a detailed fee breakdown with a total that sums up: wirehouse FA fee, commissions, loads & redemption fees, sub-advised mutual fund fees, sub-advised hedge fund fees etc… And definitely don't show the brokers personal fees made off the account.
And most especially don't do it as a detailed comparison vs a reasonable RIA TCO (total cost of ownership).
Nope, can't do that.
Those are a few ideas for 10 things not to do Brooke.
Dennis Gibb
October 9, 2012 — 4:39 PM
Stop giving advise to the wirehouses on how to slow down or stop the outflow of assets! We in the RIA community love it when these guys get what has been coming to them. This is a target rich envrionment. These are the guys who want to change Federal law to benefit them and disadvantage the RIA community, they want to confuse the investing public as to who is and is not a fiducary( hint it's not them), they want their self created regulatory monster to regulate everyone all to support a business model that died in the harsh winds of September 2008.
it has been so easy taking people and assets from these supposed smartest guys in the room I would have to go back to really working on marketing if they ever got their acts together.