News, Vision & Voice for the Advisory Community
The Jersey City-based clearing and custody company is filling the big shoes of its former chief information officer with two of his former underlings
October 9, 2012 — 4:22 PM UTC by Brooke Southall
Brooke's Note: Typically we write articles when something happens. In this case I made an inquiry with Pershing about NetX360 because things seemed eerily quiet. A couple years ago, there was a steady flow of news. It turns out I was on to something because NetX360's maestro, Suresh Kumar, had moved on. So how is NetX360 doing and where does it go from here? We did our best to get a sense. It's not perfect but it's steamrollering along.
The adjectival phrase thrown around at Pershing LLC to characterize the favorable differences in its service offering is "industrial strength," which evokes extra-thick steel supports, wide tires and heavy-duty shock absorbers.
As the Jersey City, N.J.-based RIA custodian and clearing firm endeavored to build technology that bolstered that boast, it relied for years on the somewhat legendary hand of Suresh Kumar. And Pershing has indeed served as business-to-business muscle with more than 500 broker-dealers using it to serve more than 100,000 brokers and a few hundred RIAs.
But in April, Kumar quietly was moved up the corporate ladder to Pershing's parent, The Bank of New York Mellon Corp., for the larger task of bringing the bank to the technological forefront. His official title is chief information officer for financial markets and treasury services at BNY Mellon and Pershing, a BNY Mellon company. See: Advisors flock to steamy South Fla. for Pershing's conference and get a glimpse of web-based NetX360.
One top technology voice in the RIA business who asked not to be identified said that Kumar's departure from a full-time role at Pershing gives him considerable pause.
"In my opinion, the loss of Suresh is a major issue. Nothing against the others, but Suresh is a unique individual." Kumar reportedly still keeps his hand in NetX360. See: What I learned from a duo of Jersey guys who visited RIABiz in Sausalito.
Major issue
With Kumar gone, Pershing has appointed Lucille Mayer and Ram Nagappan as co-chief information officers. Nagappan has stepped into the role of chief architect and Mayer oversees product contacts with advisors. Nagappan began his career at Pershing in 1988, the same year as Kumar. He has more than 26 years' information technology experience with strong brokerage and financial services knowledge and earned a Bachelor of Engineering degree in electronics and communication from Anna University Chennai (India).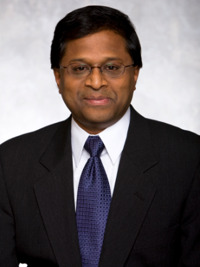 Ram Nagappan is taking over as
NetX360's chief architect.
Mayer has been with Pershing since 1990 and was with Shearson Lehman Hutton immediately prior. She earned a Bachelor of Arts degree in computer science, magna cum laude, from the State University of New York at New Paltz.
With their appointment has come a mandate to put more of a velvet glove on the iron first of technological sturdiness.
Behind the eight ball?
The part of NetX360 getting the most attention these days is NetXClient — the aspect of NetX360 that 1.3 million customers experience. This is an area where analysts say that Pershing is almost undoubtedly behind the eight ball because it doesn't have a retail presence to guide its moves — or the mountains of money that a Schwab or Fidelity have at their disposal to make the experience for retail clients exquisite. See: Pershing keeps ahead in the mobile space with an Android app and mobile trading.
"It's a lot of what Ram is designing." Mayer says. "The demand is clearly growing. [Clients] expect us to react, so we try to retool all our deliverables."
NetX360 is more complicated to use than competing systems, is (intentionally) not cloud-based, and is not known to be very fast, according to one person who asked not to be named.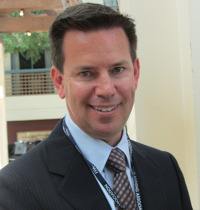 Dan Skiles: There aren't technology challenges
or functionality voids. It's all there.

This is far from a universal view, according to Dan Skiles, principal of Shareholders Service Group Inc. of San Diego.
"It's a matter of opinion. Sometimes it's just not the way you want to do it, but there aren't technology challenges or functionality voids. It's all there."
Ol' dependable
The proof of NetX360's success is in the pudding, Skiles adds, in that the firm has gotten every single advisor that it clears or holds assets for to switch to the system. "That's a phenomenal accomplishment."
But though Pershing has been quiet with NetX360, it does not mean that there hasn't been some activity behind the scenes. Advent Software Inc. integrated with NetX360 earlier this year. Skiles says that from his perspective as an enterprise using NetX360, he's fine with the fact that Pershing isn't constantly pursuing new bells and whistles for it and that the system is rock solid in terms of dependability. "The last thing you want is for a firm to be creative and trying different things every day." See: Pershing believes its case for NetX360 as the Apple equivalent for advisors is solid.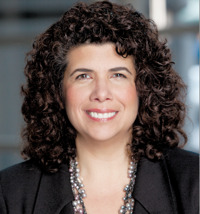 Lucille Mayer: [Clients] expect us to
react.
Pershing also has done extensive work integrating Albridge Wealth Reporting for performance reporting. The software has traditionally been almost entirely aimed at independent-broker-dealer reps and is ubiquitous in that channel. RIAs have traditionally gravitated to Advent Axys, Schwab PortfolioCenter, Black Diamond, Orion, Morningstar Office and Envestnet | Tamarac.
Albridge came into Pershing's hands when BNY Mellon bought PNC Global Investment Servicing Inc. Now known as BNY Mellon Distributors Holdings Inc., the latter unit employs approximately 4,500 workers who provide back-office services to financial advisors from AdvisorCentral, Albridge Solutions and Coates Analytics. RIAs haven't seen much of a benefit from Albridge because it's so geared to serving big enterprise relationships for hundreds or thousands of IBD reps. See: Advisor Tested: eMoney's automation adds the biggest benefit; account aggregation still building.
"They're not going to a do a deal for $5,000, $7,000 or $10,000," Skiles says.
Too complex?
Pershing has recently integrated with EbixCRM for customer relationship management. That company also is more associated with broker-dealers than RIAs, though some RIAs are using it. See: Ebix may hit a CRM sweet spot for some RIAs.
The company has yet to sign a deal with one of the big names in rebalancing software associated with RIAs, such as iRebal for Tamarac. The company has some integration with FolioDynamics. But the Pershing execs say they are still exploring the possibility of a deep integration with other rebalancing providers.
But FolioDynamics, though not the easiest to use by some advisors' reckoning, is very good, Skiles says.
"I have 80 advisors who use FolioDynamics. The feedback is very positive. Some firms say: 'This is too complex.' You don't just turn it on. It takes some thought to embrace."
---
Mentioned in this article:
---
---
Share your thoughts and opinions with the author or other readers.
http://zombo-ferma.ru/index.php?subaction=userinfo said:
June 26, 2014 — 2:13 AM UTC
It is not any other cameras since it is one that is certainly measuring five megapixels in terms of the sensor rating. Also, it is going to be offered with 720 p HD video recording capabilities. The new iphone 4 will be powered by a 1 GHz processor that may be supremely quick. The iphone 4 is obtainable inside the UK on both contract options and the SIM free option. Contract options from various network providers like Vodafone and others will cost around ?40 per month, with various incentives also obtainable along with this package. Apple apple iphone 4G Review
http://www.helmig.com/vista/vrestore.htm said:
June 26, 2014 — 3:43 AM UTC
With regards to the writer: Laura Ramirez is de facto a passionate investigator of natural remedies for Consideration deficit hyperactivity disorder coupled with other health difficulties. On her investigation by browsing
---
---